Mass Communication is one of the most versatile courses that offer a wide range of career options to students. The field provides you with practical knowledge about the things related to media and journalism and while it considered being completely about journalism, it is about the different aspects of media, including PR, Advertising, marketing, social media, and whatnot. Plus it is an interactive course that can also act as the primary graduation which may then serve as your stairway to a master's degree in different courses.
The course is more about your intrapersonal skills and the ability to communicate well using different mediums and thus this degree can open a lot of ways and career options for you let us take a look at 12 career options for mass communication graduates.
Radio
If you wished to become a radio jockey then mass communication will pave the way for you. Moreover, handling backend operations in a radio, writing scripts, and managing guests can also be your job after this degree.
Advertising
Advertising is a form of interactive marketing that is primarily created with a focus on selling a particular product. Advertising professionals earn a good salary and have a lot of scope in India.
Social Media Marketing
The emergence of social media or digital media as we say has also rolled out many job profiles and a social media marketing role is one of them. The role requires you to use the tools of internet marketing and social media to promote a particular product and increase its reach to the audience in order to enhance its sales and incur profits.
Disc Jockey And Audio Producer
Disc Jockey and audio producer are both very lucrative jobs that require a lot of creativity and interest in music although mass communication doesn't have direct music classes in order to train you well, it does provide a foundation where using software to create music wouldn't be difficult for you.
Film Making
Film making is a major job prospect and occupies a decent chunky syllabus in this course. Not only that but shooting, scripting, screenplay writing, and everything related to the process of making a film is taught.
Video Editor/ Graphic Designer
This course is also driven and crafted in a way that teaches you various software required in the news and film industry related to graphics and video editing.
Journalist
Journalism is perhaps the first thing that you think of along with mass comm. You can become a TV, Digital media, or Print media professional and carry out journalism. Job options such as Tv anchor, video presenter, video producer, camera person, reporter, PCR, and many more roles are involved in this.
Public Relations
You can also become a leading PR manager and manage brands, celebrities, and more by introducing a proper set of guidelines to establish them in the industry.
Video Jockey
A person who is responsible for introducing a music video ad managing reality shows and present onscreen is a video jockey. The role is quite similar to that of a newsreader but this is more dynamic and multi-dimensional.
Acting
If your acting talent is what speaks volumes in your personality then a degree in mass communication can help you enhance your skills in order to cater to the requirements of a versatile actor.
Photographer/Photo Journalists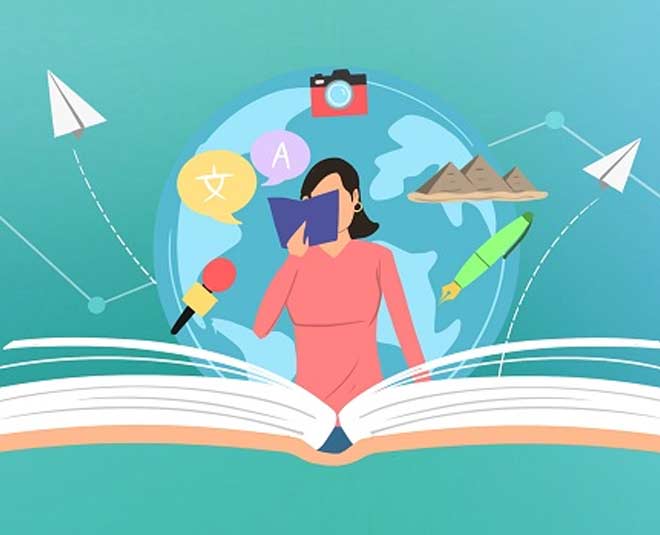 The role of a photojournalist is mostly about clicking pictures and selling them to media production houses, print publications, the pictures a photojournalist clicks have more journalistic depth and maybe about an issue, etc. Whereas a photographer is a person who captures pictures with perfection using a professional vision. A photographer clicks pictures that are more creatively driven and are intricately framed and composed. Both career options can be done on a permanent or freelance basis and may have a good pay scale too.
Don't miss: Want To Create Your Own Fashion Brand? Follow This Planner & Tips By Expert
Publishing and Printing
The dissemination of literature, information, music, that is released or published in newspapers, magazines, web portals, websites making it accessible for the general public is what the main role of a publisher is.
Don't miss: Top 10 Unconventional Career Options For You To Explore
Which career option is the one for you? Comment below and let us know. Stay tuned to Her Zindagi for more.