McDonald's Burgers are one of the most favourite burgers of many around the world. But imagine eating these burgers in a fabulous McDonald's Restaurant with incredible architecture... Sounds fascinating right? Here are some of the most incredible McDonald's restaurants around the world that will amaze you.
1Taupo, New Zealand
thetravel.com
Imagine sipping on a chocolate shake and snacking on crispy, golden fries, while sitting inside one of the twenty-plus onboard seats. This McDonald's Restaurant is providing that incredible experience. Customers can sit in one of the plane's twenty-plus onboard seats before touring the cockpit and viewing historical mementos. Unfortunately, the plane is permanently grounded, so this Happy Meal does not provide a one-way ticket to paradise.
2Ohio, USA
thetravel.com
This restaurant, located in the Midwest town of Independence, Ohio, features beautiful chandeliers and self-playing pianos, providing hungry visitors with a one-of-a-kind dining experience. This location is known for its exquisite colonial-style façade above all else.
3Milan, Italy
thetravel.com
Well Milan is a city overflowing with style, class, and sophistication. It's obvious that McDonald's would also be extremely fancy here. Located in the Milan Mall, this McDonald's Restaurant will provide you a lavish experience.
4Hong Kong
thetravel.com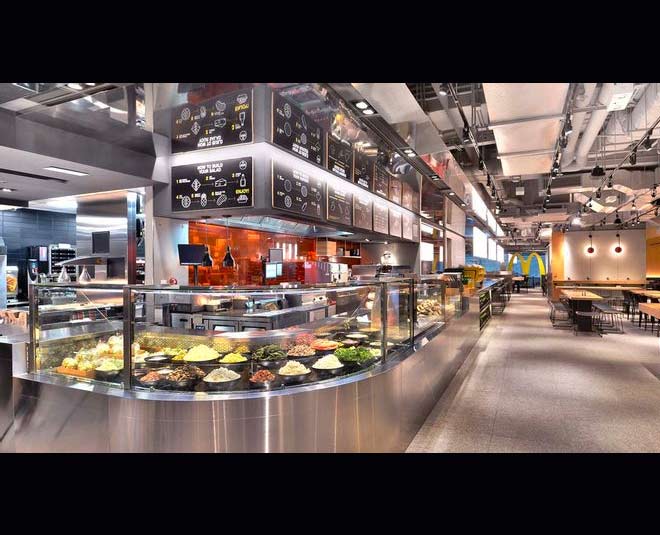 The McDonald's in Hong Kong is a one-of-a-kind experience. McDonald's here, unlike many of the other locations on this rundown, has a revolutionary vibe, quality, and creativity. Customers can buy bourgeois things like Perrier water, macarons, and truffle sauce at the gourmet shop. The menus are shown on a touchscreen, and the cutlery is real silverware; it is often regarded as the most luxurious and upscale representation of the McDonald's brand.
5Clifton Hill, Australia
thetravel.com
This McConald's restaurant, commonly known as Maccas by the Australians, is a treat to the eyes. This restaurant sits inside a traditional art deco hotel, which was originally built in the late 1930s. Now that fancy hotel is an even fancier McDonald's.
6New York, USA
thetravel.com
This McDonald's in New York's posh North Hempstead area evokes undeniable low-budget Great Gatsby feelings. Denton House is the name of the structure, which has a long and illustrious history.
7Budapest, Hungary
thetravel.com
This Western Railway Station food outlet is widely recognised by locals and tourists alike to be one of, if not the most beautiful McDonald's in the world, thanks to its stunning, high ceilings, shimmering chandeliers, and lovely, light-welcoming windows. We wouldn't recommend taking a date to McDonald's on their first date, but if it was at this location precisely, you can be forgiven.
8Roswell, New Mexico, USA
thetravel.com
The town, known for alleged alien appearances and unconfirmed UFO sightings, has a restaurant similar to the out-of-this-world theme. The flying saucer-like restaurant is truly amazing which will surely give a very exciting experience.
9Ulsan, South Korea
thetravel.com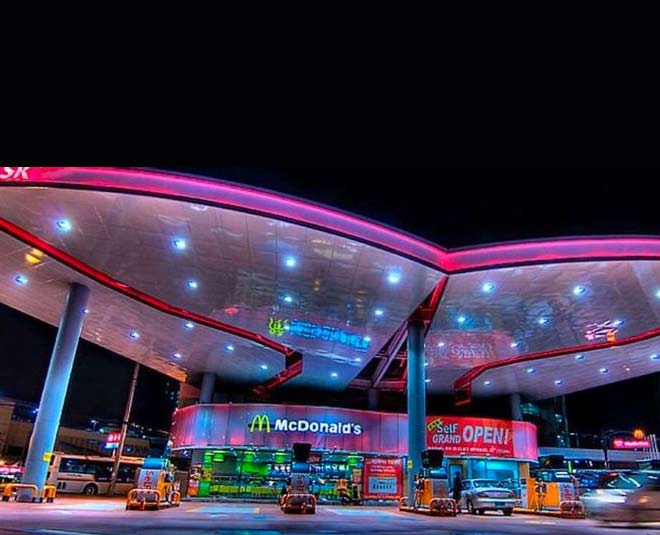 The massive, overarching, butterfly-like neon awning structure makes this McDonald's outlet stand out from all the other outlets.
10Dallas, Texas, USA
thetravel.com
Dallas has one of the cutest McDonald's restaurants. However, don't judge the restaurant for it's childish appearance as the interiors of this place are extremely stylish. The interior features stylish Ralph Lauren wallpaper, glimmering crystal chandeliers, and charming mahogany booths. There's also a safari-themed Golden Arches with a 50-foot giraffe statue not too far away from the place.