If you are a "Full House" or a "Fuller House" fan then you may already know the virtual charm of San Francisco. But in case you do not but plan to head here sometime when everything is alright and we are free of this pandemic then note down these top 10 things about this place, that you must do and know.
1Alcatraz Island
gannet-cdn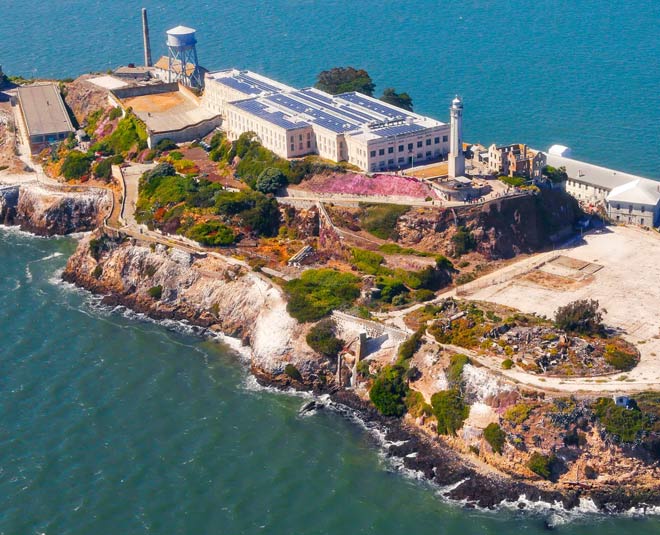 This place was amongst the most feared prisons in America. You could not go in there. However, it is now one of the most popular attractions in San Francisco. Opened in 1934, Alcatraz housed the most notorious criminals in America. During its 29 year it had jailed murderes and bank robbers which included names like Mickey Cohen, Al Capone, Robert Franklin Stroud (the "Birdman of Alcatraz"), and James "Whitey" Bulger, among others.
It is located on a rocky island in the middle of the San Francisco Bay. When visiting, you receive a self-guided audio tour, available in 10 different languages. You also have park ranger guides.Do not miss the Cellhouse Audio Tour "Doing Time" which also features the actual voices and accounts of former inmates and guards.
2Oracle Park
sftravel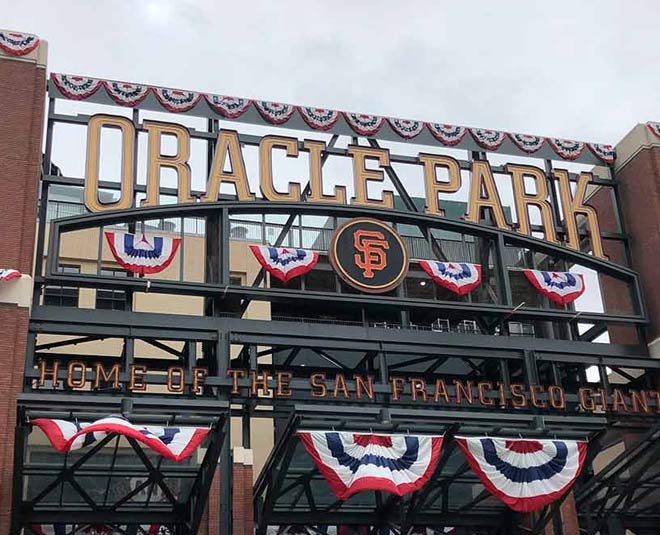 This is a baseball-only stadium split in 3 levels of seats. It is located in the South Beach neighbourhood of San Francisco, California.
3Golden Gate
The Golden Gate Bridge is a suspension bridge spanning the Golden Gate, connecting the Pacific Ocean and the San Francisco Bay. It is infact, one of the most internationally recognised symbols of California and San Francisco. It was designed by Joseph Strauss in 1917. It is one of the Wonders of the Modern World as decalred by the American Society of Civil Engineers.
4Palace Of Fine Arts
The Palace of Fine Arts in the Marina District was originally constructed for the 1915 Panama-Pacific Exposition. It was then rebuilt from 1964 to 1974, and is a 162 feet (49 m) high.
5Souvenir Shopping
traveltriangle
Shopping here is unmissable and if you are looking for souvenirs then you must invest in the following items.
Olive oil
Chocolates: Felt flat caps by a fourth generation enterprise since 1895, Goorin Brothers who are amongst the U.S. oldest hat makers.
Mushrooms: More than 40 wild and cultivated varieties of mushrooms are grown here so you must take a few packs home ot atleast try them out.
evi Original: Levi's owns a large warehouse at a location undisclosed, south of San Francisco, where they store their pre-1900-era jeans along with the fliers, documents, photographs, and handbills.
6Twin Peaks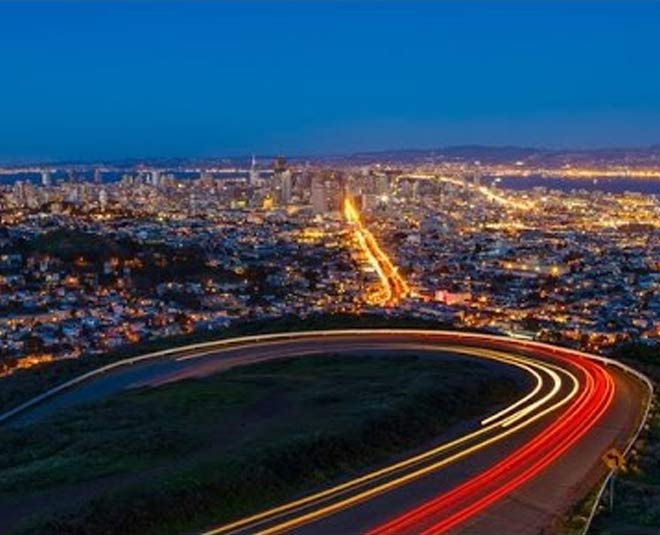 The Twin Peaks are two prominent hills also known as "Eureka" and "Noe" respectively. They are famous as they form a divide for the summer coastal fog which is pushed in from the Pacific Ocean. Interestingly, their west-facing slopes get winds and fog, while the east-facing slopes get sun and warmth.
7Museum Of The African Diasopra
The Museum of the African Diaspora is a museum that documents the art, history, and culture of the African diaspora. It has everything spanning from the migration of Africans across history, to the origin of human existence around the world.
8Walt Disney Museum
This American museum features the life and legacy of Walt Disney. It is located in The Presidio of San Francisco, which is a part of the Golden Gate National Recreation Area in San Francisco. It is a non-profit organisation that was earlier owned, operated and funded by the Walt Disney Family Foundation, which was established by his heirs including Diane Disney Miller, Disney's daughter and founder of the museum.
9Cable Car Ride
If you are a "Full House" fan then you know what we mean! The San Francisco cable car system is the world's last manually operated cable car system which forms a part of the intermodal urban transport network. It is iconic and you must take a ride if you can.
10Lands End
Lands End is a park in San Francisco which is windswept, rocky shoreline at the mouth of the Golden Gate.