The Kumbh Mela Shahi Snan is a bathing ritual that sadhus and devotees take in the Ganga river which took place on Monday. This was the first snan which took place on April 12 and will be followed by 2 more until April 30th. Going by the traditional calendar, this day is the New Moon or Amavasya which is considered auspicious and is also known as Somvati Amavasya.
1Belief
Pallav
The Amavasya is dedicated to all the deceased ancestors where devotees pay their respects by performing shradh and tarpan rituals. They seek their blessings and the belief is to get rid of the curse of the ancestors also known as the pitru dosha which their actions or words might have drawn. The dip in the sacred water is what is meant to get them rid of the sins.
2Conclusion
Pallav
This year, 2021, the Somvati Amavasya will conclude Vikram Samwat 2077. As per belief, the person must do good deeds like donating and participating in charitable causes, parikram of peepal tree and performing the Shradh and Tarpan rituals. This is said to reap twelve times the blessings.
3Covid-19 Norms Flouted
Pallav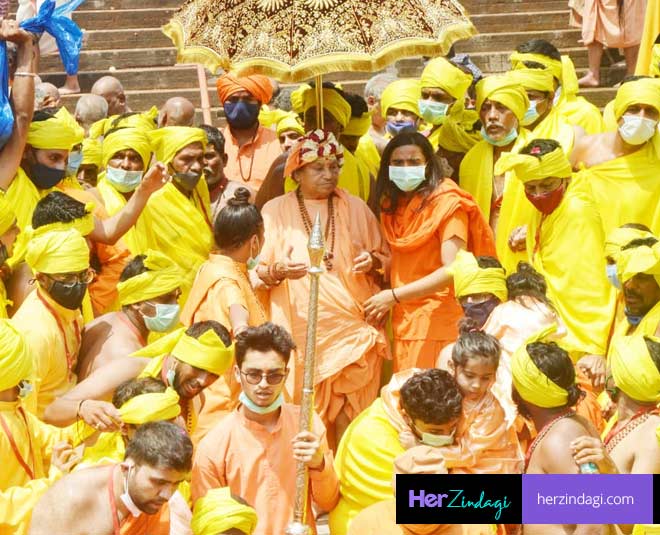 Amid the pandemic when the number of cases and deaths are increasing by the day and India is at its worst currently, some basics like social distancing and mask-wearing- norms- were flouted by lakhs of sadhus in saffron and the Nagas smeared in ash. This dip took place at the Har Ki Pauri ghat in Haridwar.
4Grand Shobha Yatras
Pallav
According to PTI, led by heir Mahamandaleshwaras, the seers of different akhadas took turns to take out grand Shobha Yatras to gather at Brahma Kund, Hari ki Pauri for the auspicious and holy bath.
5The Head Count
Pallav
As per the mela administration, approximately 17.31 lakh devotees took the dip until 10 am in the river Ganga.
6Shahi Snan Dates
Pallav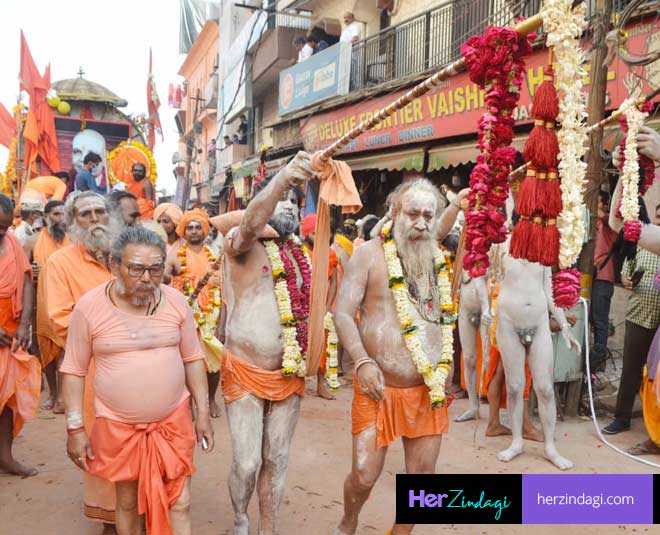 The Kumbh Mela will conclude on April 30 with 3 holy dips on April 12, 14, and 27.
7Security
Pallav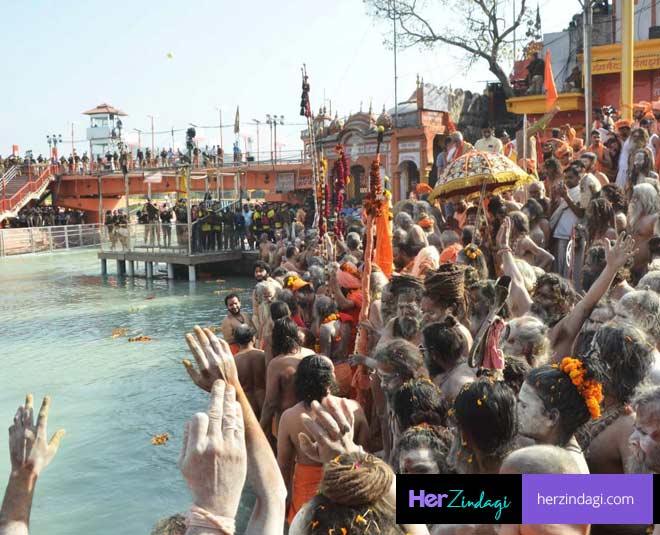 As per the news channels and agencies, approximately 10,000 security personnel have been deployed to supervise and control the crowd in Haridwar and Rishikesh. The Uttarakhand High Court had also directed the state government to make sure that all wear masks and use sanitisers.
8No Mask Detection
Pallav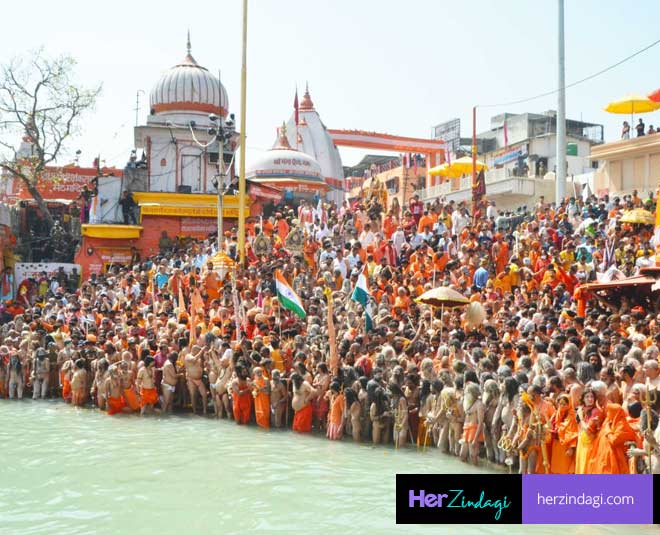 Since the turnout is huge amid the pandemic, the police of Uttarakhand are using Artificial Intelligence (AI) which zooms in on those not wearing masks. Even women sanyasins of Juna Akhara take part where they become sadhavis but where only very few were seen wearing masks and being cautious.
9Parikrama
Pallav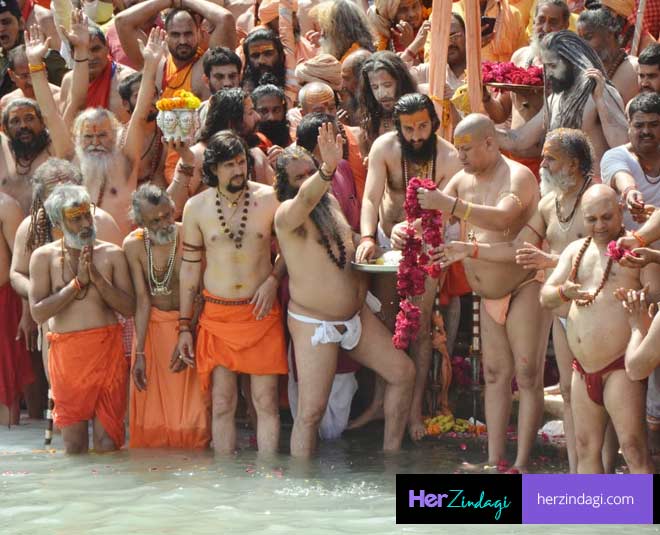 The parikrama was performed by hermits and here too the rules and precautions were not taken as no one wore a mask or maintained a distance as if there is no such thing as Covid-19.
10CCTV Cameras
Pallav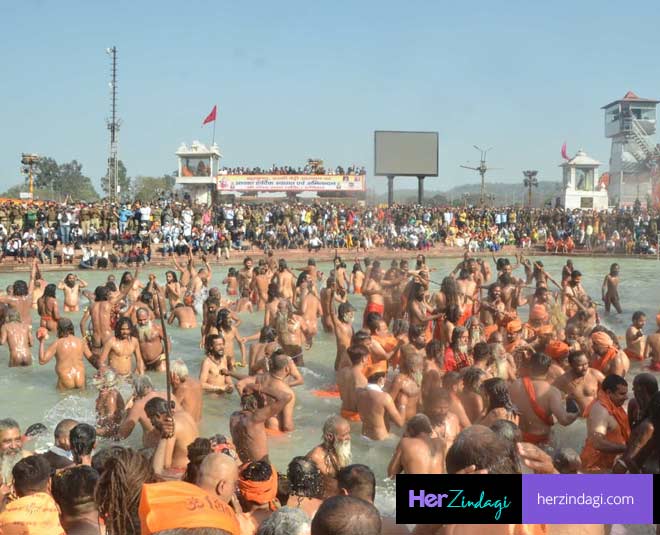 To keep an eye, as per the officials, 350 CCTV cameras have been installed at different locations and 100 have sensors that alert them if someone is not wearing a mask. This timed even Uttarakhand Chief Minister Tirath Singh Rawat was present but he too was not wearing a mask nor maintained social distancing at Har Ki Pauri Ghat.