Indians are well known for their curries across all states but when it comes to food trends, our markets do have a lot to offer. The past 10 years have had some major food trends from healthy to not-so-healthy to different coloured food items. In case you have missed any of these or not tried any of them, scroll down for a cross-check and try them out before this decade ends.
1Red Velvet Cake & Pastries
This flavour of cake, pastry, cupcake or other variations, is not a new concept in some foreign countries but it became a rage in India in the past few years only. Now some places add food colouring and not all are able to master the art of making the perfect red velvet cake but as per tradition, the red colour should be due to non-Dutched, anthocyanin-rich cocoa. Some of the ingredients which are meant to be used in a red velvet baked good include butter, cocoa, vinegar, buttermilk, and flour. Some even use beetroot for the colour.
2Coloured Burgers
This was a totally new concept that was introduced on a large scale in India by the South African casual diner Barcelos. They made black burgers a rage in 2015 and then came out with red burgers. Made using beetroot and eggplant colouring, these babies were cheesy and messy thanks to the peri-peri sauce. Then other restaurants followed. The purple burgers and other purple food were huge in 2017. It became famous for the antioxidants and other health benefits it was claimed to have. The purple colour came from naturally purple-hued vegetables or berries, corns and carrots which are purple in some parts of the world.
3Vegan Food
The vegan food trend entered the India n market 2-3 years back but it is still being explored. More and more people are realising how healthy and cruelty-free vegan food is since it is all plant-based and includes no dairy. Vegan meals were difficult to find when people were in restaurants but that too is slowly changing as many restaurants are working on a vegan menu today.
4Beetroot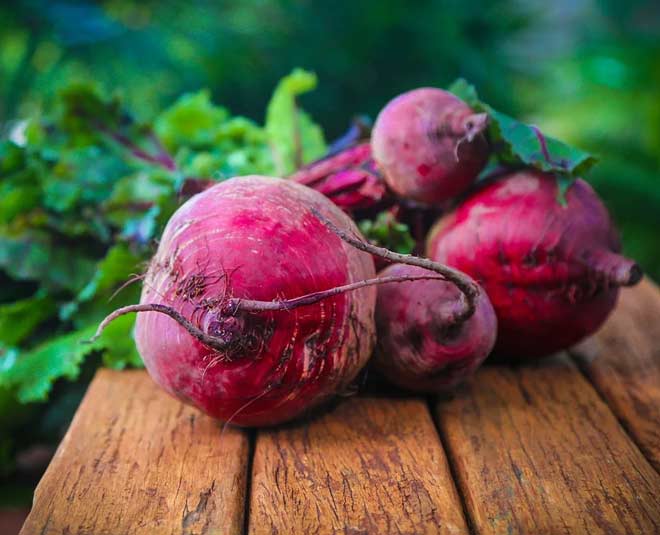 The concept of beetroot was always there but had not entered many households. It became a rage when people realised that it is great for weight loss and the colouring can be used in other dishes as well. Beetroot salads and smoothies became a regular in kitchens and now it is a vegetable many cannot do without in their respective diets.
5Tacos
This Mexican dish is basically a big tortilla made using corn or wheat. Ir is filled with vegetables and sauces and had like we finish off rolls. It became huge in India when some foreign food chains with tacos on their menu, entered the country. Otherwise, it was known only to those who had visited overseas and were introduced to it. Then too they were made at home from scratch. Today we have many stores selling taco shells for those who want to make their own at home.
6Oats & Muesli
Oats & Muesli became a rage in our country over the past 5 years. It is a whole grain food with a number of health benefits. People now have it for weight loss and it is a major food item when it comes to breakfast. They come in many forms be it steel-cut, crushed or rolled.
7Matcha
Matcha is finely ground powder of specially grown and processed green tea leaves, which is traditionally consumed in East Asia. It became huge in India post-2012 in the form of tea and cakes etc. It comes in many forms and has a number of health benefits.
8Flavoured Yogurt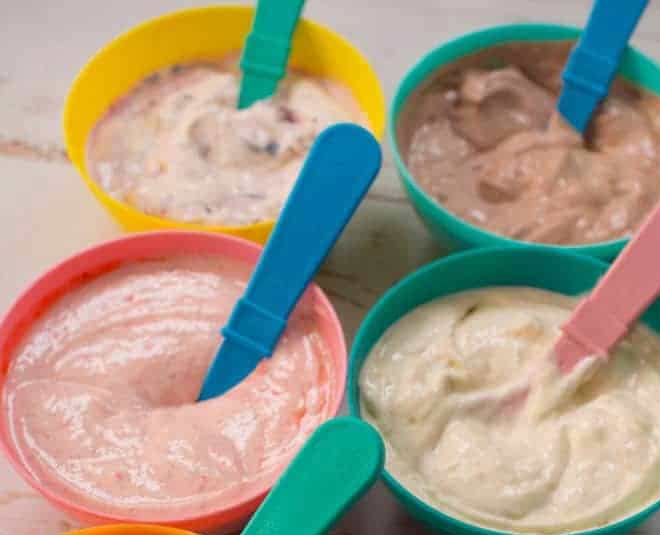 Flavoured yogurt is tasty and filling and it became huge in India when the decade started. It came into the country thanks to some international chains. These are thick curd flavoured with different fruits and for many it replaced ice creams, fulfilling the sweet cravings in a healthier way.
9Rainbow Cake
Initially, it started with a rainbow cookie by the Jewish as a deli dessert. It was in the 20th century when Jewish Americans were introduced to the rainbow cookie. This eventually turned into a cake version but in India, it came in in the past 10 years. The cake has the colours of the rainbow and generally, a colourant is added with some flavours. These cakes are a rage for kids' birthdays today.
10Quinoa
Quinoa belongs to the amaranth family and is well known to be super nutritious and healthy. It is popular among weight watchers and entered India post-2010. Although a bit on the expensive side, people are now become moring health conscious and are willing to spend a lot on consuming healthy foods.
11Cupcake
With the place of origin being the U.S.A, cupcakes have been famous for a long time on foreign grounds but became popular in India in the past decade only when food chains came into the country like nobody's business. They are still a bit expensive since they are meant for just one person as compared to a cake which caters to many, it is included in classy gifts and looks very cute as well. Today, they are customised as per the liking of the consumer with preferred icing.