A brunch date is considered a sacred ritual in many families and friendships. Many people generally keep their Saturday and Sunday dedicated to brunch dates with their loved ones. Do you too? Here are our ideal spots for brunch dates throughout Delhi NCR for you to enjoy wholesome meals together!
1The Grammar Room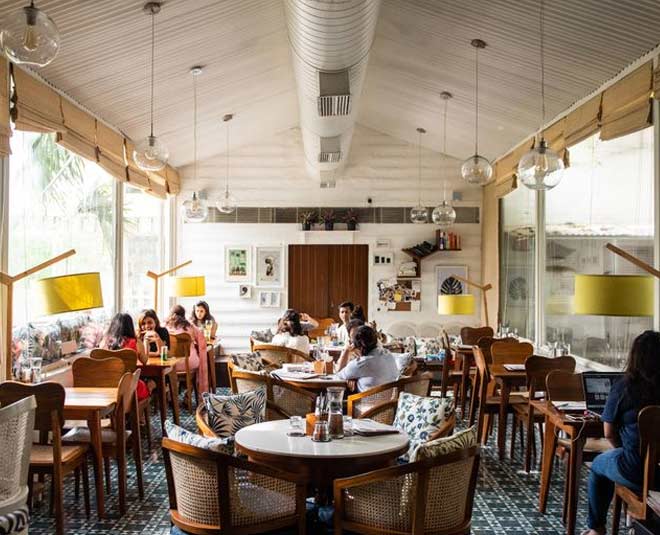 Situated in Mehrauli, The Grammar Room is one of our all-time favourite spots in Delhi for a brunch date. With a delightful open view, the restaurant offers a variety of food tastes to its customers along with a bar menu to top it all.
The specialty of the restaurant is the Katsu Chicken Sando and the TGR Hot Chocolate. The Sando is exceptional in taste and making. It is a must-have if you relish non-vegetarian food.
2Perch Wine & Coffee Bar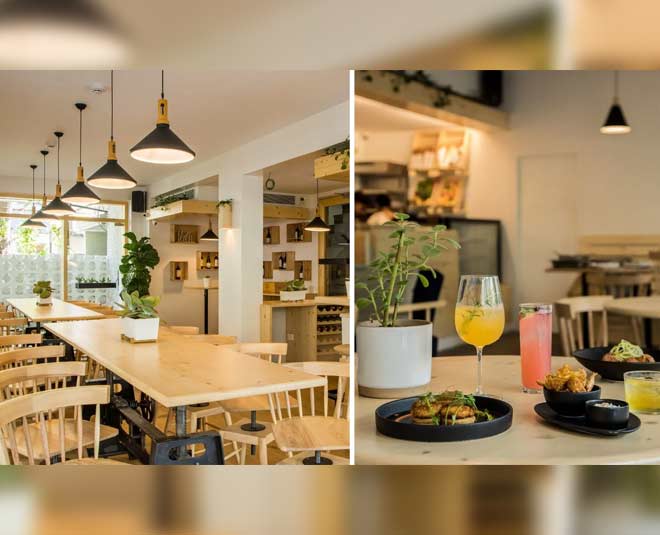 Best known for it's coffee Bar, double Chocolate Mousse, Potato Gnocchi, Mango Sorbet, Mulled Wine and Chicken Sub, Perch Wine & Coffee Bar is situated in the heart of Khan Market in Delhi. A plus to the restaurant for offering a variety of vegan options.
3AMA Cafe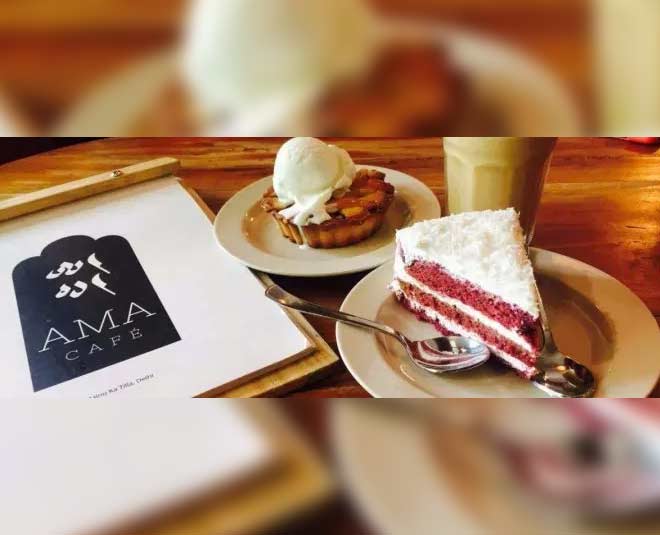 Popularly known for its Carrot Cinnamon, Pancakes and Maple Syrup, Pancake Breakfast, Choco Walnut Brownie, Banana Muffin, Apple Cinnamon Cake, AMA Cafe is also known for its budget-friendly food, price vs portion ratio, aesthetic, cozy, and soothing ambiance. Situated in Majnu ka Tila, New Delhi, the approximate cost for two people would be around ₹700.
4Andrea's Bar and Brasserie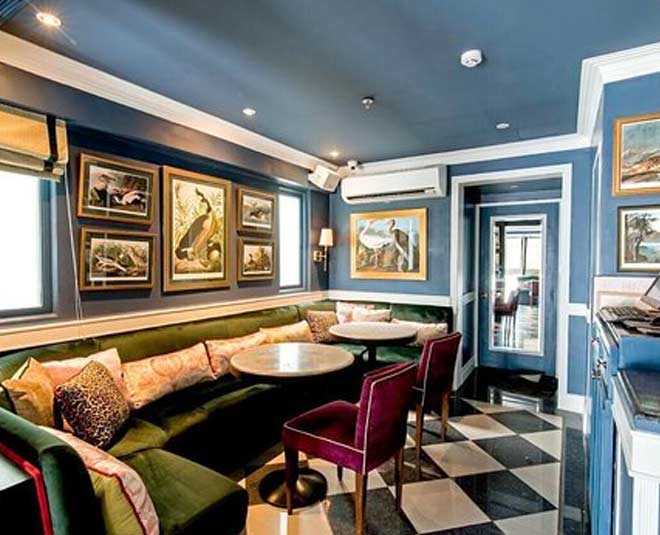 Located in Khan Market, Andrea's Bar and Brasserie has a variety of cuisines to offer its customers. The popular dishes of the restaurants include Avocado Roll, Chocolate Dome, New Zealand Lamb Chops, Roasted Vegetables, Kaffir Lime, New York Cheesecake and would cost your wallet approximately ₹2000 without alcohol.
5Music and Mountains Cafe
GK 1, being a youth central location for Delhi has a variety of restaurants with different themes and cuisines to entertain different sets of customers. Music and Mountains Cafe is a cozy cafe known for its mountain cafe ambiance and romantic atmosphere. Chicken Pot Pie, Mushroom Ravioli, Salami Pizza, Spinach Ravioli, Apple Crumble, and Stuffed Chicken are some of its most popular and loved dishes.
6Habitat Hub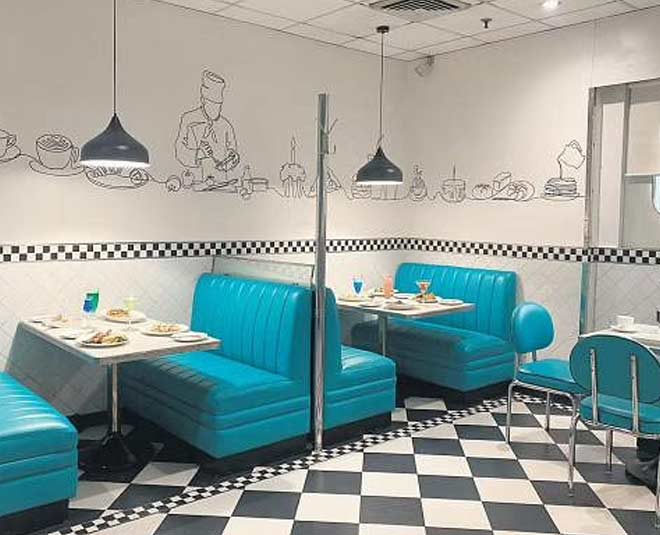 Located in the Indian Habitat Centre at Lodhi Road, Habitat Hub is a center of attraction for many. The theme is very close to that of the popular teen series, Riverdale but in turquoise blue. The hub is visited and loved because of its weekend brunch selection, elaborate menu, fresh food, and good quality.
7Pa Pa Ya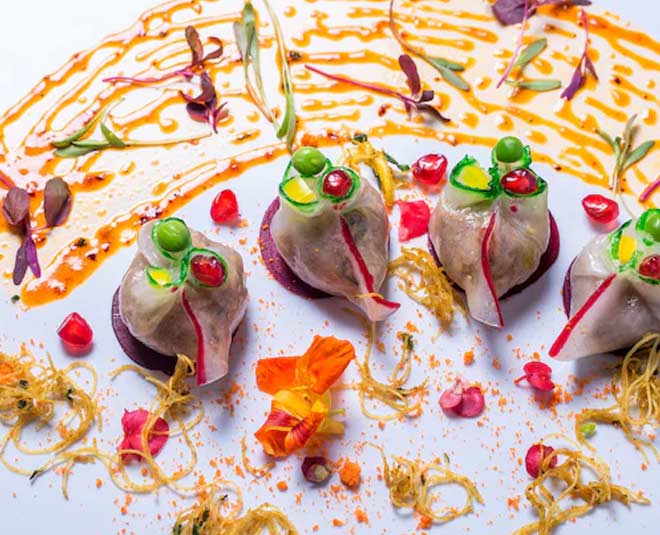 With a wide range of cuisines like Asian, Japanese, Thai, Chinese, and Malaysian, Pa Pa Ya has become a sensational place for brunch dates. The buffest selection is impeccable and at an affordable price, you can have all you want. With franchises throughout Delhi, you can enjoy the buffet brunch from almost anywhere.
8Guppy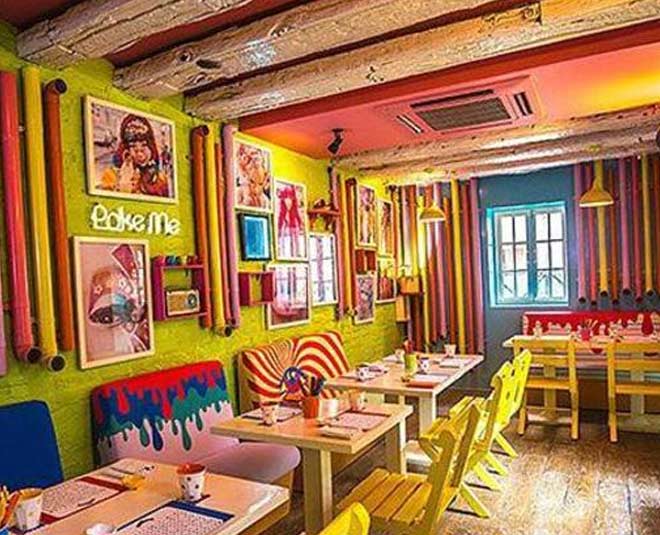 Best known for its colorful anime theme and an assortment of Japanese delicacies, Guppy is situated at Lodhi Road and is worth the prize. Their popular dishes include Exotic Mushroom Gyoza, Grilled Jumbo Prawn, Artichoke Salad, Chicken Karaage, Salmon Salad, and Pork Belly.
9Juggernaut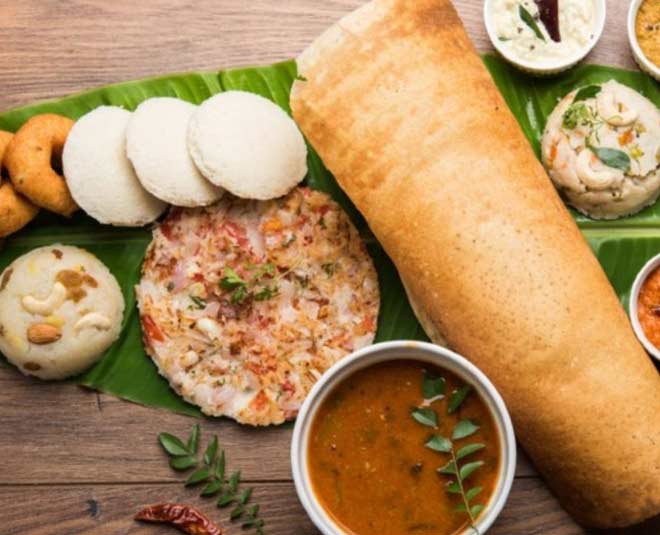 Dishes like Podi Ghee Idli, Mla Pesarattu, Chettinad Idli, Ganne Ka Ras, Appalam, and Chettinad Curry had to make Juggernaut on the list. A south Indian cuisine is an ideal brunch spot and this one is located in Kailash Colony. The average cost for two people will approximately be ₹700, which is totally worth the price and ambiance.
10Café At Korean Cultural Centre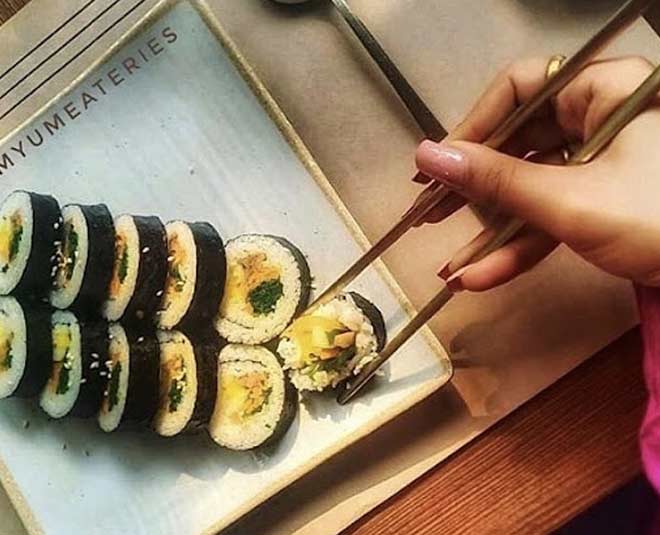 With Korean culture picking up a viral trend in India and the world, we had to have a Korean cafe on the list, and here's our favourite. Sweet Potato Latte, Bingsu, Bibimbap, Kimchi, Ramen, and Sushi are their specialties.