Mumbai is a city of dreams, but the hustling life can make the routine hectic. If you are looking to escape the traffic and crowd of the local trains, you have landed on the right page. We will read about places near Mumbai with 200km to plan a weekend trip.
1Raigad
Wikipedia
Located only 99km away from Mumbai, Raigad got its name after a fort that is famous for serving as the capital of the former Maratha Empire. What is Raigad famous for? It is famous for Ganga Sagar Lake and the hill fort that was built in 1674 AD. Other places that you can visit here include Elephanta Island, Louisa Point, Elephanta Caves and Adlabs Imagica.
2Khandala
Thrillophilia
If you are looking to visit a hill station near Mumbai for a weekend getaway, Khandala must be on your bucket list. How far is Khandala from Mumbai? Situated around 82km from Mumbai, the city boasts a gorgeous view of mountains and waterfalls. You can visit Karla Caves, Ryewood Park, Duke's Nose, Kune Waterfalls, Manaranjan Fort and Bhor Ghat.
3Silvassa
Thrillophilia
Silvassa is a breathtaking town located 166km from Mumbai and established on the banks of the Daman Ganga river. Is Silvassa worth visiting? Yes, it is famous for gardens, churches, lakes and wildlife. It is one of the best places to visit near Mumbai with kids. You can visit Bal Udyan Park, Vanganga Garden, Lion Safari Wildlife Park, Island Garden and Tribal Cultural Museum.
4Matheran
Holidify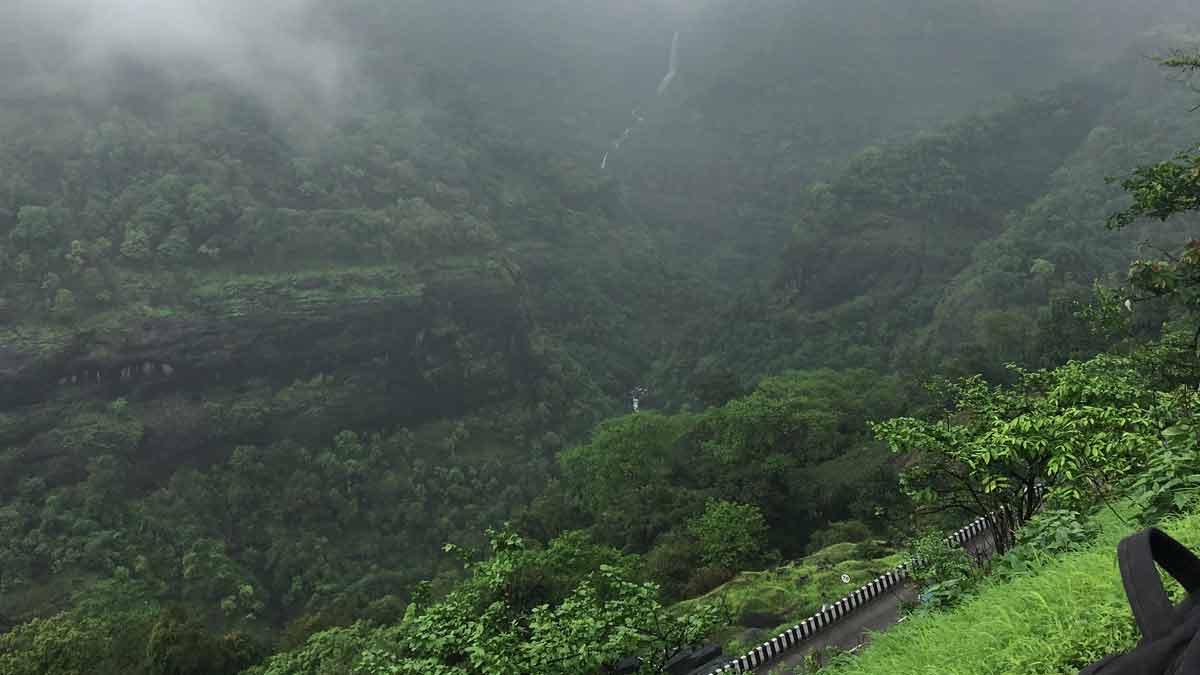 Located only 83km away from Mumbai, Matheran is a surreal hill station known for colonial architecture and pleasant climate. Why Matheran is famous? It is one of the best places to plan a weekend trip and explore Panorama Point, Louisa Point, Shivaji's Ladder, Charlotte Lake and Pisharnath Mahadev Temple.
5Bhandardara
MouthShut.com
Featuring a picturesque landscape, Bhandardara is located around 166km away from Mumbai. What is special in Bhandardara? Valleys, forts, waterfalls and dams make this holiday resort village a worthy place to visit. People can explore Randha Falls, Kalsubai Peak, Umbrella Falls, Arthur Lake, Wilson Dam and Amruteshwar Temple.
6Kamshet
Holidify
About 102 km away from the bustling life of Mumbai (24 hours around Mumbai) is a village named Kamshet in the Pune district. Why is Kamshet famous? If you are an adventure enthusiast, it is the best place to plan your two-day weekend trip. You can visit Visapur Fort, Kondeshwar Temple, Bhairi Caves, Pawna Lake, Bedsa Caves and Karla Caves. Travellers can also indulge in Paragliding.
7Malshej Ghat
Thrillophilia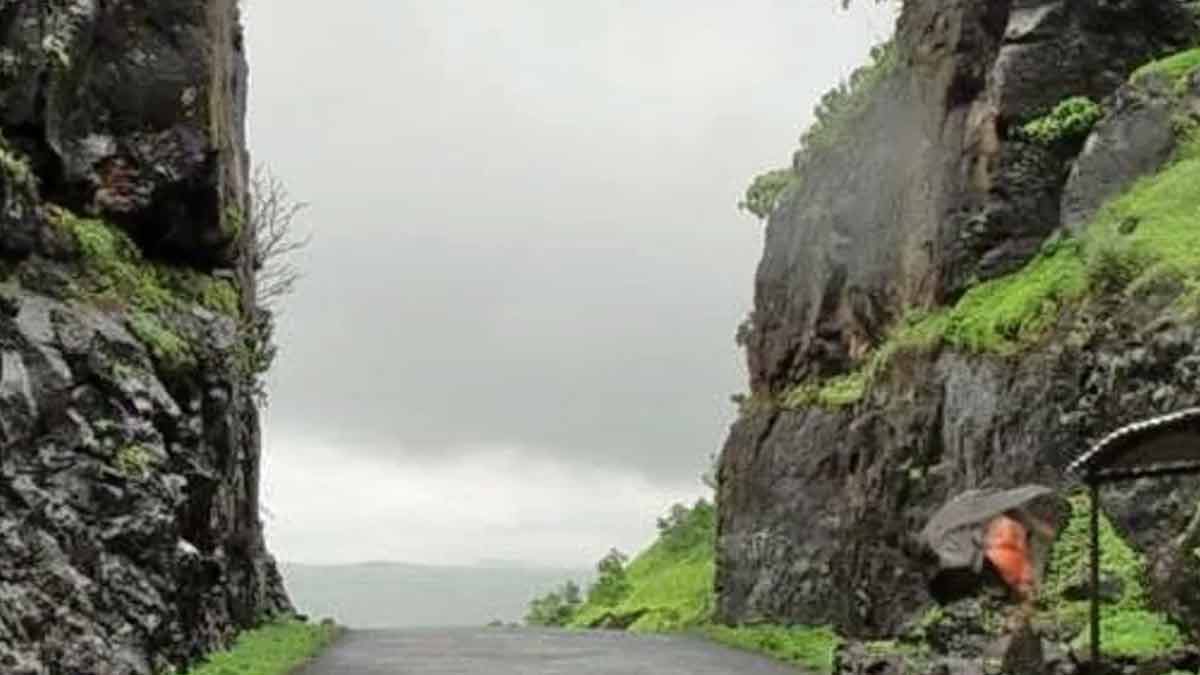 Where is Malshej Ghat located? Malshej Ghat is a beautiful destination located in the Pune district, about 127.4km away from Mumbai. The serene beauty will make you forget about the hectic schedule of the city life. You can visit places here like Pimpalgaon Joga Dam, Malshej Falls and Ajoba Hill Fort. Adventure enthusiasts also go for Harishchnadragad Fort Trek.
8Lonavala
Wikipedia
Lonavala is a famous hill station of Maharashtra situated only 83km from Mumbai. How is the road from Mumbai to Lonavala? The road condition is quite good, and travellers can enjoy beautiful green landscapes. You can cover Bhushi Dam and Waterfall, Lohagad Cave, Lion's Point, Narayani Dham Temple, Walwan Dam and Tungarli Lake.
9Dapoli
Wikivoyage
How far is Dapoli from Mumbai? If you can go a little beyond 200km, you can plan a visit to Dapoli (220km from Mumbai). You can spend a relaxing weekend amid the tranquil hills. Places to visit in Dapoli include Keshavraj, Harnai Port, Unhavare Hot Springs, Kadyavarcha Ganapati Temple and Murud Beach.
10Igatpuri
Thrillophilia
About 121 km from Mumbai is a hill station town that boasts the greenery of Western Ghats. Why is Igatpuri a popular tourist destination? The town has dense forests, pebbly terrain and cascading waterfall. Travellers can enjoy Camel Valley, Arthur Lake, Thal Ghat, Myanmar Gate, Ashoka Waterfall, Kalsubai Peak and Bhatsa River Valley.