Delhi is conveniently located in the centre of North India's winter tourism attractions, which include timeless towns, historic forts and temples, and the wilderness. This journey through North India's history, outdoors, and spiritualism is made possible by the great sites to explore nearby Delhi in the winter. If you decide to vacation from Delhi in January to the neighbouring exotic regions, there are many possibilities to discover around this metropolis. Here is a list of holiday destinations around Delhi to visit in January.
Hastinapur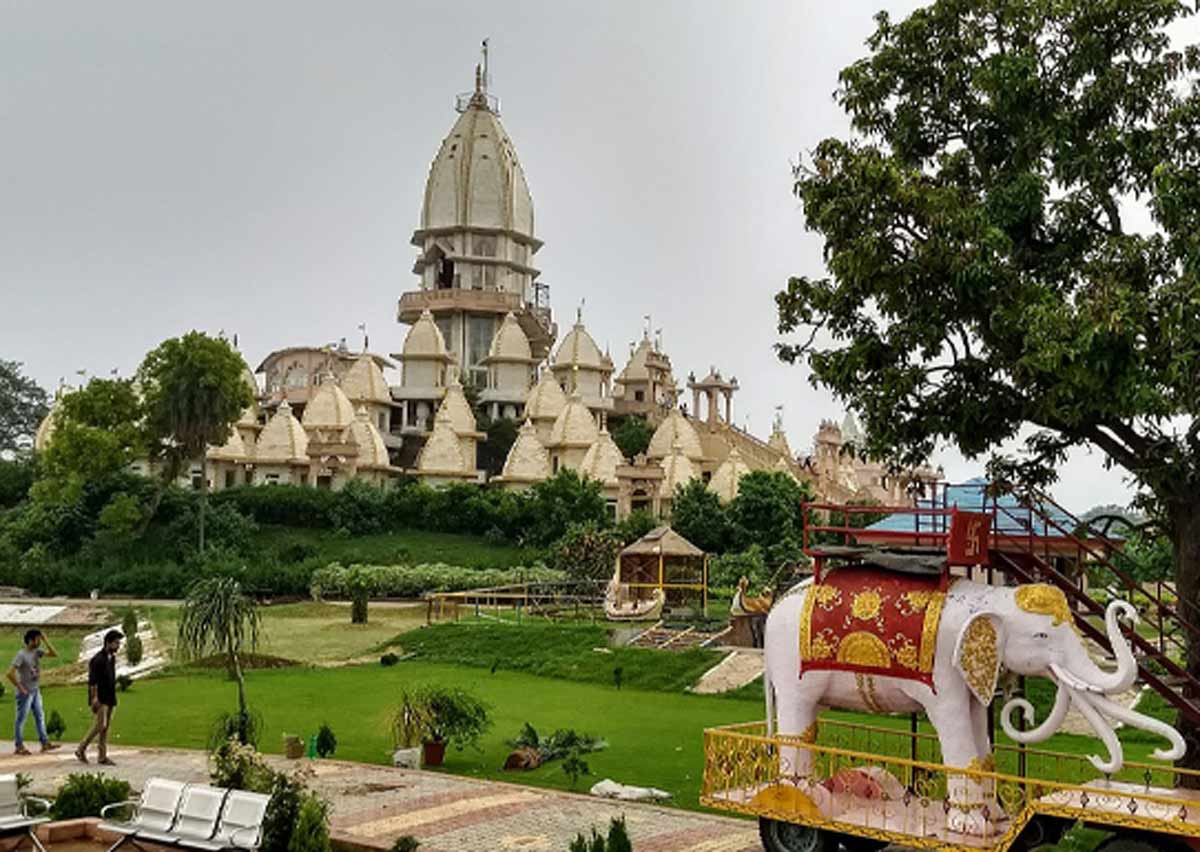 Image Courtesy: Wikipedia
Hastinapur had a significant role in the Mahabharata. The Eastern Peripheral Expressway connects this location to Delhi at a distance of just 155 km. The most comfortable mode of transportation is a bus, which takes around three hours to reach Hastinapur. This area is renowned for hosting a variety of wildlife and is home to numerous temples. You can see many different species in the nearby wildlife sanctuary. You can go to the Hastinapur Wildlife Sanctuary, Jambudweep Jain Temple, and Pandeshwar Mahadev Temple during your trip.
Pratapgarh Farms
Plan a trip to Pratapgarh Farms in January if you're seeking getaway locations within 100 km of Delhi. It is 57 km from Delhi, and the travelling time to the location is approximately 1.5 hours. The farm's rural surroundings will help you forget about the city's bustle and give you a wonderful traditional experience. It qualifies as one of the greatest locations for a day trip throughout the winter because you can enjoy the sun. During your tour, you might choose outdoor adventures like camel and horseback riding and village games.
Khajuraho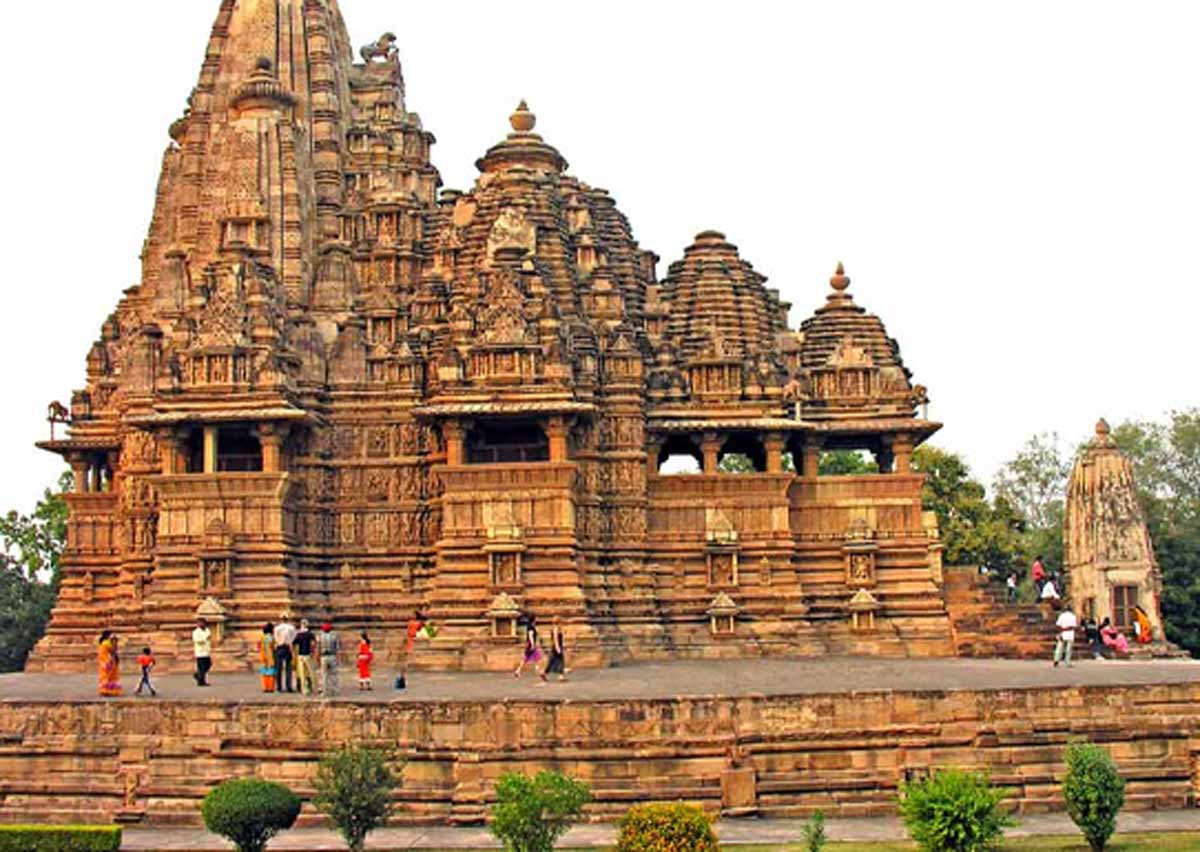 Khajuraho is one of the best destinations to visit if you want to explore our old heritage and see some stunning monuments. Khajuraho is in Madhya Pradesh's Bundelkhand region, 667 km from Delhi. The temples in this town have lovely carvings on the wall that are worth viewing as they display the wonderful work of Indian culture and architecture. You must visit the Chaturbhuj Temple, Lakshmana Temple, and Kandariya Mahadev Temple while you are in Khajuraho.
Don't Miss: Places To Visit In Delhi-NCR For New Year Celebration
Surajkund
A settlement called Surajkund is located close to the man-made lake of the same name that was created using an embankment in the shape of an amphitheatre and set against the Aravalli hills. It is one of the best weekend getaways from Delhi in January because it is only 40 km away from the capital. The Anagpur Dam, the Amphitheater-shaped embankment, and the Asola Bhatti Wildlife Sanctuary are a few of the must-see sights in Surajkund. Even while there is a lot to see here, you can also just take a seat in the nook with your headphones on and soak in the tranquillity of the village.
Don't Miss: 5 Hill Stations You Can Visit To Witness Snowfall
Shekhawati Region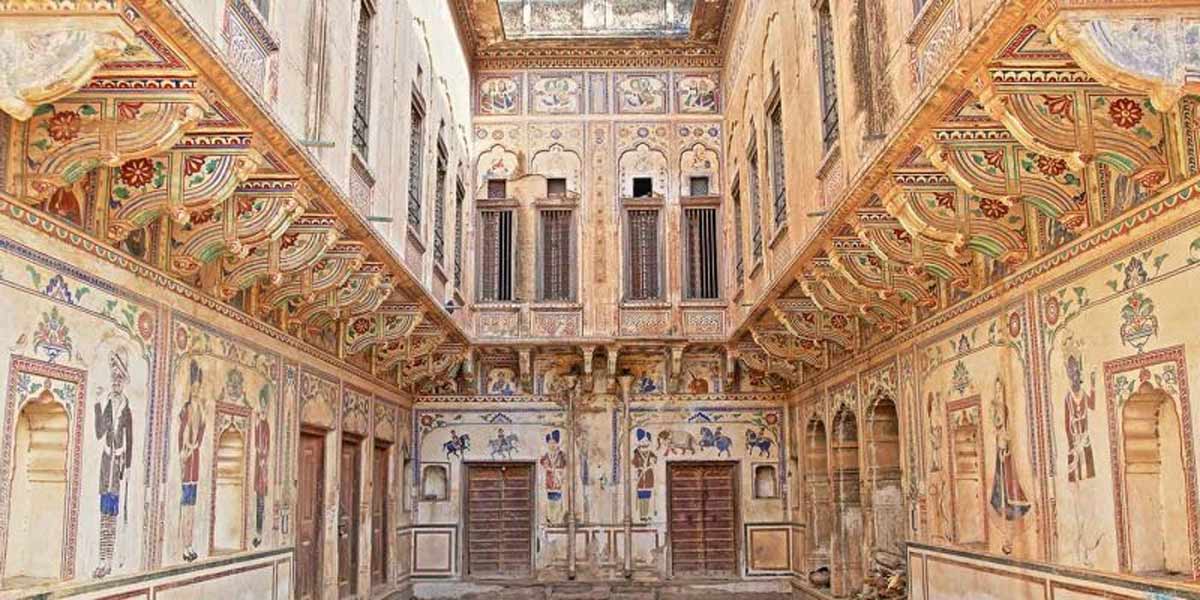 Image Courtesy: Memphis Tour
One of the top spots to go to nearby Delhi in January (places to visit in Indian in January 2023) is the Shekhawati Region. The NH 334 B connects it to Delhi at a distance of 226 km. Its fresco mural-painted Havelis, and various forts are all worth visiting. Districts like Jhunjhunu, Sikar, Churu, Mandawa, Mukundgarh, and Nawalgarh are located in this area. The murals and marble fountain at the Mandawa Fort, the horse safaris at Rawal Sahab Ki Kothi in Nawalgarh, the Mukundgarh Fort, the never-besieged Bissau Fort, and the luxurious train known as Heritage on Wheels are some of the must-see-sights-in-Shekhawati Region.
Did you like this article ?