There is a time in everybody's life where amidst the work rush, people wish to get lost in the farthest of nature. However, there's no need to travel to distant locations. You can find several tourist places which surely make for an unforgettable experience. One of them is the north-eastern state of Arunachal Pradesh. The blossoming flowers, the snow-covered white hills, and the beautiful locations surely attract everyone.
Read More: Leh Is A Majestic Beauty And These Locales Cement The Fact
Apart from this, there are many Tibetan monasteries which were once a part of Tibet. Many of these monasteries like Tawang, Bomdilla, and Urgelling are famous worldwide for their impeccable beauty and architecture. Let us take you through these famous Tibetan monasteries in Arunachal Pradesh to help you plan your next vacation.
Tawang Monastery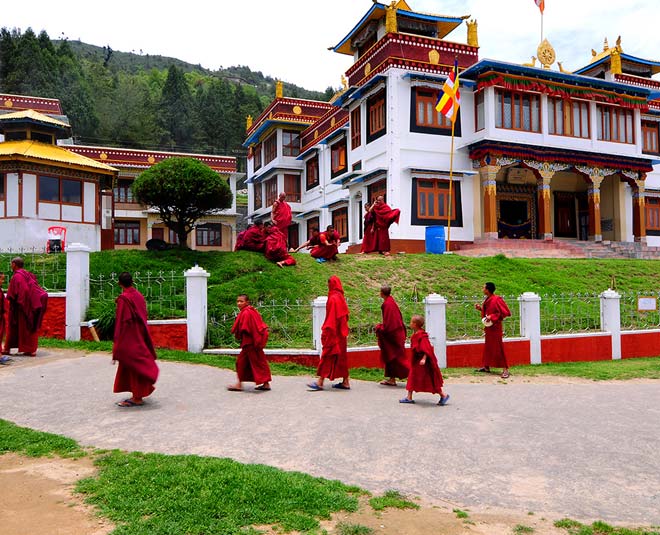 This monastery was founded in 1860. It is the largest monastery in India and only the second largest in Asia, after the Lhasa palace which is in China. It is also called Golden Namgi Lhatse and was established according to the will of the 5th Dalai Lama. This is a place in Arunachal Pradesh that nobody should miss.
Here, you can easily learn everything about Sabaudh religion and things related to it. Not only this but lighting up candles and praying here has its own importance.
Read More: North-East Special: Best Places To See In Meghalaya
Bomdilla Monastery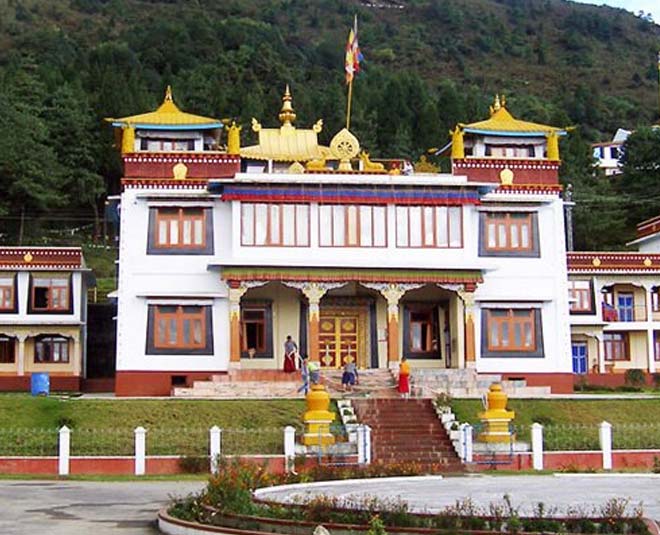 Bomdilla monastery is also known as Gentse Gaden Rabgyel Lling. The people who adopted Mahayana Buddhism here are also known as Monpa. It was established in the year 1865. It is quite nice to see the mandals made out of the sand during festivals.
Situated at an altitude of 8500 above sea level, this monastery is a replica of a monastery in South Tibet. You have to pass Bomdilla to reach Tawang, so you can surely spare some time and make a stop at the Bomdilla monastery while heading towards Tawang.
Urgelling Monastery
It is the birthplace of the 6th Dalai Lama. Located just 5 km south of Tawang, you can plan a visit to both these monasteries on the same day. This monastery is as old as the 15th century. In 1700s there were incidents of theft and sabotage.
Read More: Book Your Tickets To These Instagrammable International Destinations ASAP
Currently, it is a very simple and small monastery. The belief of the people about this place is that the leaves of the tree planted by the Dalai Lama can cure illness when kept in hot water.