Celebs Falling For Lensa App's 'Magic Avatars', Here Is All The Hype Around It
Have you seen celebrities posting anime-like characters of themselves? See how they are doing it.
There is an ongoing trend that we have been noticing on the Instagram profiles of Bollywood and Hollywood actors. It is the picture of their 3-D animated yet lively-looking characters.
These AI-generated images through the Lensa application are taking over various social media platforms. Celebs have created multiple characters and are swooning over the results. Well, we can't say that it did not impress us.
What Is Lensa App?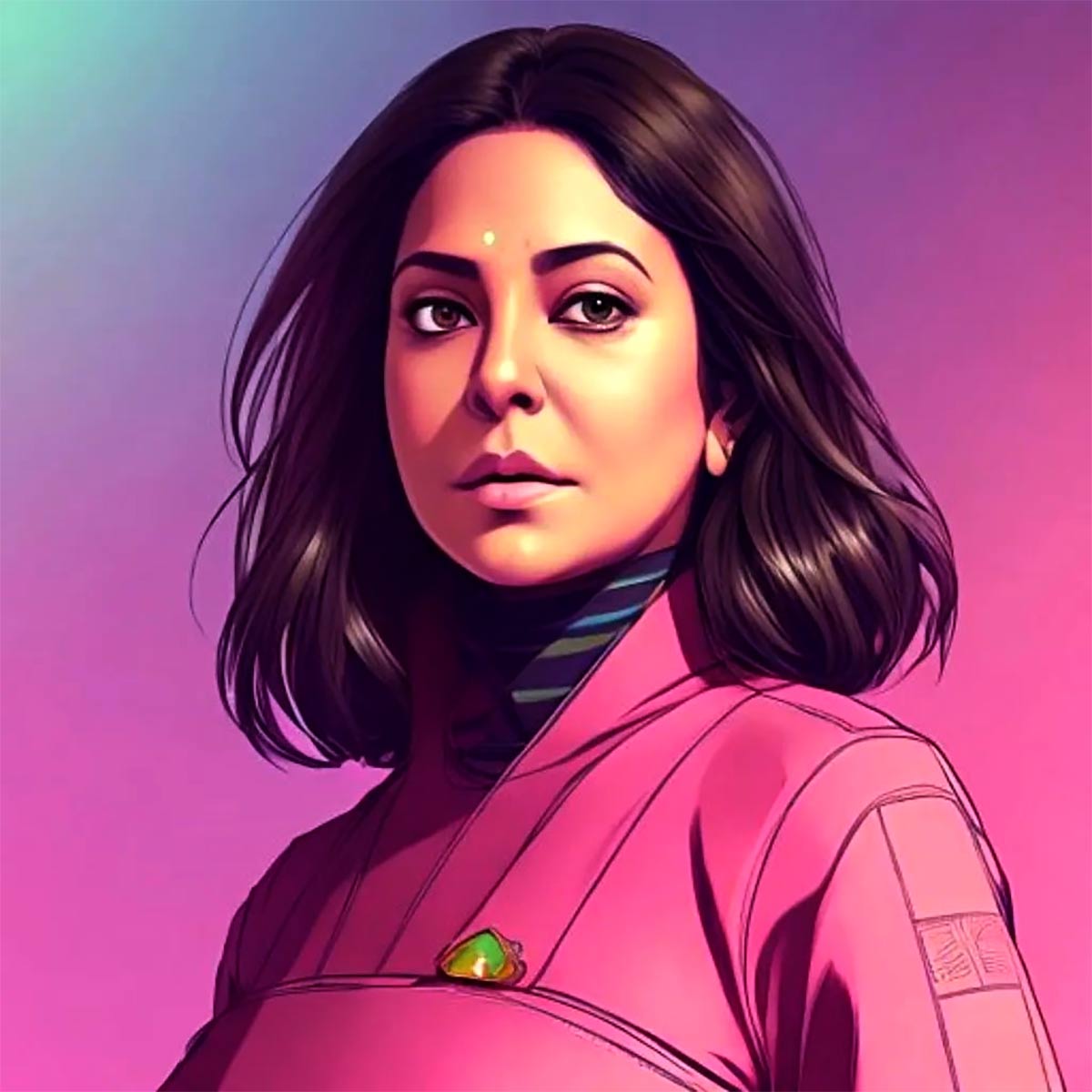 Image Courtesy: Instagram/shefalishahofficial
Lensa is a picture editing and photo retouching application. Users can click selfies and use an array of options to edit them. You can try different avatars, create funky backgrounds and do necessary alterations.
It has a photo-effect feature using which you can create a perfect character for yourself. You can even capture the moment and emphasise its background and pixels without much hassle. You no longer need Photoshop or other designing software to create and edit social-media-worthy images.
Why Has Lensa App Become Popular Among Celebrities?
View this post on Instagram
The images edited using the Lensa app are gaining wide popularity, and they look wonderful with the added background. It has a special option, called Magic Avatar. If you upload a selfie and use this feature on it, the app will create anime-like characters for you.
Who would not like to explore this option? The characters created using the Magic Avatar option look like beautiful oil paintings. You can do it all with a click of a button.
The only downside to this application is it is not free. Every time you use the Magic Avatar option, you will have to pay for it. The value ranges between $3.99 and $49.99.
Its monthly subscription costs around $7.99 per month, and its yearly subscription is around $29.99. This is why we only saw a few options shared by celebs like Deepika Padukone, Ayushmann Khurrana, Shefali Shah and Lilly Singh.
How Does The Application Work?
The application uses artificial intelligence to convert images into life-like anime characters. There have been other photo editing applications in the past, however, none of them has managed to keep the facial expressions and features intact.
Lensa application is able to do it. It keeps the feature as it is, giving its users a surreal experience. It has been available for iOS and Android users since December 1.
Don't Miss: Pathaan's First Track's Out, 3 Things That Caught Our Eye
Controversies Around Lensa App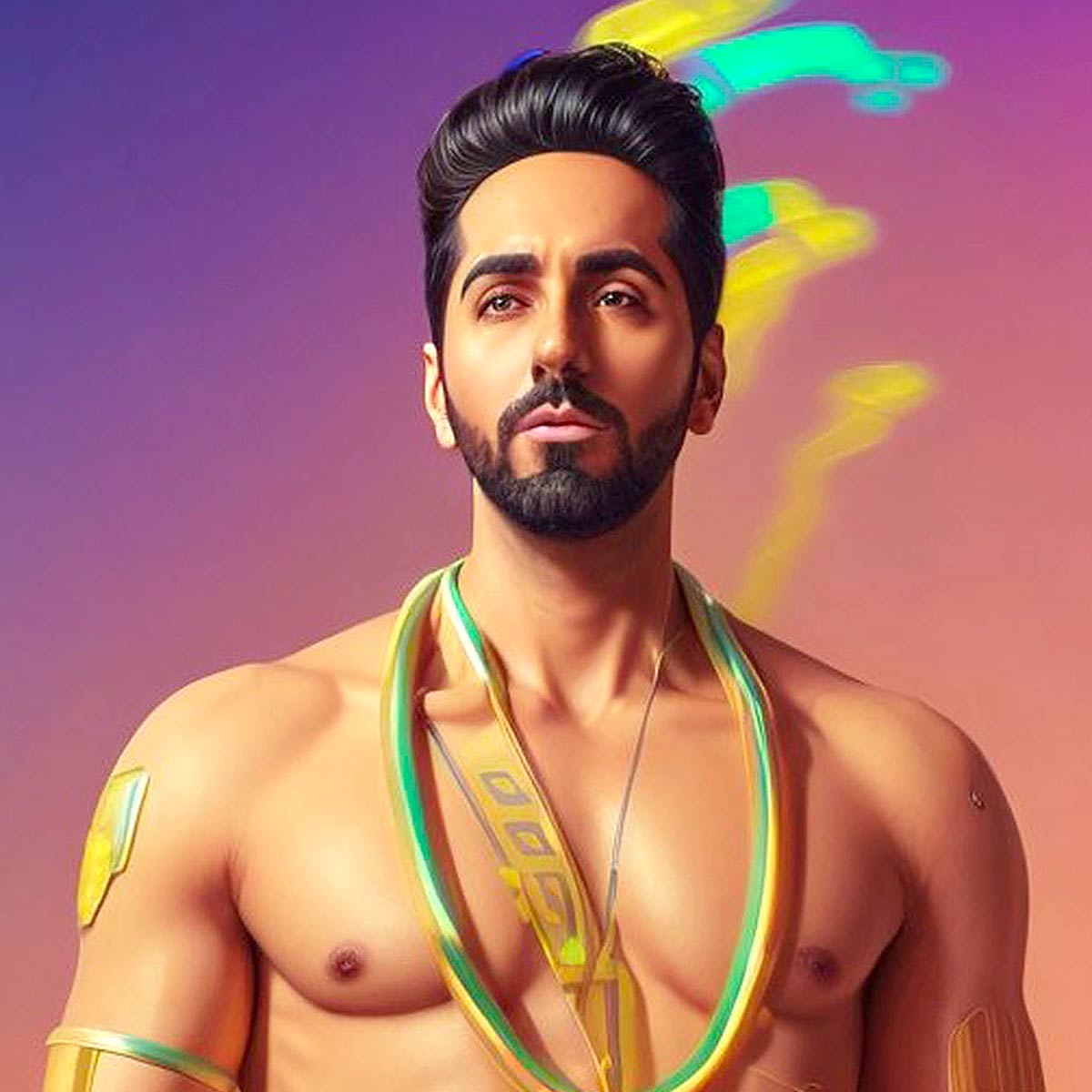 Image Courtesy: Instagram/ayushmannk
Since more and more people are getting acquainted with the application, the downsides of using AI to create avatars are becoming more evident. The application has been creating controversies for the nature of the images it has been producing using artificial intelligence.
A report in Wired stated that many women uploaded modest photos, but the app generated sexualised and nude anime avatars. They said the pictures had "gigantic breasts" and "sultry poses".
Women of colour in the USA said the application changed their skin colour to fair. One woman reportedly uploaded a clothed image and got a topless character as a result.
All these changes were neither requested nor expected from the application. People also raised concerns about an application taking over the jobs of artists. To this, Prisma Labs issued a clarification and said, "As cinema didn't kill theatres and accounting software hasn't eradicated the profession, AI won't replace artists but can become a great assisting tool."
Don't Miss: On-Screen Couples Who Are Relationship Goals
Regarding privacy concerns, the company said that they would do a full audit of the back-end systems to know how safe or unsafe pictures might be.
How To Use It?
View this post on Instagram
Lensa is quite easy to use, much like any other application on your phone. You can download it from your preferred application platform. Once it is installed, open it, accept all the terms and conditions and start using it.
The app claims that once it creates the avatars, it automatically deletes uploaded images from its server. For Magic Avatars, you will have to pay.
Recommended Video