The Ultimate Sunscreen Guide For Summer Season
When it comes to choosing the right sunscreen, choosing one that suits your skin type becomes extremely important.
Let's face it, as the summer season arrives the occasional sunburn season begins. Sunscreen is a must-have item for summertime fun and play, but how do you pick the best one? When confronted with a bewildering assortment of options—various SPFs, spray-on, rub-on, active, sport, waterproof, mild, all-natural—you, like me, may find yourself standing in the grocery aisle in uncertainty as you try to choose which form of sunscreen will work best for you.
The first thing to understand is that the SPF value of sunscreen relates to its level of protection from UVB radiation. However, there is currently no ranking system for UVA radiation, which causes skin to age and wrinkle. Look for a sunscreen that offers both UVA and UVB protection, often known as broad-spectrum protection. Here's a simple guide to help you pick the finest sunscreen to protect yourself from those harmful UV rays.
We've all heard the advice: use sunscreen every day, reapply frequently, and exercise common sense when out in the sun. The days of deep tans and aluminium foil reflectors are long gone. SPF is now available, as is guilt over our sun exposure. But it doesn't mean you can't enjoy gardening or other outdoor activities. It's critical to protect your skin when outdoors this summer if you want to live a healthy and happy life. How can you keep a sunburn from causing you to miss out on activities? Continue reading to learn more about sunscreens.
Choose According To Your Skin Type
It is absolutely imperative that you choose sunscreen according to your skin type. For instance, if you have oily skin then you should opt for a matte sunscreen or a spray sunscreen. A matte sunscreen won't leave your skin feeling all greasy and oily. In fact, it will help to balance out the oiliness of your skin. You can also opt for water-based sunscreens so as to avoid the oiliness.
If you happen to have dry skin, then opt for a sunscreen that is cream based. People with dry skin should choose sunscreen incorporating moisturising ingredients like ceramides, glycerin and hyaluronic acid.
Choose A Higher SPF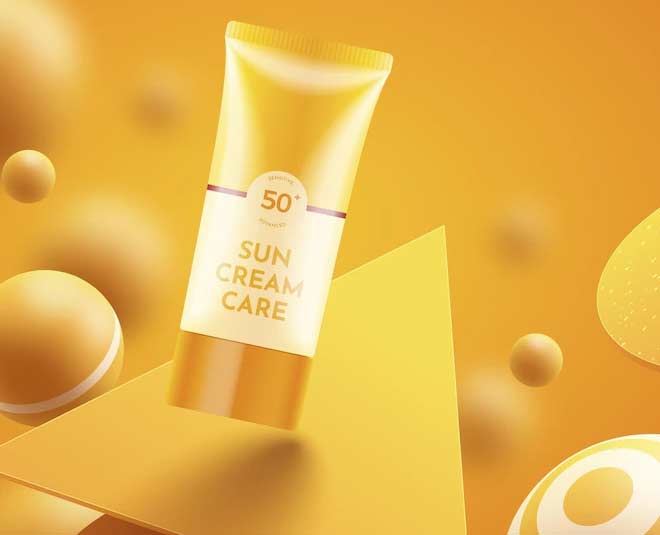 Always choose a sunscreen with a high SPF. The higher the SPF, the greater protection it offers. Opt for a minimum of 30 SPF, anything below that will give a broad protection. You can even opt for a sunscreen that offers SPF 50 but any SPF greater than that is only going to be mildly more effective. For instance, an SPF 60 will not give you full protection from the harmful rays of the sun.
Apply Sunscreen Even Under Your Makeup
Cosmetic beauty products offer almost negligible sun protection. Hence, one must necessarily apply sunscreen under their makeup. Not applying sunscreen can lead to irreversible damage to your skin and that is the last thing that you'd want to happen to your skin. The harmful rays of the sun can damage your skin beyond repair and hence you must shield your skin from the sun at all times. Make sure that you apply your sunscreen and don't just rely on the bare minimum SPFs of your makeup products. They hardly have any protection to offer.
Don't Miss: Shahnaz Husain Tips: Your Ultimate Beauty Care Guide Using Natural Ingredients
Be Generous While Applying Your Sunscreen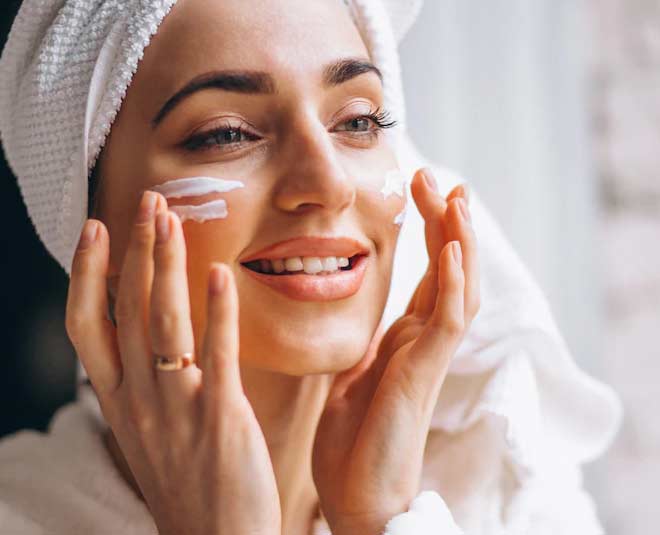 Most people make the mistake of applying too little sunscreen. If you are not applying enough sunscreen on the exposed area of your skin then your skin is bound to get damaged. Well, how much sunscreen should you be applying? The right amount of sunscreen is something that forms a layer on top of your skin. Ideally, your sunscreen should cover the whole of the exposed skin. If you happen to be stingy while applying your sunscreen, your skin is bound to suffer in the long run. Moreover, you need to apply your sunscreen at least half an hour before you step out of your home.
Don't Miss:Here Are Some Hacks That Will Help You Make Your Makeup Stay Longer!
Choose A Water-Resistant Formula
Now you might think why is it necessary to choose a sunscreen that is composed of a water-resistant formula. You need a waterproof formula especially during the summer season because the sweat and heat might strip away the power of your sunscreen.
A sunscreen that is based on a water-resistant formula will work even when against water and sweat. Invest in these kinds of sunscreen to get better coverage from the UV rays of the sun. Sunscreens can help protect your skin from the harmful rays of the sun if you just know how to pick the right one. Using sunscreen is also the first step towards skincare.
If you wish to share any tips on how to keep your skin healthy and glowing during summers, do let us know by commenting on our Facebook and Instagram page.
Stay tuned to HerZindagi to read more such stories!