With the temperatures dropping, it is crucial to upgrade your skincare routine. Our skin gets a lot more dry, and flaky during the chilly season, leading to woes like dryness, dullness, and breakouts among others. While a lot of us turn to packed skincare goodies which usually backfire because most of them are loaded with harmful chemicals.
It is time that you swapped your chemical-packed skincare with natural ingredients that are fail-safe and effective. We spoke to Shahnaz Husain, beauty expert and Founder of The Shahnaz Husain Group, and asked her to share some simple winter face mask recipes for all skin types.
Winter Skin Care
Husain shared that since winter is a dry season, our skin loses all its moisture and this leads to dryness, flaking, roughness and red skin. To prevent the loss of moisture with seasonal changes, it is essential to tweak your daily skincare routine. She further shared that hydrating face masks help hydrate, naturally moisturise, and nourish the skin.
Best Ingredients For Dry Skin
The expert shared that natural ingredients like aloe vera, orange juice, honey, malai or milk cream, curd, almond oil, egg yolk are natural moisturisers and soften the skin.
Aloe Vera Gel Face Pack For All Skin Types
Apply aloe vera gel or juice directly to your skin and leave for 20 minutes. Wash with normal water. Aloe vera helps in naturally moisturising your skin.
Honey Face Pack For All Skin Types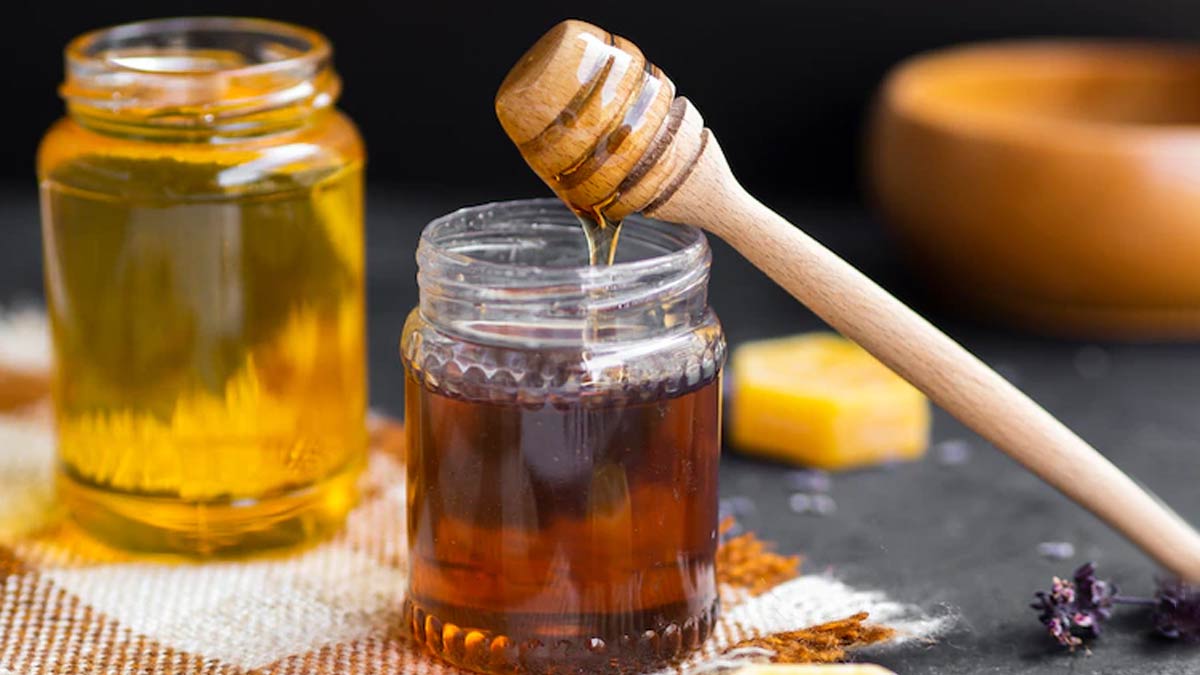 In a bowl, add one teaspoon of honey, half teaspoon of almond oil and one teaspoon of milk powder. Mix all the ingredients well and apply to your face. Wash after 20 minutes.
Orange Juice Face Pack For All Skin Types
Mix orange juice and honey in a bowl and apply on your face. Wash after 20 minutes.
Rose Face Pack
Take a handful of rose petals and grind to make a paste. Add one teaspoon of honey and yoghurt. Add powdered orange peel powder. Mix well and use it on your face. Avoid applying near the eyes and lips. Wash with plain water.
Marigold Face Pack For Oily And Combination Skin
Keep marigold flowers in warm water overnight. In a blender, add yoghurt, sandalwood paste and soaked marigold flowers and make a smooth paste. Apply on your face for 20 minutes and then wash with plain water. Marigold is believed to have a soothing and germicidal effect on the skin. It helps control pimples and rashes.
Don't Miss: 6 Natural Ingredients You Should Add To Your Winter Skincare Routine
Banana Face Pack For All Skin Types
In a bowl, mash a banana and add rose water. Mix well and apply it on the face. Wash after 20 minutes. Banana naturally hydrates, nourishes and tightens your skin. On the other hand, rose water tones and moisturises your skin.
Red Wine Face Pack For All Skin Types
In a bowl, add honey, yoghurt, red wine and mix well. Apply and keep on for 20 minutes. Wash with plain water. The ingredients remove tan and give your skin a natural glow.
Face Packs For Oily, Acne Prone Skin
Egg White Face Pack
Oily and acne prone skin suffers the most from moisture loss during the winter season. In a bowl, add half teaspoon honey, one egg white and one teaspoon curd. Add fuller's earth or multani mitti as required to make a paste. Apply on your face for 20 minutes and wash.
Don't Miss: Have Acne Prone Skin? Here Are Some Things You Should Avoid Doing
Lemon Face Pack
If you have oily skin and enlarged pores, mix lemon juice, cold milk and two teaspoons of oats in a bowl. Apply it on areas you have big pores. Wash after 20 minutes.
Though all these face packs are natural and effective, we suggest you do a patch test on your hand before using them directly on your face to prevent any irritation or redness.
Did you like this article ?