It all began with the portrayal of Kumkum in the Star Plus' popular show, Kumkum – Ek Pyara Sa Bandhan. Juhi Parmar soon became a household name in India and established herself as a noted actress with this show. Later, she garnered much love and appreciation by participating in Colors TV reality show, Bigg Boss. She received immense endearment from her fans and ended up winning the fifth season of the show.
Her popularity is not just because of her work, but also due to her simplicity and natural beauty. She, who can sing, dance, host, and read tarot cards for you, bestow a lot of love upon her skin to look next to perfect. As the festive season is here, Hz exclusively got in touch with Juhi Parmar to take a few beauty and style tips.
Don't Miss: Skin Fasting: Know If This Beauty Trend Can Transform Your Skin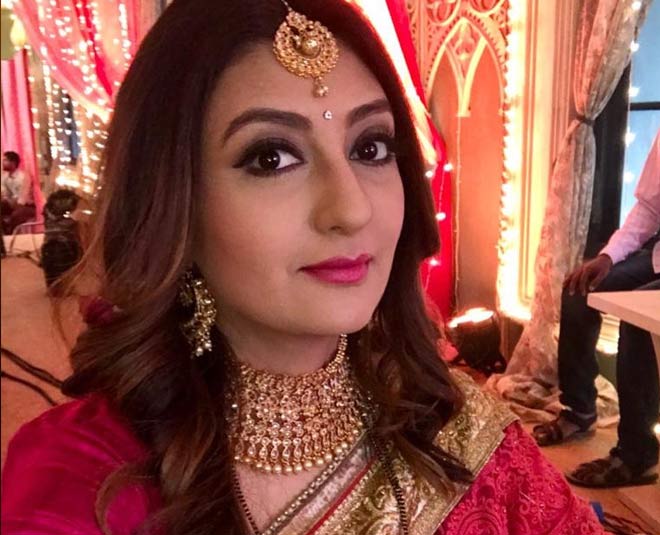 Don't Go Overboard With Beauty Regime
There are many who try doing something extra for special occasions. But, as per the actress, festivals aren't the best time to experiment. One should stick to what they do generally, to avoid any kind of mishap with the skin. Since you never know, how a new product can turn out for you. "Don't follow any particular regime, especially for the festive season. The key is to stick to your regular, nourishing skincare regime that you always use. Also, stay hydrated to prep the face for any situations," recommended Juhi Parmar.
Stick To Long-Term Skincare Practices
While makeup can enhance your look, having a good skincare routine helps in the long-term. So not makeup, but healthy skin will help you to stand out. "Using too much makeup is not my thing. And in fact, at the last moment, it might not even help. I am a fan of a minimalistic look, and with healthy skin, you can rock any festive look, "said the 39-year-old star.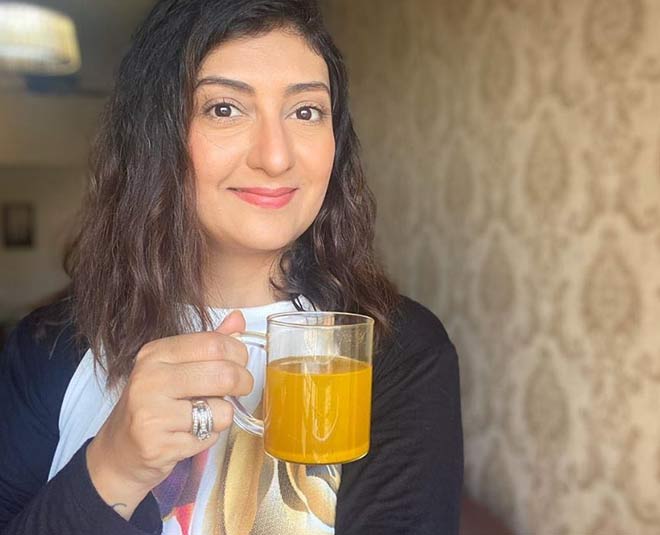 Juhi's Most Trusted Gharelu Nuskha
If you follow Juhi Parmar on Instagram, you already know, she is a huge fan of home remedies. Juhi revealed that she has inherited most of those recipes from her mother. "When it comes to beauty, I am mostly into homemade skincare ingredients. Be it for me, or my daughter, I have inherited a lot of skincare nuskhas from my mother, which I keep using time to time," she said.
Juhi further shared a secret nuskha with Hz to make the lips soft and supple. "Put a little shudh desi ghee in your naval and lay down for 5-10 minutes. It will have a direct impact on your lips, making them softer and removing dryness. This remedy acts as a natural moisturising agent and is also very effective to treat chap lips," told Juhi.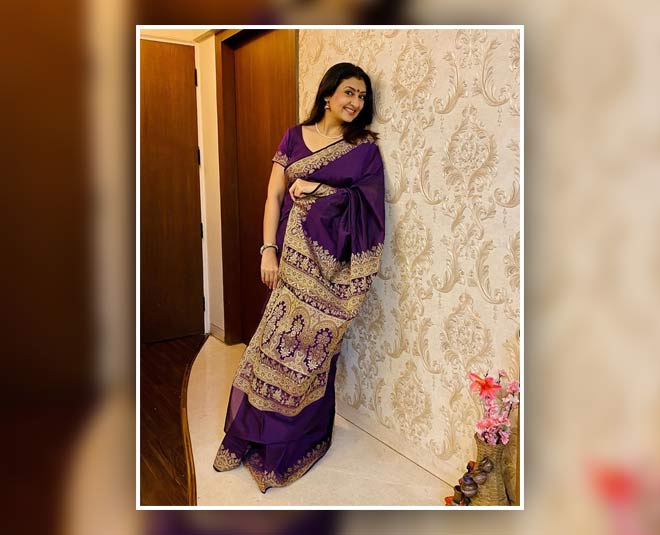 Exude Glamour In Silk Sarees
Juhi Parmar is a major saree lover. Even at shows or parties, you will mostly find her donning a beautiful drape from her collection. "I am very fond of wearing sarees! Festivals for me mean sporting beautiful traditional drapes. I am a firm believer in the fact that women look the prettiest in this ethnic attire. And that's why I think ladies shall wear sarees or similar traditional attires during festivities. In fact, I am planning to wear one myself on Ganesh Chaturthi," revealed Juhi.
Don't Miss: Hair Tutorial: Try Hina Khan's Chic Hairstyles On Your Highlighted Mane To Exude Glamour
Talking about her favourite types of saree, she said, "I have a huge collection of sarees and it is hard to decide my favourite one. But I mostly love silk sarees, especially for holy days. In fact, what I do is, I borrow sarees from my mother, as she too has a great collection of traditional wear, especially silk sarees, which I am really fond of."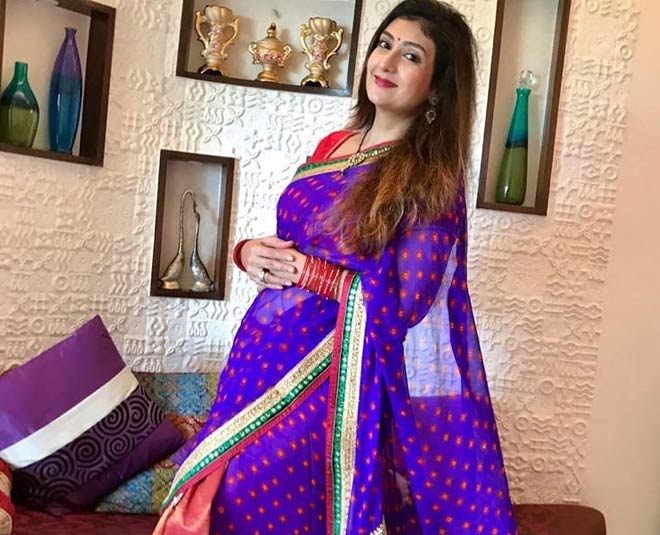 Go For Comfort Over Design
When it comes to fashion, Juhi believes that comfort plays a major role. "It is best to opt for comfort, rather than the trendiest design. I myself go for comfort over any other thing. It is significant to be able to freely enjoy what you are wearing. If not, it will start showing on your face, and then even if you're wearing the best designer outfit, it will not compliment you. So, it is ideal, especially during the festivities to not wear cloth that doesn't fit or make you feel your best," suggested the actress.
If you liked this article, do comment on our Facebook page. Stay tuned to HerZindagi to read more updates.