Celebrate Hariyali Teej 2021 with fervour. Get beautiful intricate mehendi made with Lord Shiva and Goddess Parvati as your main subjects or focus in the design. Their favourite flowers and other elements can also be used in these latest mehendi designs.
1Jhaalar On Back Of The Hand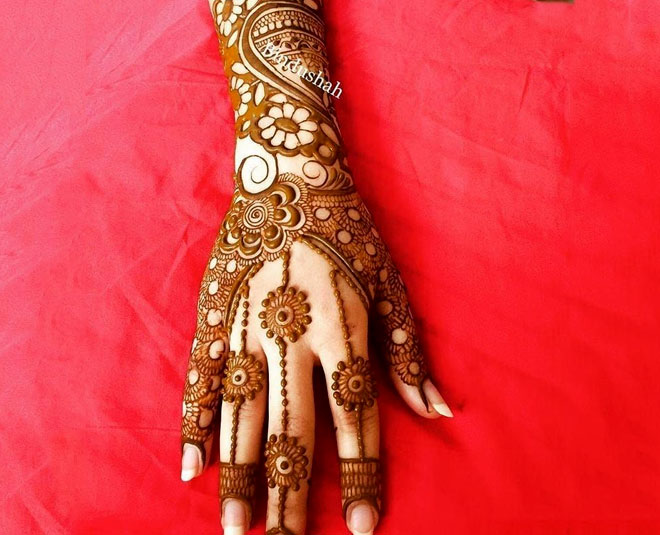 This design is more about the back of the hand. You can easily get Lord Shiva & Goddess Parvati's favourite flowers made where the flowers are shown hanging.
2The God & Goddess On Either Palms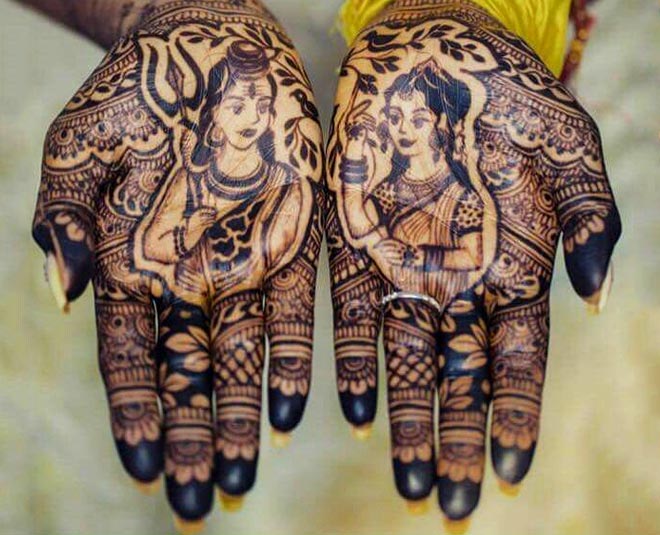 Here, you can get Lord Shiva made on one palm and Goddess Parvati drawn on the other. Just make sure that they both are looking at each other when you put the hands together instead of opposite sides.
3The Heart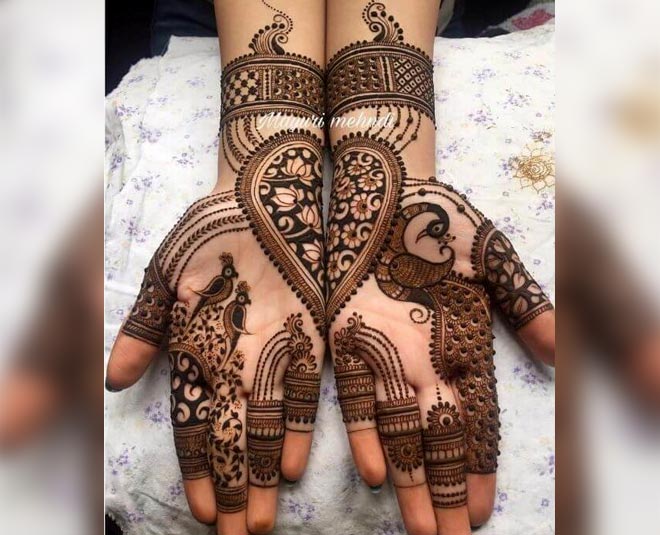 This design looks very beautiful and intricate if made properly. Let the heart be but ask the mehendiwala to make Lord Shiva on one side and Goddess Parvati on the other.
4Half Of Goddess Parvati & Shiva Linga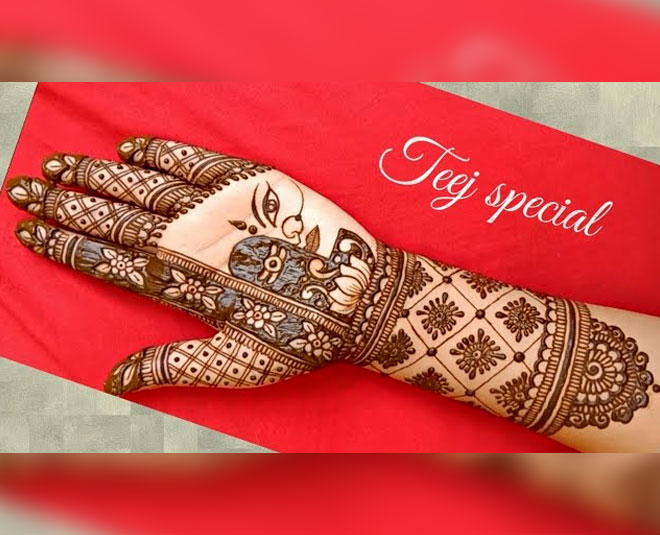 Intricate work on the fingers with half of Goddess Parvati & Lord Shiva's face or Shivaling would be great!
5Lord Shiva & Goddess Parvati In Shiva Linga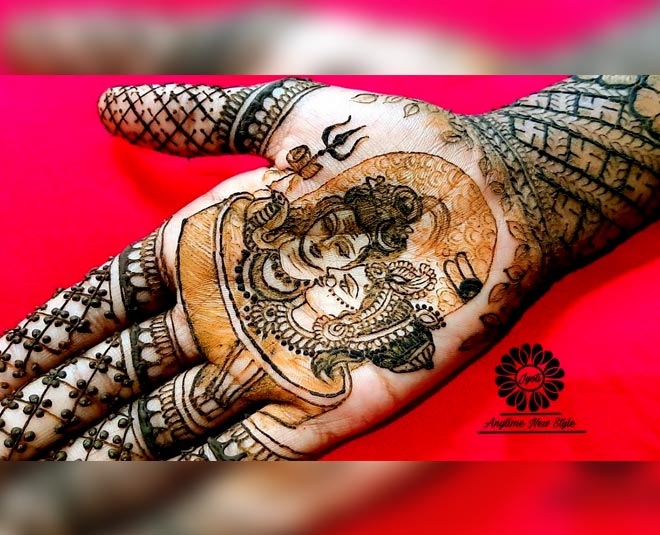 You could use different designs and creativity can be endless! One design to incorporate is to add Lord Shiva and Goddess Parvati in the linga.
6The Gods On The 'Hatheli'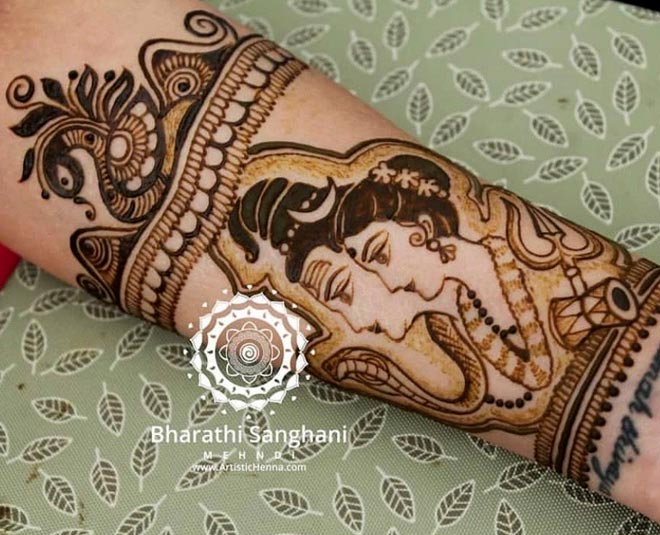 This is one way of adding the deities to your design. You could get a small design made on the palm and get the Gods made on the forearm like a tattoo.
7The Round One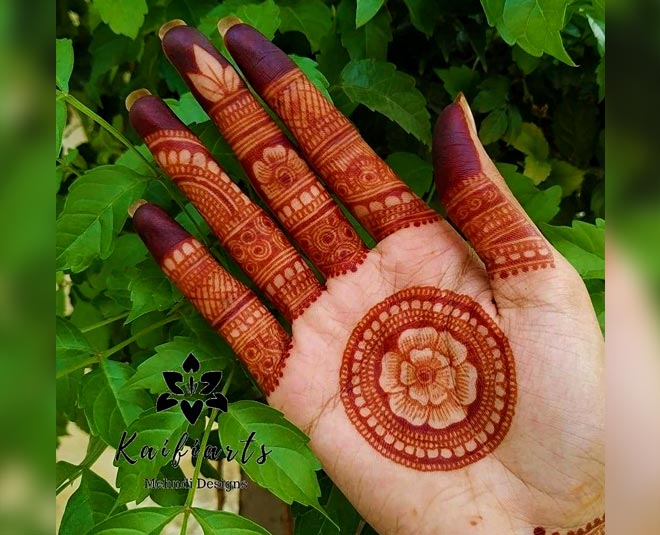 This is a very famous design Bengalis get made or use alta, especially classical dancers. You could get the name of the deities written on the fingers.
8Goddess Parvati On A Swing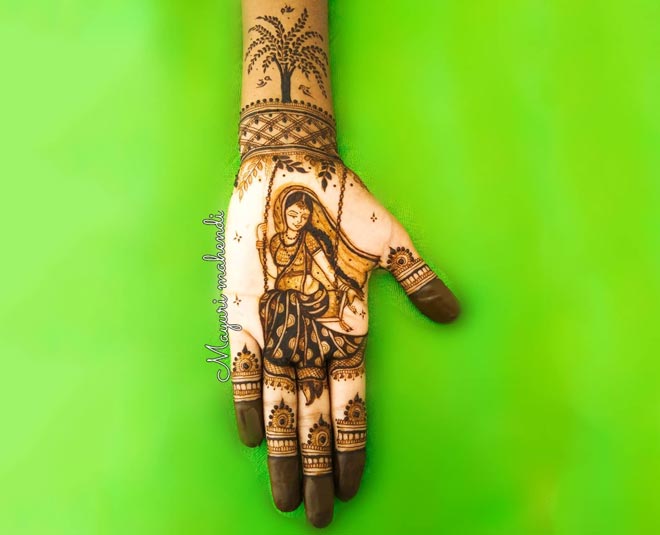 This design celebrates Goddess Parvati with her on the swing. Some flowers and leaves around and a big picture of her on the swing would look great.
9Birds & Flowers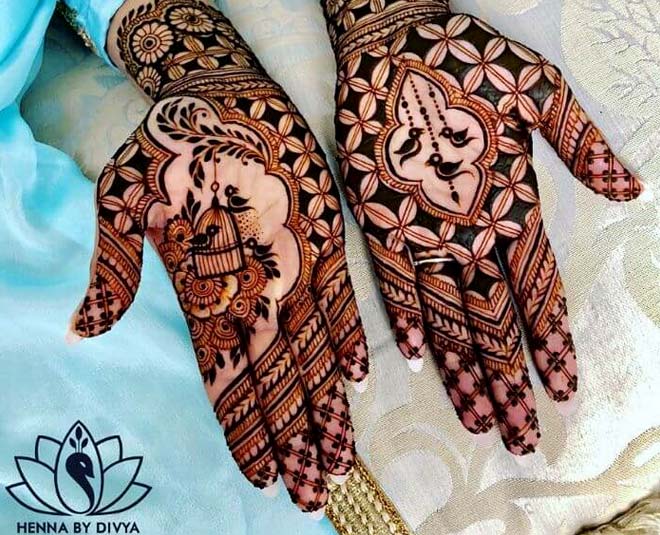 This design is all about the intricacy and how good your mehendiwaala is. You can add elements of Lord Shiva & Goddess Parvati depending upon how your artiste is.
10Bels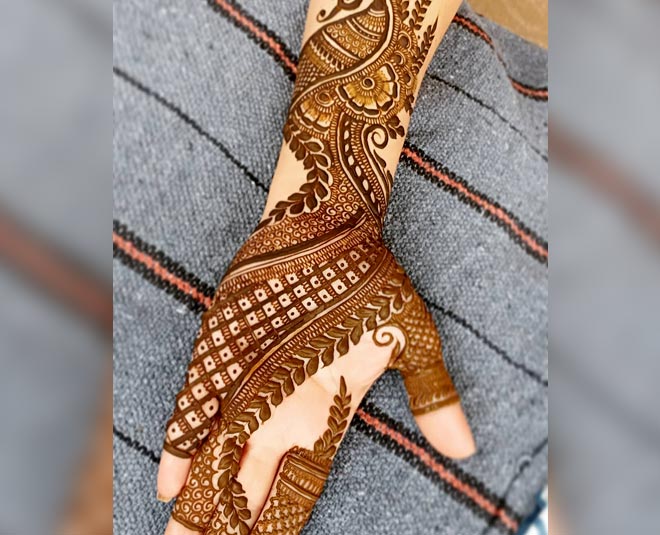 This design is all about the massive bels and how it flows. You can get the bel made with Lord Shiva & Parvati's favourite flowers in the design.