When it comes to the most delicate part of our body, the lips are always one of the top organs to top the list. The skin of the lips is delicate and can't sustain abrasion. They also tend to get super dry and turn chapped, especially in the cold season. Hence, they need extra care and attention.
You can't simply use the same chemical-infused products on the lips that you apply on the face. The reason being the difference in the skin. For lips, it is better to use more of a natural and mild product. Nothing can be better than seasonal fruits, such as guava, grapes and papaya.
Read on to know how you can make simple DIY lip masks to improve the texture, and tone of your lips.
Papaya Smoothening Lip Mask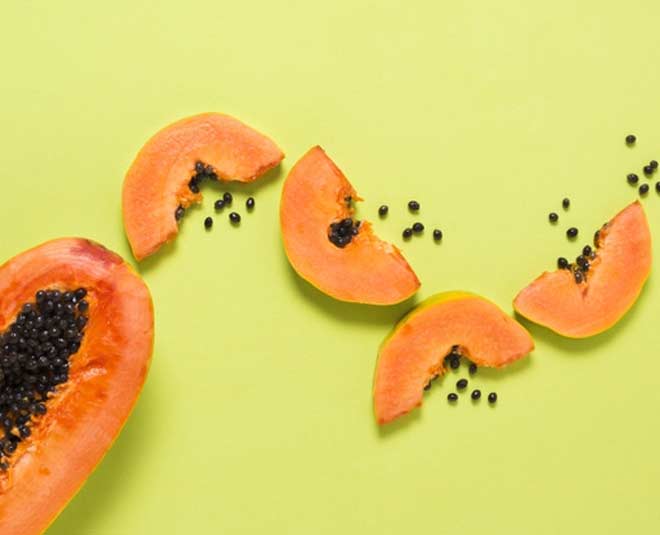 Packed with vitamin A, C and potassium, papaya helps in removing any kind of pigmentation on and around the lips. Adding a little bit of aloe vera gel further makes it a great mask to also keep the lips hydrated.
Ingredients
2 cubes of papaya
1 tablespoon of aloe vera gel
½ teaspoon of lemon juice
Steps
In a bowl, add papaya, aloe vera gel and lemon juice.
Take a blender and mix them all together.
Make sure there are no lumps and the consistency is thick.
Use a brush to apply the same on your lips.
Let it sit for about 10 minutes.
Scrub your lips by rubbing the mask on the lips gently in circular motions.
Take a cotton ball, dip it in rose water.
Clean your lips using the same.
Finish off with coconut for extra moisturisation.
Repeat this thrice a week for best results.
Anti-Ageing Guava Lip Pack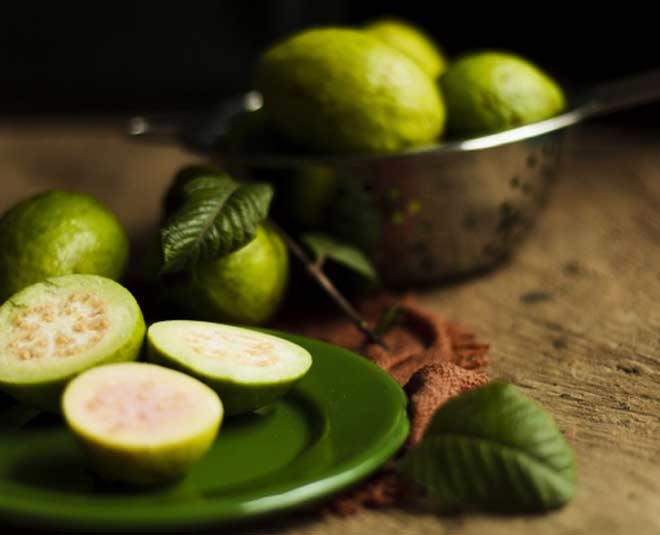 No one likes to have wrinkly lips. They look dull and lifeless. To keep them supple and shiny, apply an anti-ageing lip pack, made using guava and honey. Both are rich in antioxidants and vitamins to keep your lips healthy.
Ingredients
1 tablespoon guava pulp
¼ teaspoon honey
1 pinch of brown sugar
Steps
In a small bowl, add guava pulp, honey and brown sugar.
Mix them using the back of the spoon.
Make sure the consistency is thick.
Using your fingers apply the paste and scrub gently.
Let it sit for 7-10 minutes.
Dip a cotton ball in rose water and clean your lips.
Apply glycerin to keep your lips from getting dry.
Try this twice a week for the best results.
Grapes Lightening Lips Pack
If you want to remove tanning and dead skin cells from your lips, reach out for grapes lightening lips pack. It has the goodness of vitamin C and potassium to get rid of the dark pigmented area.
Ingredients
2 grapes
A pinch of turmeric
1 tablespoon soaked masoor dal
Steps
Grind soaked mason dal in a mixer grinder.
Pour the paste into a bowl and also add turmeric and grapes.
Use the back of the spoon to break the grapes and make a thick paste.
Apply on the lips and let it sit for 15 minutes.
Remove using a cotton pad.
Finish off with coconut oil.
Apply this twice a week for the best results.
Do let us know if these DIY lip packs helped you by commenting on our Facebook page. Stay tuned to HerZindagi for more such stories.