With the wedding season upon us, one has to remember that eyes are the most attractive part of your face. Good eye makeup will not only add a spark to your whole look but will also boost your confidence. Any makeup remains incomplete without beautiful eye makeup. Even if you only want bold colours on your lips, neutral, soft makeup on your eyes will make the whole look even bolder. Similarly, if you want to go for nude & soft pink on lips, a classic smokey eye will win hearts! Just like a beautiful eye makeup which will grab everyone's attention, bad eye makeup will make you look dull, unclean & messy, no matter how beautiful your outfit & face makeup is!
Professional Makeup artist Pankhi Bhavnani told HerZindagi that "over some time, I have learnt some of the best eye makeup practices and the major mistakes which one should avoid at all cost!"
Take your eye makeup game now a notch higher with these tips rolled out by Bhavnani.
Not Applying Eye Primer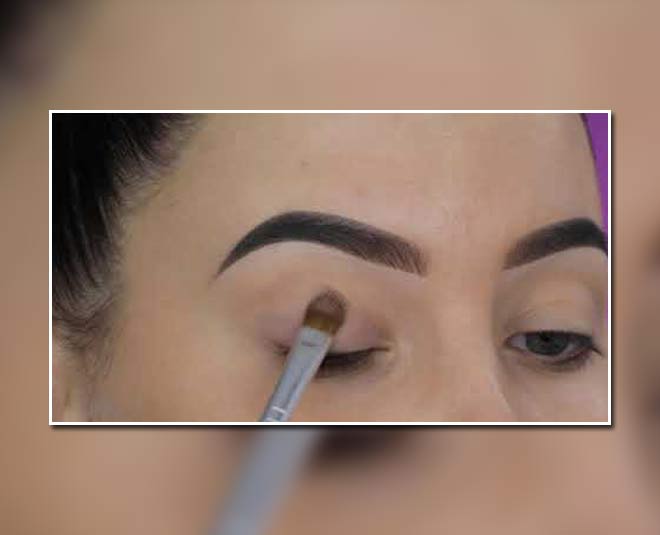 Just like we apply primer for face, similarly primer for eyes is equally important. It keeps your eyeshadow in place & prevents any creasing. Here is how you can choose the right primer.
Not Applying Concealer Properly
Apply concealer before putting eye shadow, this will give you a nice base for your eyeshadows to pop out.
Don't Miss: 5 Top Affordable Eyebrow Kits You Can Buy From To Get That Diva Look
Using Expired Products
Cosmetics trap bacteria, which means replacing them regularly is necessary to avoid skin irritation, breakouts, eye infections, and styes. Using a mascara or eyeliner that's past its expiration date, can cause swelling, itchiness, or redness.
For brow pencil & kohl eyeliner the expiration period is 1 year. Shelf life for Mascara is 3 years. For liquid eyeliner 3 to 4 months.
Not Blending Properly
One of the common mistakes we do is not giving an adequate amount of time in blending your eyeshadows. If you are using two or more colours it's very important for the transition to appear clean & smooth. Use a good blending brush & apply round small strokes to blend the colors nicely.
Don't Miss: Bridal Eye Makeup Guide: From Smokey Rose To Golden Hues, Pick The Look You Want
Not Defining Crease
The eyelid crease plays an important role in giving shape to your eyes. To fake your crease, start by taking a lighter eyeshadow shadow and apply it from the inner corner of your eye to the center of your lid. Then, apply a darker shade, where you want your crease to fall, from the outer corner of your eye to the middle of your eyelid. This will help to elongate your eye shape.
Not Using A Glitter Glue To Apply Glitters
Glitter glue is primarily used as an adhesive to hold the glitters in your eyes. Using glitters without any glue will make them fall very quickly. Therefore if you want the glitters to last long throughout your function you must use a glitter glue.
If you are going to a makeup artist, you know what must be done and in case you are doing your own makeup, these tips will definitely help you keep your eye makeup game on point.
Stay tuned to HerZindagi for more such makeup tips.