Have you dropped your compact powder by mistake and now it is broken beyond repair? Fret no more, as you'll be able to repair your damaged makeup using the below given tips. Your makeup products will not just turn brand new but will also give the exact same pigmentation as before. So, the next time you drop your cosmetic products, follow these amazing makeup fixing hacks.
Broken Lipstick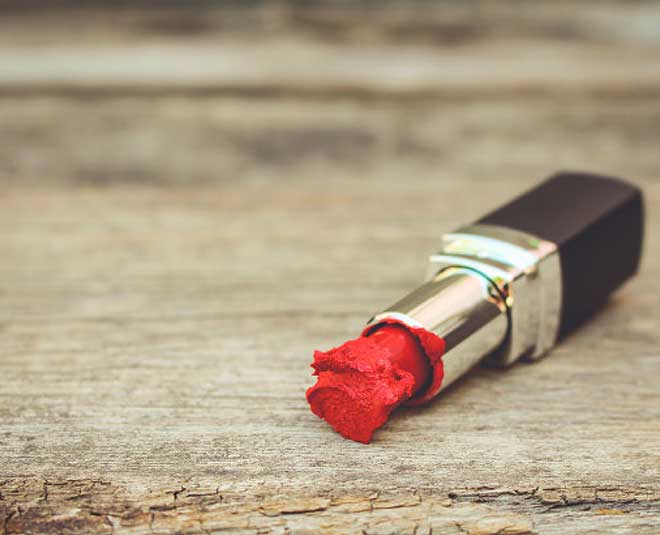 Closing the lipstick without twisting it all the way down is a common mistake most of us do. This not only breaks the lipstick (must have lipsticks) but also smudges it all over. If you too make such mistakes unknowingly, this hack will be your go-to-solution.
Materials required: Broken lipstick, shea butter, microwavable bowl and lipstick container.
Steps-
Step 1- Take a microwavable bowl and scoop out all the broken lipstick.
Step 2- Add 1 tbsp of shea butter to the bowl. You can also use cocoa butter as a substitute .
Step 3- Microwave it for about 10 seconds.
Step 4- Take it out and stir a bit with a toothpick, to ensure there are no lumps in it.
Step 5- Let the mixture cool down at room temperature. Once cooled, the mixture will thicken on its own.
Step 6- Now pour it into your lipstick container or any other lip balm bottle.
Step 7- Refrigerate it for a few hours.
Voila! Your all new lipstick is ready for use. You can also mix 2-3 different shades of leftover lipsticks and create a new lip shade for yourself as well.
Don't Miss: Try These Yogurt Face Masks For Smooth And Supple Skin
Damaged Gel Eyeliner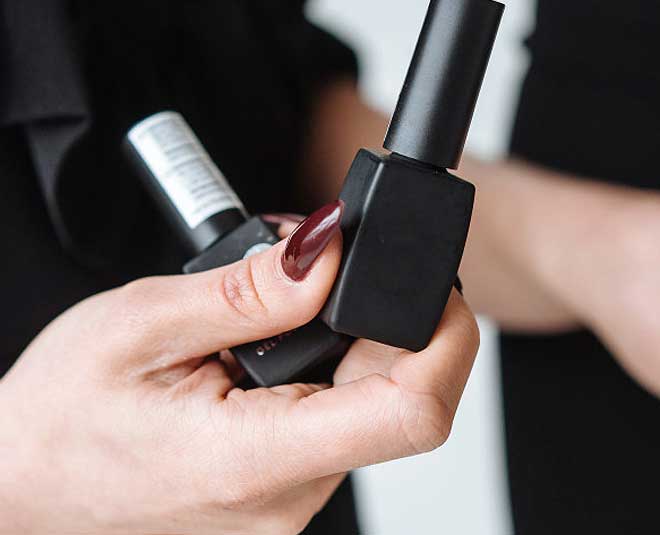 If you are a fan of gel eyeliners and can't use any other type except it, this trick is tailor-made for you. Often gel eyeliner can dry up which can make it cakey. Solve this issue by using the below given method.
Materials required: Dried gel eyeliner, knife, eye drops, coin and eyeliner brush.
Steps-
Step 1- Start by breaking the gel eyeliner properly using your knife.
Step 2- Add 3-4 drops of eye drops to make its consistency creamy.
Step 3- You can use your eyeliner brush to mix the ingredients well.
Step 4- Use a coin to flatten it out properly.
Step 5- Let it sit for 15-20 minutes.
Your creamy gel eyeliner and is all ready for use now.
Don't Miss: Here Is How You Can Do Aloe Vera Facial At Home Using Ingredients Available At Home
Broken Compact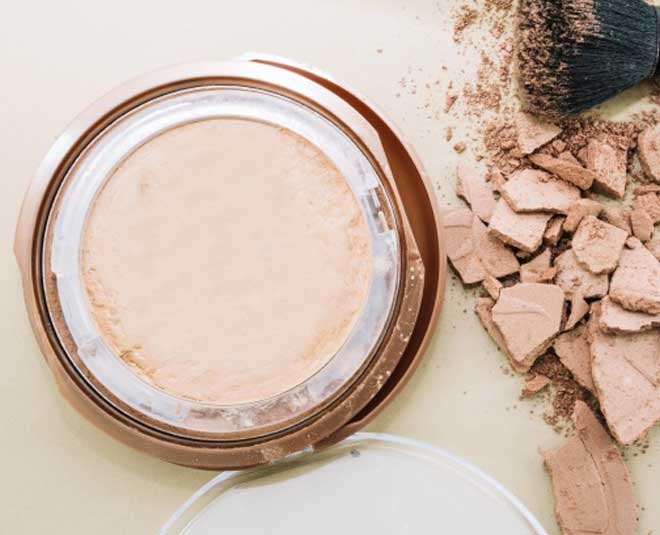 Breaking your favourite compact powder or eyeshadow palette could be a real heartbreak. You need not use the broken one, when you can fix it in a jiffy.
Materials required: Broken compact, knife, rubbing alcohol and paper towel.
Steps-
Step 1- First of all, powder the compact properly using a knife or a pointed object.
Step 2- Once done, put it back in the compact slot and flatten it out using your finger.
Step 3- Use rubbing alcohol and press it down, while levelling it out. Add 1-2 tbsp of rubbing alcohol, depending on the quantity of your powder.
Step 4- Leave the compact to dry for at least 30 minutes. This will give rubbing alcohol enough time to evaporate.
Step 5- Once dry, cover the compact with a paper towel and press down using another bottle.
Step 6- Keep pressing it gently, so as to let it solidify.
Once done, your compact will turn out to be as good as new. It will give the right coverage and pigmentation as before.
The same process can be used to fix broken blush powder, highlighters, bronzers, contour powder and even eyeshadows.
For more such tips and easy DIYs, stay tuned to HerZindagi.com