Everyone has some flaws, no one is perfect. One of the biggest problems which we, women face is stained yellow nails! Not only they'll embarrass you, but they also look unhygienic. This problem is mainly caused due to using nail paints of low quality. And it's not only nail polish but nail-paint remover too can cause discolouration of nails. But fret not, here's how you can easily un-stain them with things within the reach of your hand. Scroll down and find out!
Lemon Juice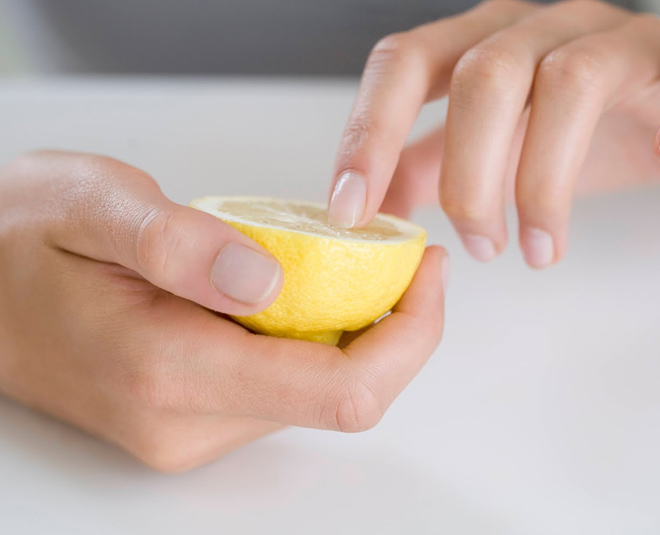 This process won't take your much time if you have lemon in your refrigerator. Slice the lemon into half and rub it on each nail for 30-40 seconds. Leave it for 10-15 minutes and then wash it off.
You can also soak your nails in a cup of lemon juice your 20-30 minutes and wipe off your nails with cotton balls.
Whitening Toothpaste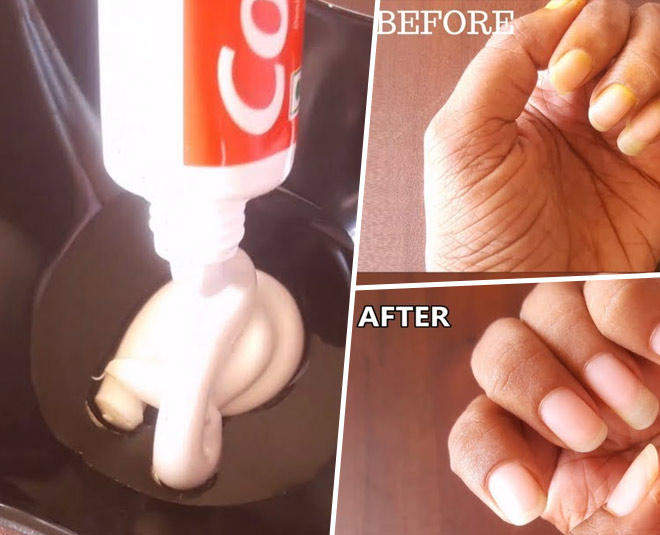 Toothpastes can not only whiten your teeth, but they can also whiten your nails. Simply apply toothpaste on your nails and let it sit for 10-15 minutes. After that, scrub your nails with a nail brush, and wipe them off with damped cotton balls. Buy Colgate Visible White Toothpaste (pack of 2) here only for Rs 424!
Listerine
Listerine is another effective remedy for yellow nails. It contains menthol, thymol and methyl salicylate which have high antifungal properties. Soak your nails in Listerine for 30 minutes and then rinse it. Repeat this procedure daily for a week. Buy Listerine Cool Mint here at a discounted price of Rs 184.
Also Read: Pamper Your Skin With These Oatmeal Face Masks
Tea Tree Oil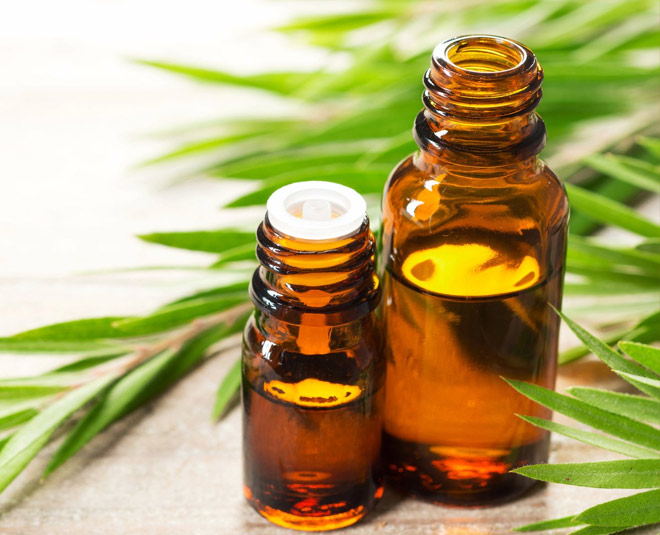 Tea tree oil is very high in vitamin C that will help to eliminate yellow stains from the nails. Put a drop of tea tree oil onto your nail beds, let it sit for 5-8 minutes. Wash it off with warm water and then moisturize them. Follow this procedure daily for a month. Buy Old Tree Tea Tree Essential Oil here at a discounted price of Rs 239.
Don't Miss: From Lightening Your Complexion To Glowing Skin: Salt Can Do Wonders On Your Skin
Baking Soda Paste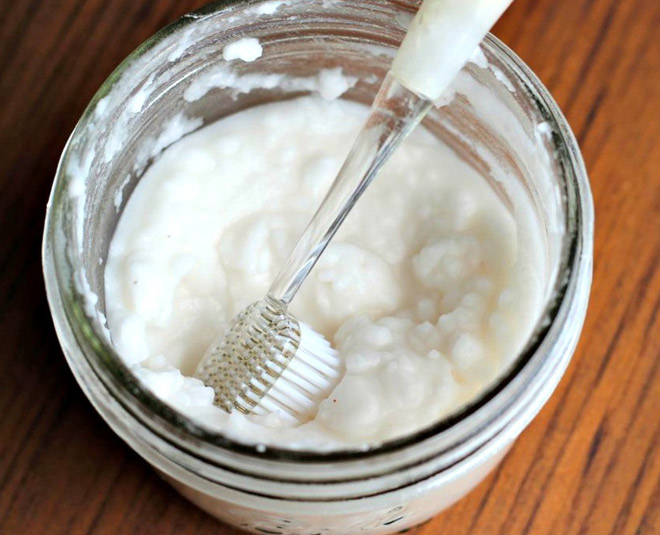 Baking soda has bleaching and exploiting properties which help in eliminating stains from your nails. Mix 1 tablespoon of hydrogen peroxide with 2 tablespoons of baking soda in a bowl. Apply this paste onto your nails using cotton balls, leave it on for 3 minutes, and then rinse off with warm water. Repeat this method every six weeks to get noticeable results. Buy Urban Platter Baking Soda here at a discounted price of Rs 170.
So, what are you waiting for? Hurry up! Follow these remedies and bid adieu to yellow nails. Stay tuned to HerZindagi for more such articles.