Aishwarya Rai Bachchan made her first red carpet appearance this year at the ongoing 72nd Film Festival in a metallic mermaid silhouette gown by Jean Louis Sabaji - a molten gold creation with green undertones in a snakeskin effect fabric. The dress had a single sleeve and a pleated train. Aishwarya's red carpet look received mixed reactions from her fans. "Complete disaster this time," read one comment; "Please change your stylist," said another; "A big no for this outfit," another comment read. But hubby Abhishek Bachchan was all praise for Aishwarya and posted a comment in one of her photographs on Instagram saying, "The gold standard". Aishwarya shared images of herself and daughter Aaradhya, who always accompanies her to Cannes and was dressed in yellow to match her.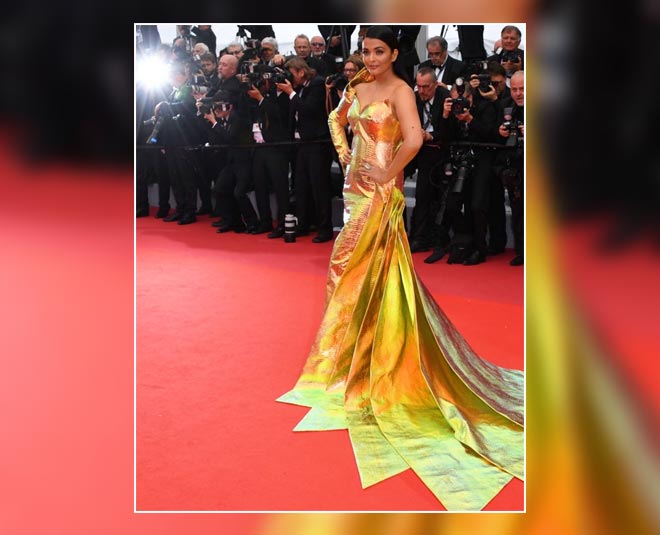 Aishwarya's gown featured a layered long sleeve on one side and a sharp strapless neckline giving it a mermaid-like feel. The gown took 200 hours of intricate work. "Crafted from 18 meters of stiff and delicate foiled leather, the artisans were not dealing with the usual silk or chiffon, therefore, manipulating the six-layered train and assembling the cuts gathered the whole team of seamstresses to work together on this one dress," Jean-Louis Sabaji told Vogue.
Aishwarya Skips Jewellery For 72nd Cannes Red Carpet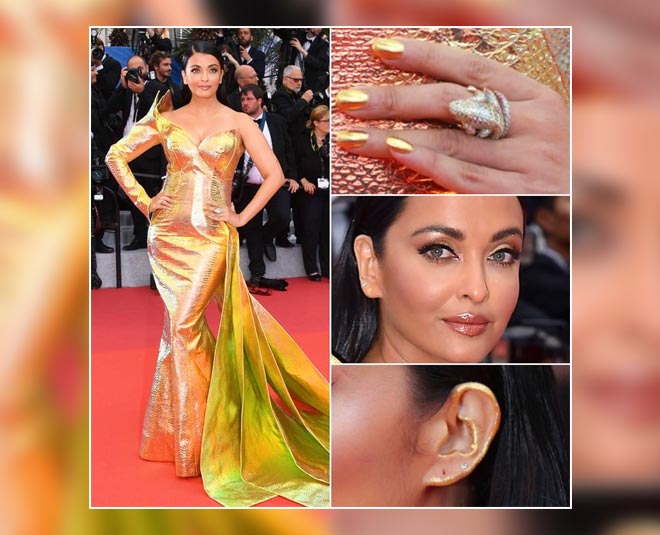 The 45-year-old actress let her show-stealing ensemble do the fashion talk, keeping it simple and elegant when it came to the makeup. The former Miss India skipped any jewellery and opted for poker straight hair and minimal makeup - yellow eye shadow, volumising mascara and a nude matte lip effortlessly rounded off her look. Some sparkly dust on the ears and two rings from the collections of Boucheron were all she needed to balance her blaze. The focus was on her eyes with her hair being swept back in a neat side parting.
Don't Miss Aishwarya Rai Takes A Mermaid Risk With A Sheen Gown As She Makes Her Way To The Red Carpet At Cannes
A regular at the Cannes Film Festival, Aishwarya is representing makeup brand L'Oreal at the 72nd Cannes Film Festival.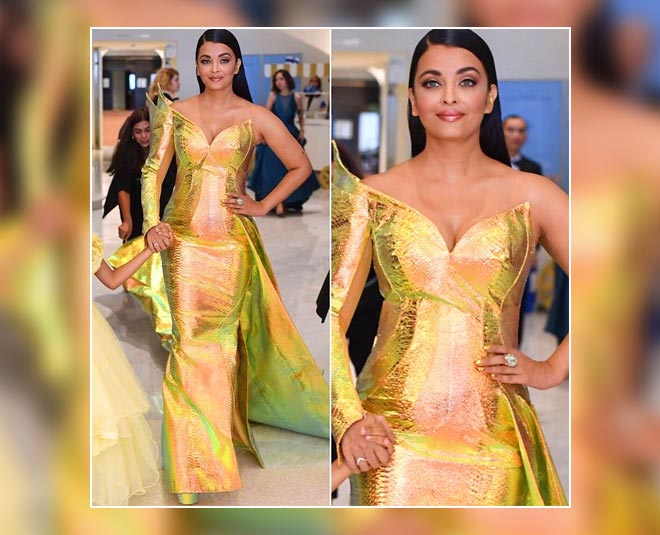 After Bollywood actors Kangana Ranaut, Priyanka Chopra and Deepika Padukone impressed fans at the Cannes red carpet, a legit Cannes legend, Aishwarya Rai Bachchan made her first appearance at 72nd edition of Cannes Film Festival late Sunday.
On the work front, Aishwarya is said to have signed Mani Ratnam's period drama based on the historical Tamil novel by Kalki, Ponniyin Selvan where she plays a negative role.