The body naturally cools itself by perspiring. Sweat quickly decomposes after mixing with surface germs, causing issues of body odour. Summertime and whenever there's high humidity this occurs most frequently.
In reality, body odour develops roughly six hours after we perspire, says beautician Shahnaz Husain, the founder and CEO of The Shahnaz Husain Group in India. In this article, she breaks down why we have body odour issues and gives tips and ways to deal with it during the summers.
Washing And Bathing
In order to avoid stale odour and feel fresh, the waste matter that is secreted with sweat must be removed by washing and bathing. Cleaning using soap and water helps to get rid of dirt, odour, and germs. All body parts, notably the neck, armpits, and feet, should be thoroughly cleansed. These are the locations where bacteria gather and produce odour. Body is left smelling good after adding cologne to the bath water. Natural elements like sandalwood, rose, and khus in shower gels and body washes have a revitalising impact. In addition to being natural coolants, they also have antiseptic and germicidal properties.
Don't Miss: A Love Letter To Tabu: The Enduring Magic She Brings To Her Characters
Use Of Antiperspirants and Deodorants
Antiperspirant and deodorant usage is beneficial. The majority of deodorants also act as antiperspirants. In the summer, a spray deodorant might be preferable than roll-on deodorants, although this is a question of personal preference. Use a mild deodorant as strong built-in anti-perspirants might irritate the skin or trigger sensitive reactions. It is always preferable to test them out on a small region first, such as the inside arm. You shouldn't use it if the skin tingles or burns for more than a minute. Talcum granules can be highly effective for some people. They retain freshness for a while by absorbing sweat.
Clean Under Arms
Body odour can be controlled by shaving the underarms. The finest choice is waxing. Most beauty salons use a blend of sugar and lemon. There are also waxing strips available. Waxing delicate areas like the underarms requires more caution. After removing the wax strip, apply ice to the area for a few seconds at a time and wipe it down with a cool, wet cloth. The pores are closed as a result.
Here are some tips for preventing body odour:
Use colognes liberally, even spraying them on. Only 2 to 5% of colognes and eau de toilettes include perfume; the majority of these products are water or an alcohol-and-water blend. They are lighter and have a delicate afternote.
Bathwater can be scented with colognes. Instead, use eau de cologne in a mug of water as a last rinse. It also has a revitalising effect.
Baking soda, also known as bicarbonate of soda, aids in preventing body odour. Under the arms, make a paste out of baking soda and water. Lemon juice can also be added to this paste. Ten minutes after applying, rinse with water. Or, combine a little baking soda with your talcum powder and use it on the feet or under the arms.
Potato slices can also be applied to places where odours are likely to develop.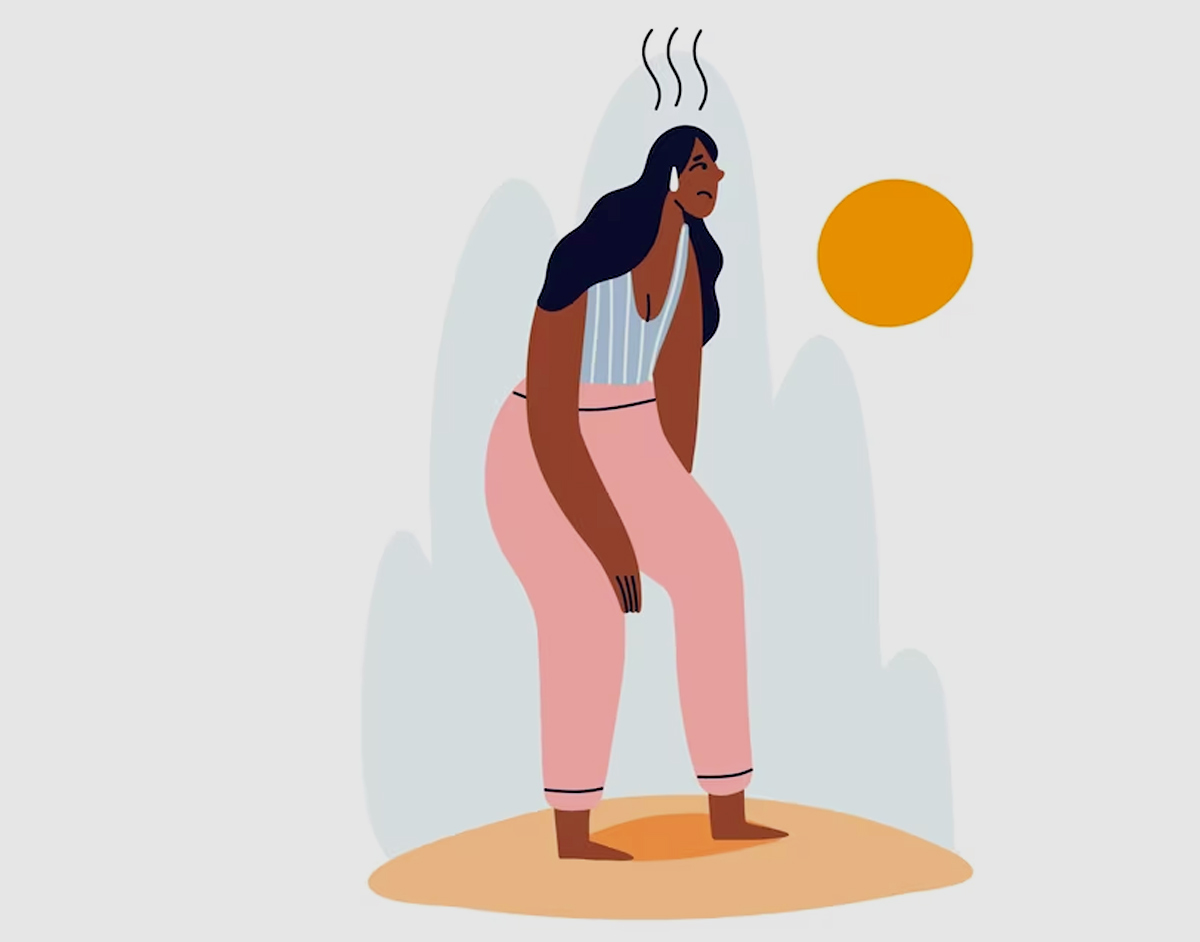 You can also give your bathwater a teaspoon of alum. Add some crushed mint leaves as well.
The bath water can always be generously infused with rose water. It also smells good and acts as a natural cooler.
Add two drops of Tea Tree Essential Oil to two tablespoons of water or rosewater. Apply this with cotton wool beneath the arms.
Don't Miss: Ishaan Khatter: From Beyond The Clouds To A Suitable Boy, He Is Here To Stay
For excessive perspiration (which can result in body odour), Ayurveda gives some dietary suggestions:
Sip nimbu paani aka lime water. Have a cup of ginger tea before and after meals. Finely chop fresh ginger root and combine with a dash of salt. Chew a small amount of this before eating. Drinking warm water while you eat may also be beneficial. Less spice and a light diet are advised. Consume smaller meals.
Did you like this article ?