Every time we look at Vaani Kapoor or scroll down her IG profile, we get mesmerised by her gorgeous skin and flawless makeup. Most of her glam looks are to die for! We know just like us, most of you wonder how she manages to look so flawless each and every time. That's why we did some digging and found out her ultimate skin care and beauty regimen, just for you. The birthday girl surely surprised us with her extremely easy and totally relatable beauty secrets. If you want to look as amazing as Vaani, follow this routine and make everyone green with envy around you!
Vaani Kapoor's Makeup Routine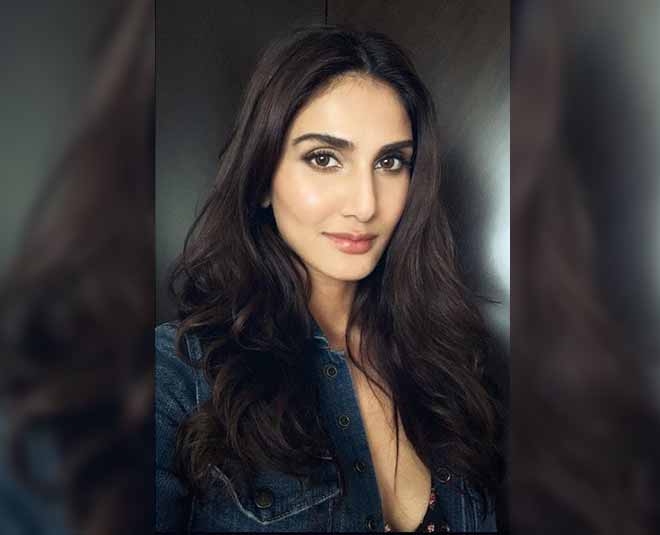 Don't Miss: Times Vaani Kapoor Looked Like A Dream In Traditional Outfits
For Eyes
One cannot deny, her brow game is next to perfect. There was a time when everyone was obsessed with thinner brows. But today, we abide by the mantra, the thicker the better! In order to achieve that well-sculpted eyebrow look, the 31-year-old star, reportedly, recommends not pluck your brow hair. No matter how tempted you feel to shape them, tweezing the brows put you at risk of losing precious hair. And you don't want that because it takes around 5-7 weeks for them to grow back.
Just use a brow comb to give them the desired shape and style. Be gentle and make sure that no hair is poking up in the wrong direction. Follow this step, before using any eyebrow filling products. You can again run the brow comb towards the end to achieve a more natural look. Finish your eye makeup off by applying kohl on your waterline. She "swears by products from M.A.C and Bobbi Brown". You can use the same brand or work with what you already have.
For Face & Lips
While she oozes oomph with her beautiful makeup looks, Vaani Kapoor is a fan of "minimalist makeup." When she is not doing red carpets, she likes to keep it as simple as possible. Staying fit and happy also counts for her. She was quoted saying, "Beauty is all about happiness and I prefer minimalist makeup, so I apply a little kohl, a little blush and a dab of lipstick." These are the basic things that every girl carries in her makeup pouch. But, when she has to exude a little bit more glamour, she swears by a bright colour lipstick. She has mostly been seen playing around with browns and maroons. In fact, she also carries these with her all the time. "The products that are always in my kitty include a lip balm, blush, and lipstick of any bright colour," said the actress during an interview.
Vaani Kapoor's Skincare Regimen
Cleansing, Toning & Moisturising
In order for your makeup to compliment you in every way possible, it is significant to have great skin. The better the canvas, the more beautiful the art is likely to look when it comes to makeup. She, who sticks mostly by homemade skincare products, follow a simple but detailed three-step face clean-up plan. She starts by cleansing her face with a mild face wash. Then tones and lastly moisturises the upper layer of her body. All this lowers the skin's pH level, calms, and prepare it to deal with anything or everything. This brief skincare routine also helps to balance the skin.
Don't Miss: Hair Tutorial: Try Hina Khan's Chic Hairstyles On Your Highlighted Mane To Exude Glamour
Almond Oil Massage For Hair
As per media reports, Vaani is obsessed with almond oil. She uses it to massage her mane every week. Rich in vitamin E, which is a natural antioxidant, almond oil gives her hair all the needed nourishment. Also, after using hair sprays, and different heat tools, our locks need strength, and almond oil can make hair stronger and less prone to split ends. This leads to more hair growth and less hair fall and damages.
If you liked this article, do comment on our Facebook page. Stay tuned to HerZindagi to read more updates.