Cannes'22: Decoding Aishwarya Rai Bachchan's Looks From Her Divine Appearance At The Festival
Marking her 20th year of appearances on the prestigious red carpet of the Cannes Film Festival, here is a decode of her beautiful looks from this year!
Cannes has always been one prestigious event to attend. With major celebrities from all around the world making their best appearances, there was a bunch of Bollywood that gave jaw-dropping looks to cherish for years! Aishwarya Rai Bachchan, being one of them, made her appearance with her family; Aaradhya and Abhishek Bachchan. Here is a decode of her alluring looks from the red carpet!
The Hot Pink Jumpsuit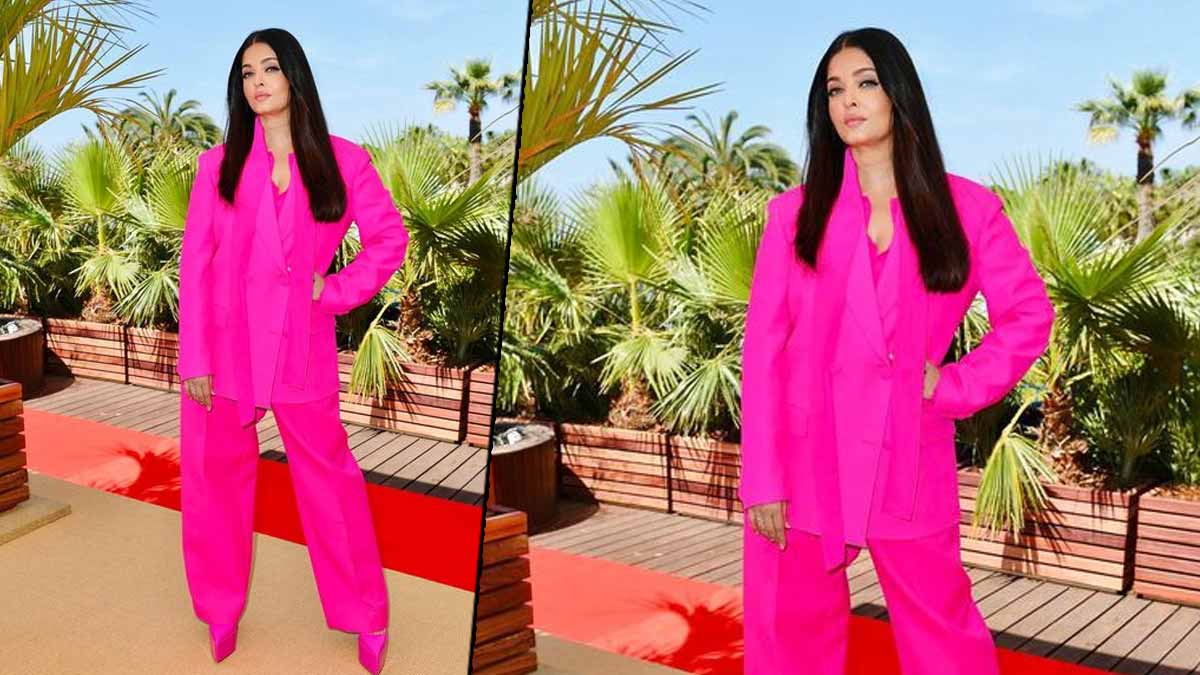 Hot pink has been one of the favourite colours of all Bollywood divas. It is not only the colour but also the pantsuit that has been spotted many times. You can find the ladies acing their looks in different colours and styles!
While Aishwarya Rai Bachchan made her first appearance at Cannes'22 with a hot pink pantsuit, everybody went gaga with the attire. She pulled a subtle pink lip to shift the entire focus on her outfit and kept it simple with a simple stroke of eyeliner.
Read More -Cannes Red Carpet: Indian Celebs Gracing The Red Carpet In Gorgeous Sarees
Aishwarya: The Flowerella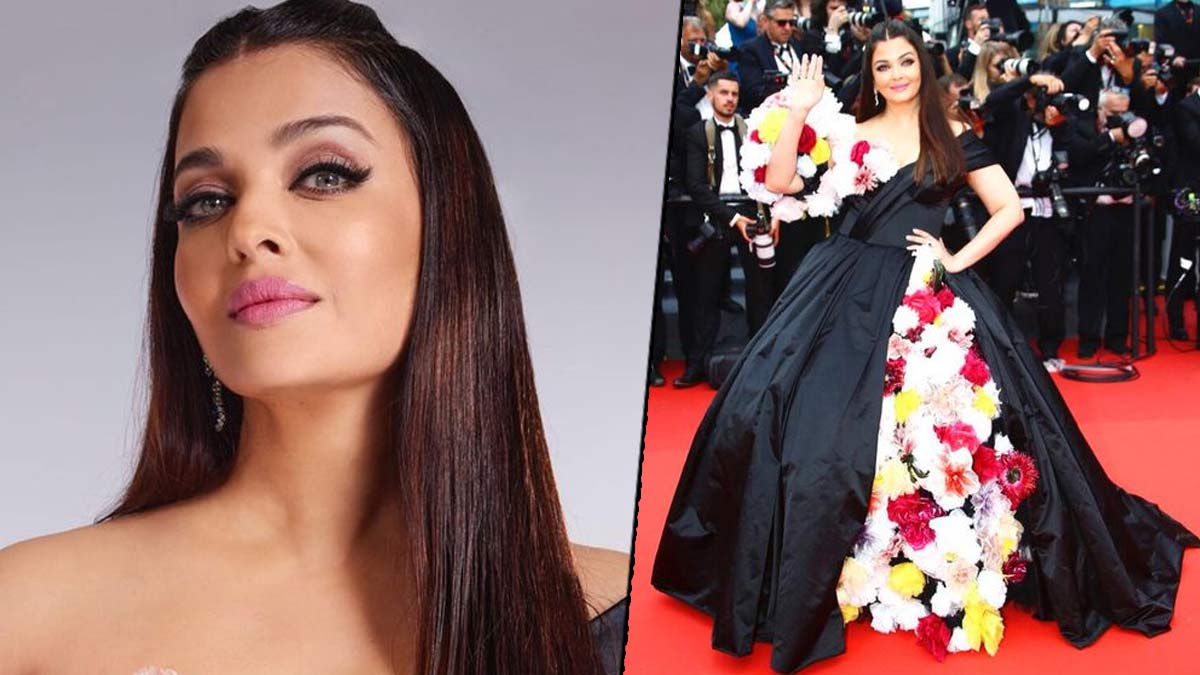 Everybody loves flowers, who doesn't? Seems like Aishwarya Rai loves them the most!
The diva showed up on Day 2 at the Cannes Film Festival covered in flowers. It wasn't all flowers, but her makeup was surely radiant. The actress went in with a dewy touch to her look but had a chiseled cheekbone with that strong contour!
She went with a mild brown eye look but opted for a super bold eyeliner. Her bold eyelashes caught our attention. It is important to have eyelashes that speak for you and to attain the same, you need a good mascara that doesn't clump.
The actress completed her look with a pink ombre lip and well-groomed eyebrows!
Read More -Cannes 2022: Deepika Padukone Wore A Maharani Necklace And A Panthere De Cartier Neckpiece
The Venus Sculpture By Gaurav Gupta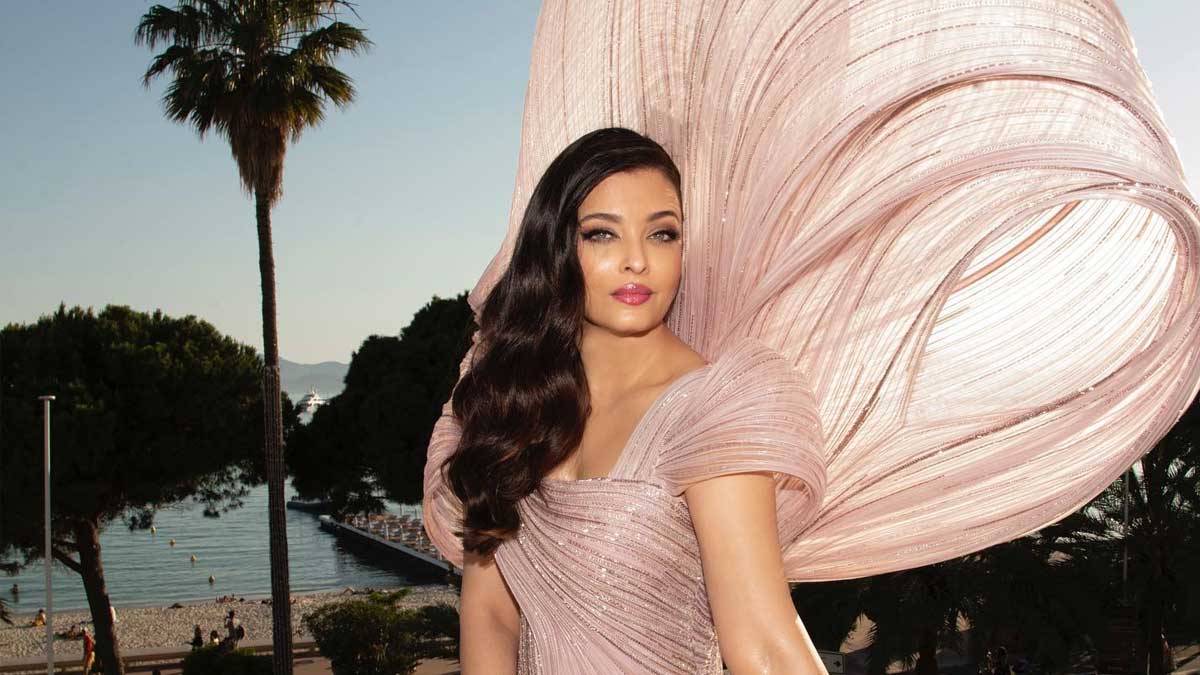 As fascinating as her dress looked on the red carpet, there is no doubt, that the Venus Sculpture was indeed made for her. She pulled off her extravagant baby-pink dress with a subtle but pinkish-toned makeup which let the dress outshine.
Going in with a pink-toned smokey eye, you can find her acing the winged eyeliner which gave her eyes the most beautiful shape, after all, she has a great grey-green colour eye tone to add to that!
The finish to her base was dewy, giving her the freshness of the festival as she went in with a golden chromed highlighter that made the high points of her face pop! The actress kept her eyebrows well-groomed while her lips were shining to the moon and back! The lipstick Aishwarya Rai went for was a tone of blush pink, adding a layer of gloss on top to accentuate her pouty lips.
We couldn't help but also notice the shade on her nail beds, as they were the same colour as the Venus Sculpture dress by the famous Indian designer, Gaurav Gupta. She kept her hair as fresh as ever, with a casual blow dry, which gave her an elegant look altogether.
Regardless of the glam, the queen bee received a bunch of criticism for her looks as it appeared to have been a botox look in the eyes of the netizens. The backlash never pulled her down before, and neither did it at the film festival!
Nevertheless, Aishwarya Rai Bachchan was definitely the showstopper! There are a bunch of tips hidden in there for you to grasp. If there's something more you're looking for, connect with us over our official Instagram page and drop in a comment. Stay tuned to HerZindagi for more tips and tricks for a charming yet glam look for your next event!