You might be wondering why I need ceramides that are naturally present in your skin? Well, the answer is simple. Although human skin is naturally made up of ceramides, these fatty acids are lost over time. This can result in dull, dry skin. You may be able to minimize these effects by supplementing your skin with extra ceramide. Here are seven skincare products containing ceramide, which will help you have luscious and hydrated skin.
The Moms Co. Natural Ceramide Face Serum
The Moms Co. Natural Ceramide Face Serum helps restore the ceramide count in the skin, thereby helping rebuild the damaged skin barrier and accelerate repair. It retains moisture and blocks environmental damage. Enriched with rice water, tocopherol and aloe vera, it improves skin elasticity, repairs skin and locks in moisture.
All you need to do is wash your face gently with a cleanser and pat dry. Then take two to three drops of a toner of your choice and apply using a cotton pad. Finally, apply the face serum by gently massaging it on your skin and leave it on.
Don't miss: 6 Moisturisers For Dry Skin To Keep Your Skin Hydrated This Winter
Minimalist 0.3% Ceramide Barrier Repair Moisturizing Cream
Minimalist strives to create clean beauty products that are free from toxins. This moisturising cream can be used everyday to restore and repair skin's natural barrier and prevent water loss. It is a lightweight formula that is suitable for oily and combination skin. It contains 0.3% active concentration of ceramide along with ursolic acid for repairing damaged skin barrier. Moreover, it is free of fragrance, parabens, oil and silicone.
Re'equil Ceramide & Hyaluronic Acid Moisturiser
Skin maintains its moisture through a set of naturally present elements, often referred together as NMF (Natural Moisturizing Factors).
Formulated for dry skin, Re'equil Ceramide & Hyaluronic Moisturiser is enriched with ingredients that act as supplements to the impaired NMF elements. Ceramide III strengthens the skin's natural lipid barrier, whereas hyaluronic acid acts as a moisture magnet and prevents Transepidermal water loss. The mango butter's emollient action helps boost skin's defense mechanism, while providing relief from itching and inflammation. Regular usage of the moisturiser maintains proper skin hydration, while creating a protective barrier over dry skin.
The Face Shop Rice & Ceramide Moisturizing Cream
The Face Shop is a leading Korean skincare brand. They believe in the concept of 'science meets beauty'. This cream is highly moisturizing and enriched with rice extracts, rice bran oil, ceramide and lecithin. Its creamy texture provides long-lasting smooth absorption without stickiness. It quickly absorbs and penetrates in the deepest layer of the skin. It is formulated to work on dry skin.
Don't miss: 5 Beauty Benefits Of Using Coconut Water
Dot & Key Night Reset Retinol + Ceramide Cream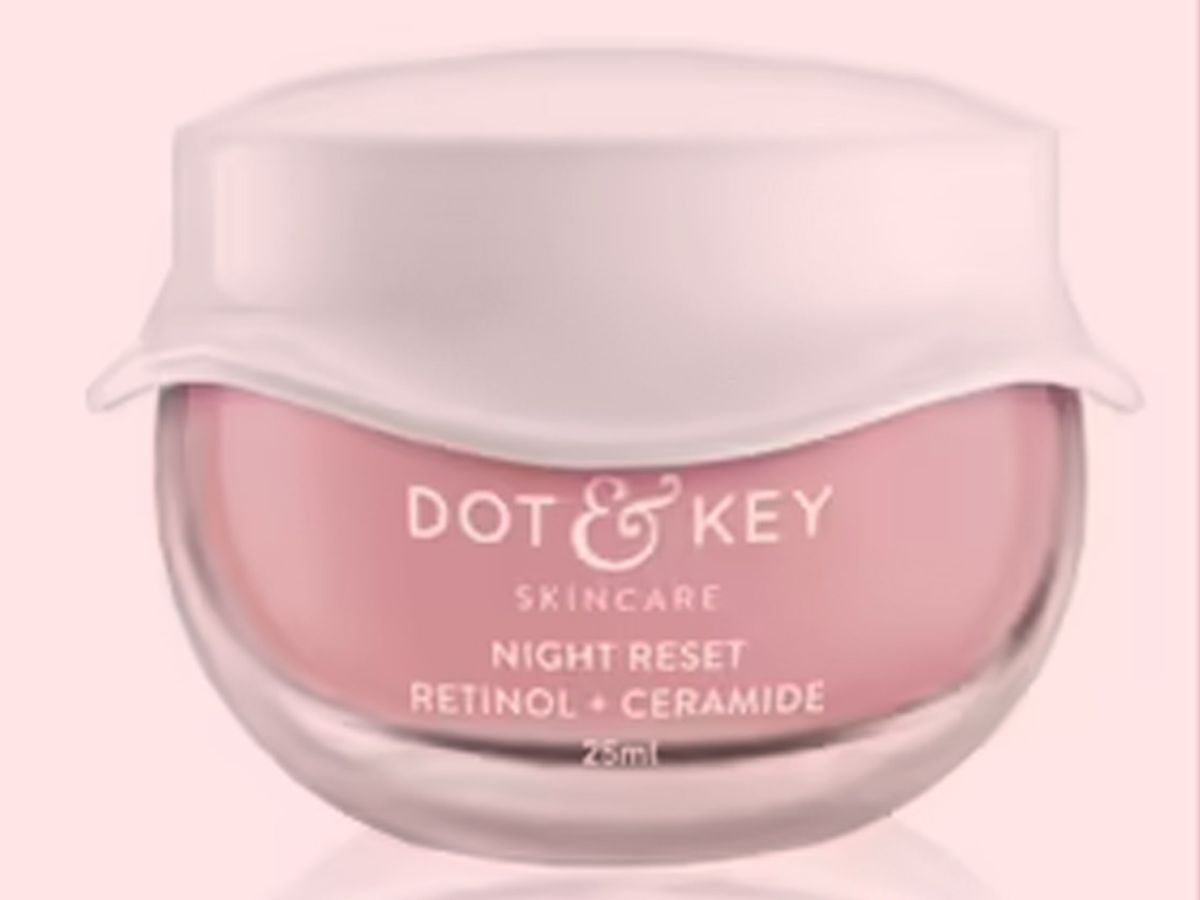 This overnight treatment cream by Dot & Key will smoothen and create a firm skin barrier. Its special formula helps in restoring collagen in the skin. The retinol helps in reducing fine lines and wrinkles. The ceramides strengthen the skin's barrier and nourish the skin, and the hibiscus concentration leaves a strong youthful glow. It also contains sea buckthorn berry, evening primrose oil, marula oil and hyaluronic acid. However, consult with your dermatologist before starting any retinoid product as it is a potent ingredient. Be especially careful to not apply it near the eye area.
Did you like this article ?