India is the most diverse country around the world. There are different languages, delicacies, music, and style of draping sarees. From Kashmir to Kanyakumari, every Indian woman loves wearing it. But every state has its own style. Learn a few different styles so that you can stand out in simple yet graceful sarees.
1Athpourey Shari From Bengal
amazonaws.com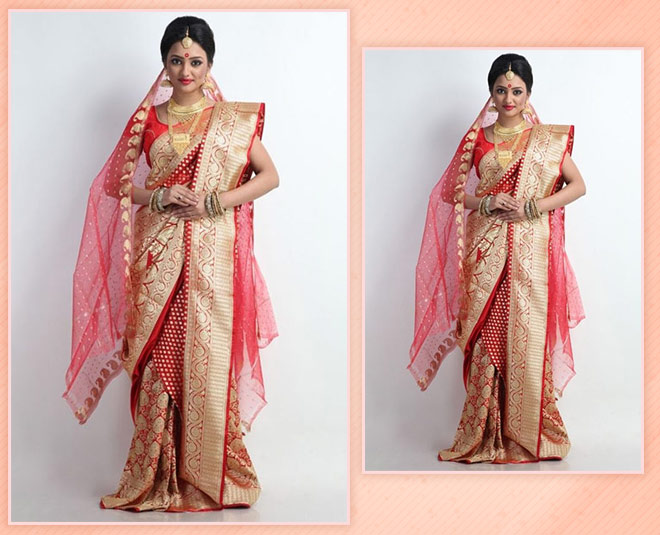 A well known saree draping style, Bengali style has a box pleat at the front. The pallu comes from back to the front on both sides. Traditionally a bunch of keys was attached to the pallu thrown over the right shoulder. This signified the most important woman in the household as it is a great matter of pride to be given the reigns of the entire house.
2Nivi Drape From Andhra Pradesh
amazonaws.com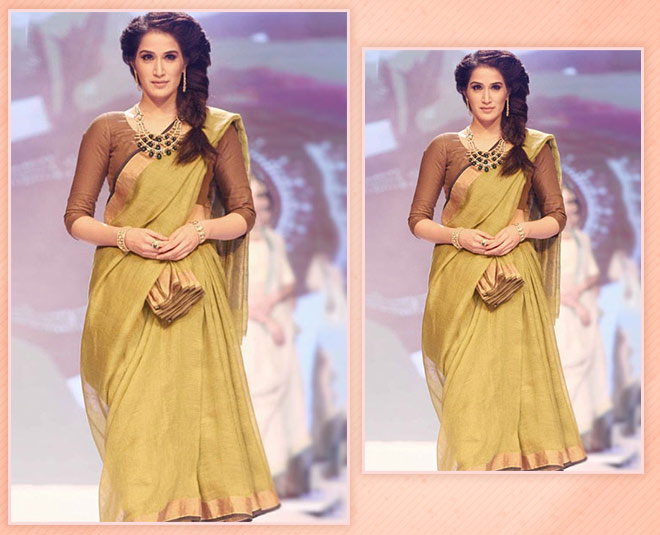 This style was mostly worn by the aristocrats. Though not very work friendly, this style accentuates a woman's curves in the best way and looks extremely regal. Most modern day saree styles are derivatives of the Nivi style.
3Mekhela Chador From Assam
amazonaws.com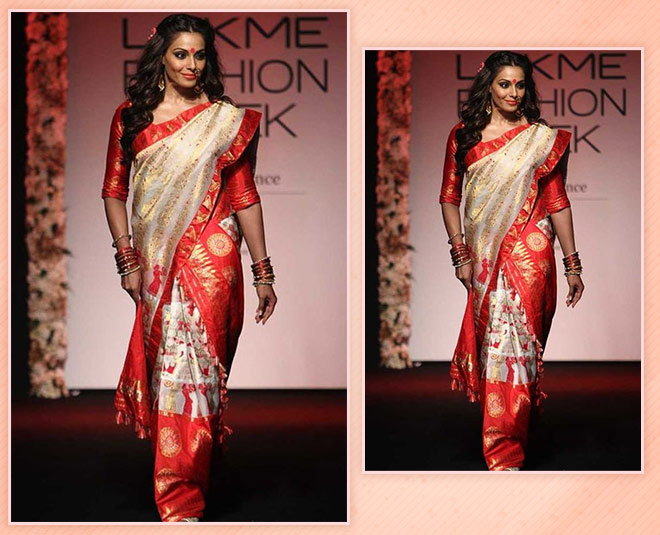 One of the most elegant ways to wear an Assam handloom saree, the mekhela chador is worn by the petite ladies of Assam. It comes in two main pieces — the bottom is worn like a sarong with pleats in the front, and one end of the upper garment is tucked to the left side of the waist in a triangle, while the other end is thrown over the shoulder like a shawl.
4Nauvari Saree From Maharashtra
craftsvilla.om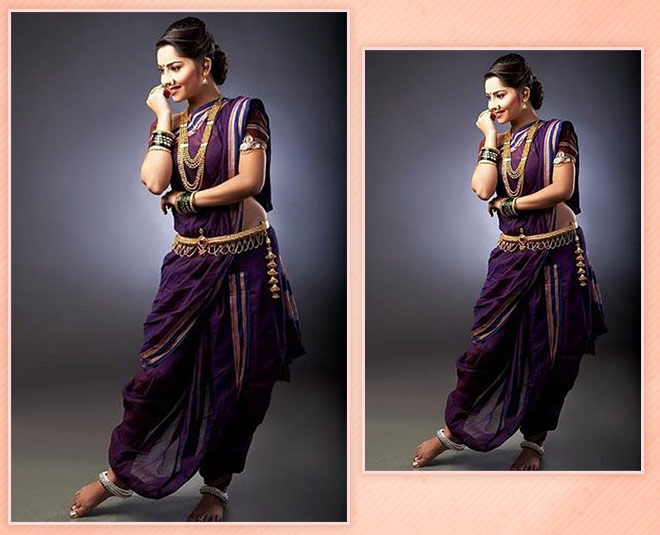 The Nauvari or the original nine-yard saree is distinguished by its unusual draping pattern which necessitates it being worn around the legs like a dhoti, while the upper part is worn like a normal saree. One of the best examples of the nauvari saree is demonstrated by lavani folk dancers. It permits easy movement of the legs accentuating every move of the wearer elegantly.
5Mohiniattam From Kerala
craftsvilla.com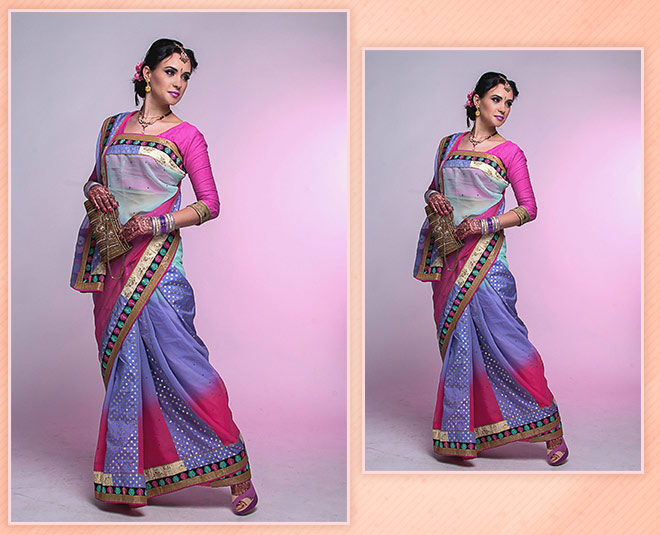 This drape is primarily worn by the Golla (shepherd) and the Gudati Kapulu (agriculturist) communities of Narasannapalle, a village in the Kadapa district of Andhra Pradesh. Though the drape begins like a normal nivi drape, once the pleats are made, they are twisted around the body and tucked at the waist from the other end instead of the front. The pleats are rolled outwards and secured by wrapping them over with the innermost layer. The lower borders are picked then at the two extremes and brought to the waist at the back from either side to be tucked in. This requires a material like silk which can hold the shape for long hours.