Leather is skin and skin needs care. It does not need a lot of work, just some timely care and cleaning to keep your leather shoes looking new just like the day when you laid your eyes on them! Whether they are a designer pair of leather stilettos, comfortable leather ballerinas to get you through the day or a pair of sturdy and stylish leather boots that you flaunt every winter, all of your leather shoes will thank you if you maintain them the right way with these tips.
Steps To Clean And Condition Leather Shoes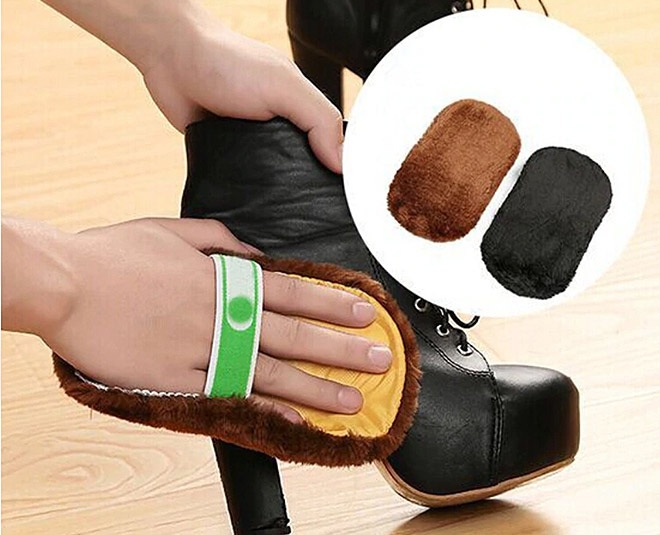 Image Courtesy: www.aliexpress.com

Remove the dirt on your leather shoes with a nylon medium-bristle brush
Then take a capful of delicate liquid laundry detergent like Eeze or Genteel and dilute it in a bowl of warm water and clean your leather shoes or leather boots with it.
If the leather on your shoes looks ashy or dry, it is time to apply a conditioner.
When the shoes are completely dry, rub in some leather conditioner with a clean cloth.
When the conditioner dries up, buff the shoes lightly with a horsehair shine brush.
How often should you do this? At least once a month.
Don't Miss This: Shoe Bite Problem? Try These Home Remedies That Provide Instant Pain Relief
Tips To Help You Maintain Your Leather Shoes
Image Courtesy: www.amazon.com
Replace the sole of your leather shoes if they have worn down or you can feel the hard stuff below it. Replacing the sole today will save you the cost of buying another good quality pair of leather shoes tomorrow since a torn sole can break down the entire shoe.
If you can't find the shoe polish to match your shoe colour then it is better to choose a neutral colour or choose a lighter shade. Never go for a darker shade.
Image Courtesy: www.berleigh.com
If you don't have a shoe tree to maintain the shape of your leather shoes just scrunch up some paper or tissue and stuff it inside.
To get rid of light scuff marks, gently wipe the leather shoes or leather sandals with a slightly damp cloth. Now let it dry and apply polish followed by buffing. Apply some more polish if the scuffing is severe.
Spending a good amount of money on beautiful leather shoes in justified if you also decide to take care of them the right way. So before you decide to strut with style, give some TLC (that's tender loving care for you!) to your poor leather shoes too.
Looking for fashion tips from celebs, expert ideas on styling or some cool beauty remedies that you can try out? Then stay hooked to HerZindagi and don't forget to share your style tips too in the comments!