No matter how much we love skirts and denim, there is a special corner in our hearts for saree. The traditional garment is comfortable and makes us look stunning. If you want to add some modern vibe to it, pair it with a belt. Here are ten ways you can exude glamour by wearing a saree with a belt.
1A Bold Buckle Look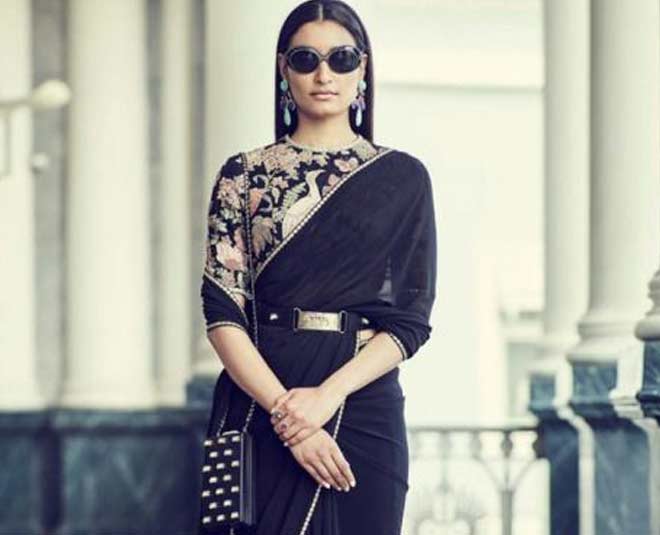 Create a monotone look and let the statement buckle do the talking. Let the pallu fall to create a chic look, which will also make your waist look tinier.
2A Statement Belt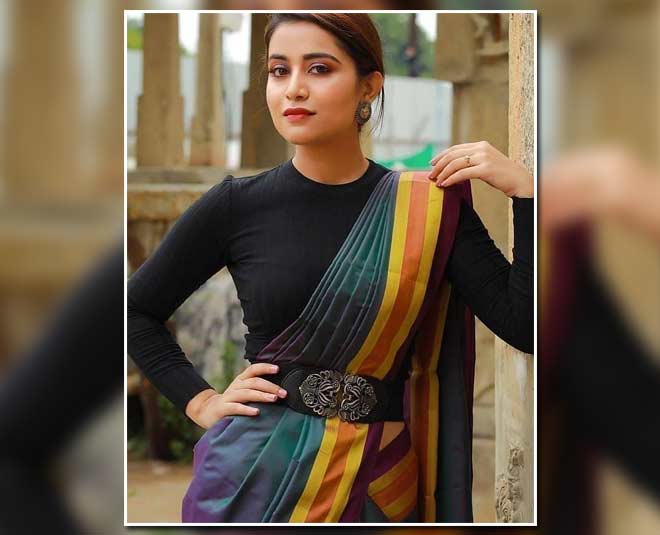 If you have a broad belt that you don't wear anymore, use the same to create this gorgeous look. Pair it with a multi-colour saree and you will be turning heads.
3The Gold Party Look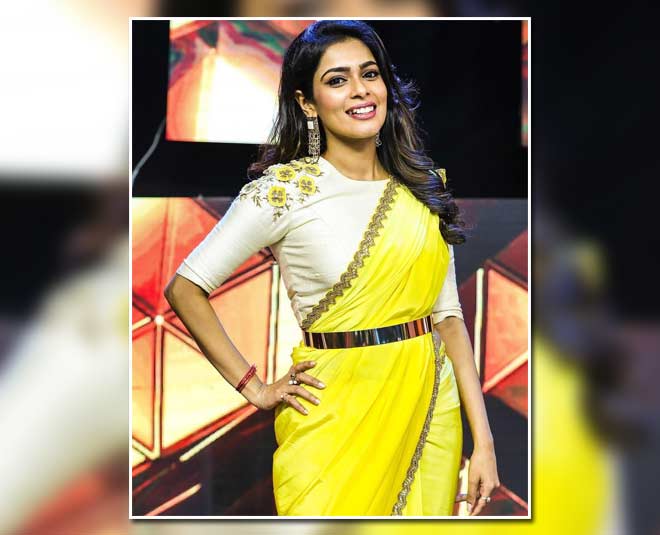 From Katrina Kaif to Kareena Kapoor, we have celebs and fashionistas carry this look. Invest in a sleek gold belt and club it with a simple saree. This will give a minimalistic high-fashion look.
4The Peplum Look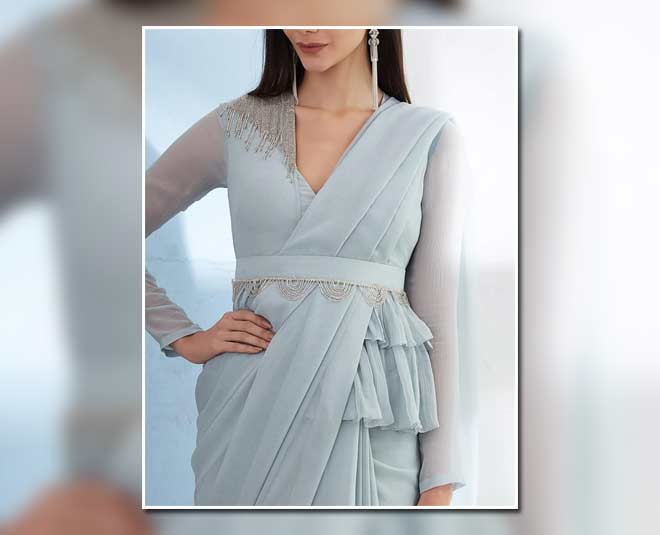 With a matching belt, saree and blouse, you can create this beautiful peplum look. Try this with a ruffle saree make others sit and take notes.
5A Floral Belt
If you have a simple floral lace at home, put that piece to work. Tie it around your waist and pin it at the back like a belt to create this look.
6Monotone Look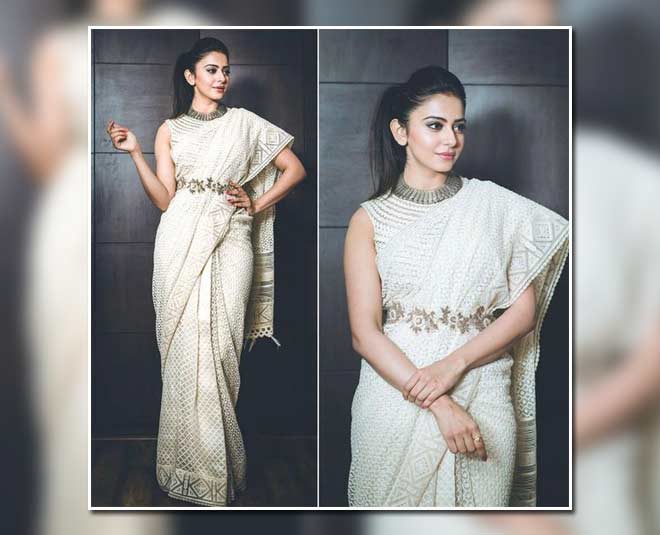 The trend of monotone is here to stay for all the right reasons! Be the head turner by wearing a matching colour belt to complete your Indo-western appearance.
7A Corset Belt
Corset belts are love! They can make you look in shape in no time. Use a printed corset belt to complete your desi look with a twist.
8A High-Fashion White Belt
White is a versatile colour that can be clubbed with anything and everything. If you are wearing a printed saree, go on and wear it with a high-fashion belt.
9The Greek Goddess Look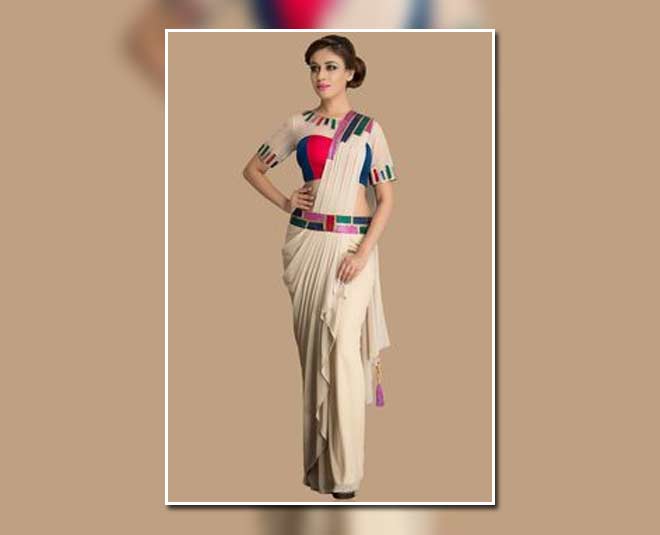 Want to stand out in a party? We say you reach out for a simple saree with multi-hue prints. Pair the same with a similar pattern belt. There is no way you won't make others green with envy!
10A Solid-Shade Belt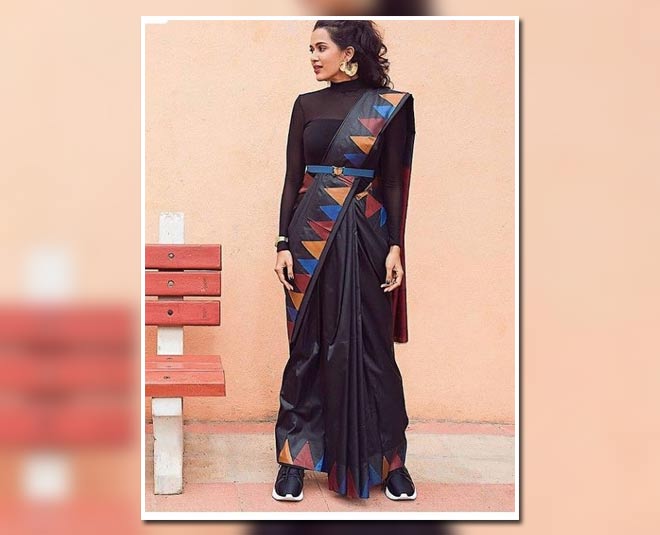 If you feel like adding a little more drama to your boring look, add a solid shade belt. This is a simple way to elevate a look in a jiffy.