On our desi girl's Birthday, let's take a moment to admire our very own Priyanka Chopra Jonas' wardrobe and take some inspiration.
1Just Chill!
Priyanka is hot and this white swimsuit is proof! The actress shared this pic on her Insta saying: "Best use of a vacation. The hubby taking pictures."
2In A Tarun Tahiliani Skirt
Priyanka is wearing a Tarun Tahiliani skirt and underskirt, Chanel necklace, Sanjay Kasliwal ring in Manolo Blahnik heels. This was for a magazine cover shoot.
3Cannes
She looked so sexy in this outfit and we all know that it trended like no one's business! Very few can carry off this kind of a backless outfit and who else but Peecee!
4Night Rider
She looked super hot at this outing this really hot black dress.
5Blue & Elegant
Another one at the Cannes, Priyanka was in the French city to promote the documentary film "5B", which was about the AIDS epidemic in San Francisco. She looked gorgeous in this satin blue dress with a white belt and hat.
6Priyanka In A Roberto Cavalli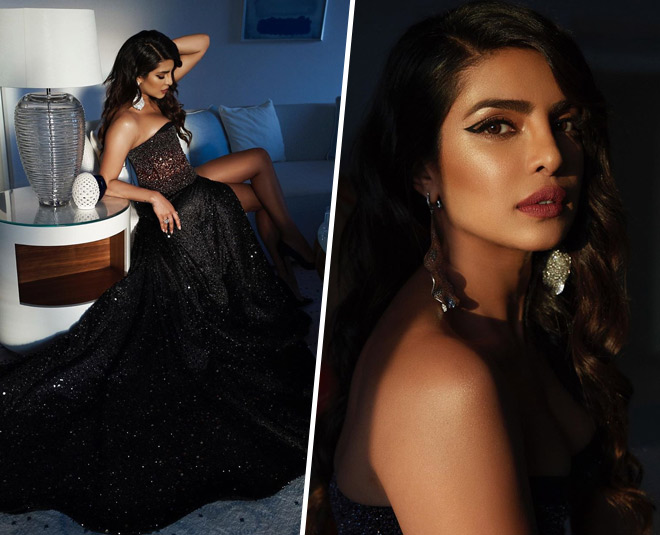 This was again at the Cannes where she stepped out during the Rocketman premiere red carpet, wearing a stunning Roberto Cavalli dress with Chopard jewels.
7Controversy At MET Gala
This was the most controversial in India as not many understand the concept of the Met Gala. It was all about "Camp: Notes on Fashion" in 2019. The camp here meant exaggerated fashion. The exhibit was inspired by Susan Sontag's 1964 essay which defined camp as "love of the unnatural: of artifice and exaggeration". This is why her look was so otherworldly. However, some Indians being how we are... out of the box is clearly not our forte.
8Pencil Skirt It Is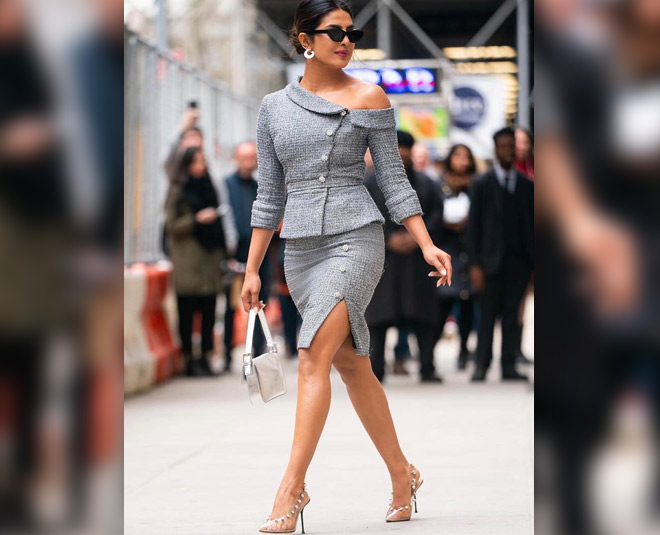 With that figure, the woman wears whatever, she will always be a stunner!
9Painting The Town Red
Priyanka wore this for a photo shoot for a magazine and posted on her Insta: "When in doubt.. make it red.." and we can't disagree.
10Casual & Chic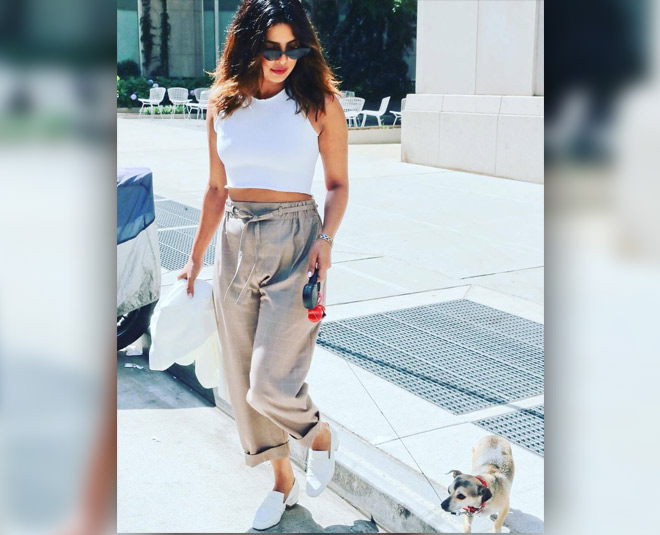 This is my fav simply because it is just so casual and she looks like the girl next door. Such a relatable outfit!