MAALIN: Oceedee's Conscious Collection In Collaboration With Doodlage
Here is all you need to know about 'Maalin', Oceedee's Conscious Collection In Collaboration With Doodlage
Oceedee has collaborated with Doodlage to design a conscious collection, "Maalin". Maalin is a handcrafted collection, developed by upcycling leather offcuts, hence, reducing the contribution to the landfills.
"The seed for this collection was sown with our Offcut Project, where we took a breather to analyze and understand the waste produced during the production process of footwear. Our products are handcrafted, hence we have finer control of waste minimisation. However, we still discovered that 15% to 20% goes to waste during the production of one batch of shoes. This was the realisation that made us think of creative ways to upcycle this waste", Neha Kumthekar, co-founder of OCEEDEE.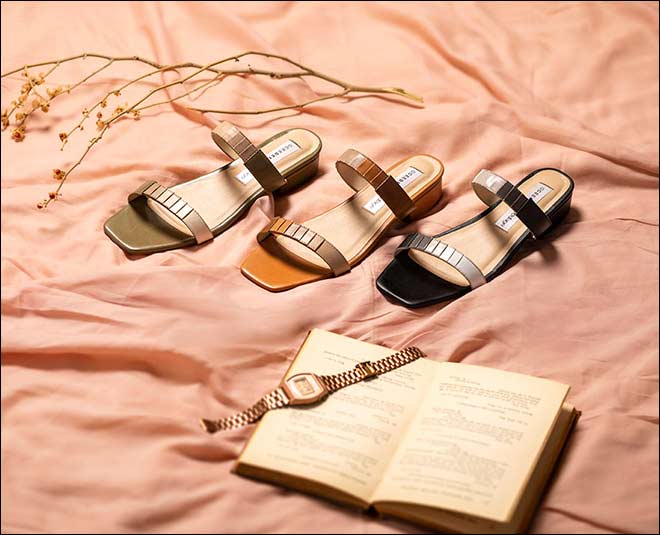 Doodlage has been known for making chic clothes using sustainable techniques. Using the values of upcycling of Doodlage with sophisticated shoe designs of Oceedee, Maalin was born. Using the USP of Doodlage of Patchwork with a modern twist, the designs of the collection drew inspiration from Charbagh, a highly geometrical scheme of landscaping, where a four-part garden is stitched into one. Aping this concept with the thought of upcycling the offcuts, Oceedee explored the technique of patchwork pleating, which is fittingly grafted into the collection.
Each piece echoes the soothing yet bold aura of five conscious Maalins - Kriti Tula (founder of Doodlage), Kamna Tripathy (founder of Noupelle Studio), Sanjana Rishi (founder of Nindia Loungewear), Sanjeeta Bhattacharya (Actress), and Niharika Jain (Lifestyle Consultant). The edit is a capsule of five timeless designs which is a testament to the journey of our Maalins and celebrates the bold steps they have taken to sow the seeds of a better tomorrow!
Neha Kumthekar adds, "With this collection, we at Oceedee are moving towards #cultivatingconsciousness one step at a time." She further added that "Maalin is focused on a conscious woman who cares and has culled ideas of change and sustainability, by cultivating conscious homes and businesses."
OCEEDEE is a modern Indian shoe brand delivering exquisite and contemporary silhouettes with a strong design DNA, craftsmanship, and a unique ability to 'customize for comfort'. Rooted in the realms of handicraft, we take pride in bringing designs befitting the feet of the modern Indian woman. An experience of a constant sense of innovation, impeccable level of quality, and a shared passion for beautiful, handmade shoes, defines OCEEDEE.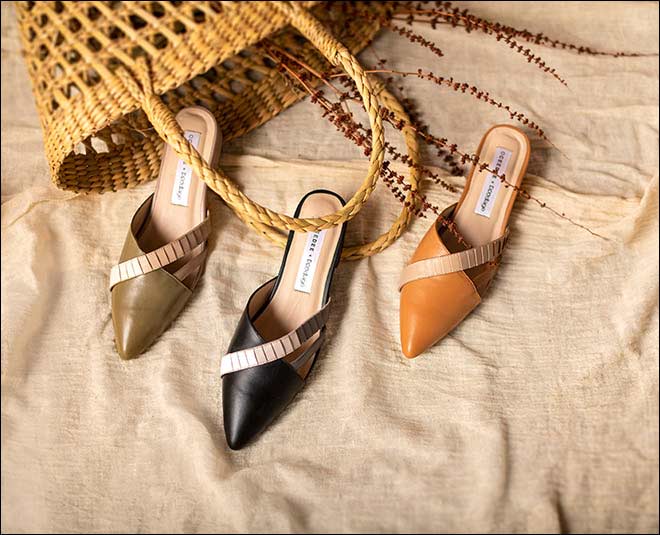 We have had the opportunity to collaborate with international and Indian designers for Haute Couture Week- Paris, New York Fashion Week, and India Couture Week. Our most successful collaborations with Rahul Mishra have been showcased at Paris Fashion Week on several occasions. To polish the glam quotient of OCEEDEE for our Valentine's edit last year we also collaborated with Swarovski India.
Handcrafting exquisite forms with function since 2015!