The face on many Indian as well as International magazine covers, Elisabeth Marie Haydon who is popularly known as Lisa, is celebrating her birthday today and we would like to take this opportunity to take a bow and admire her beach looks. She is a water baby, clearly! Most of her social media account is full of pics featuring her, with her son, with her son and husband Dino Lalvani and most are on the beach. She is so comfortable in those two pieces and one piece sets that we get inspiration to work out more and more to attain that figure like hers. Let's take a look at her beachwear wardrobe.
1Low Back One Piece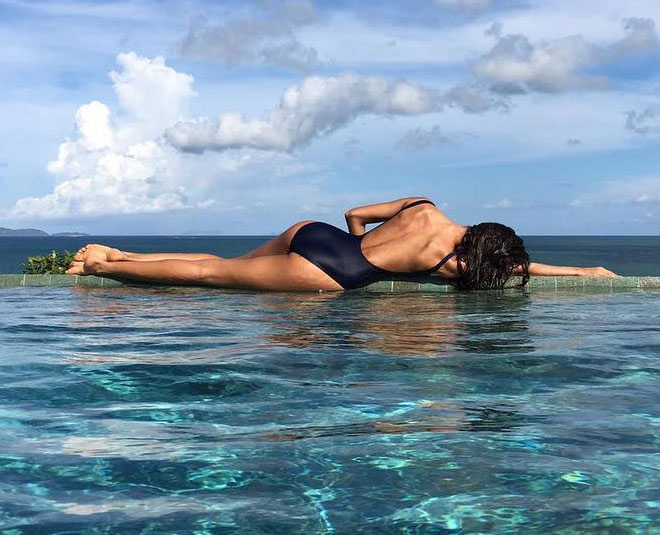 Super hot in this pic where her costume has a low back, Lisa shared this pic with the caption "Previously on Lost".
2White One Piece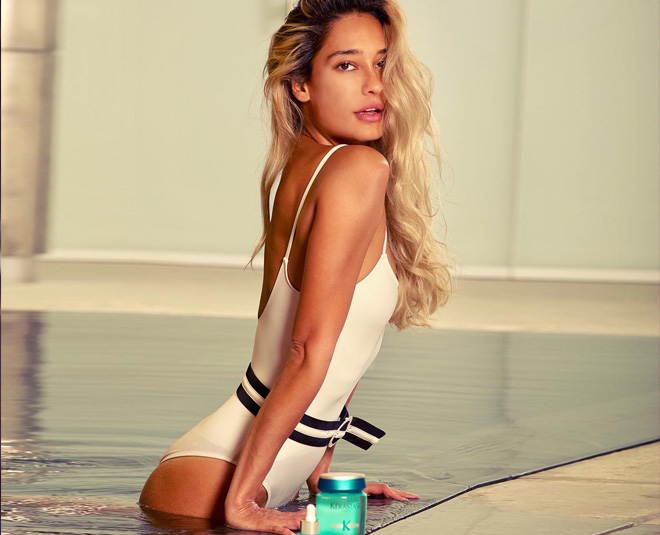 She looks amazing in this white one-piece and golden hair. It was for a photo shoot but she looks so hot!
3Two Piece In Apricot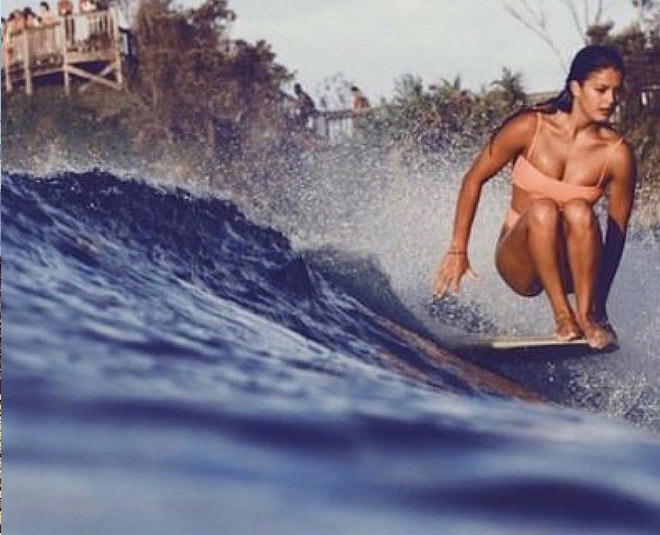 This two piece of hers in apricot shade looks sizzling hot especially when she is skateboarding on those blue waves.
4Pregnant But Confident!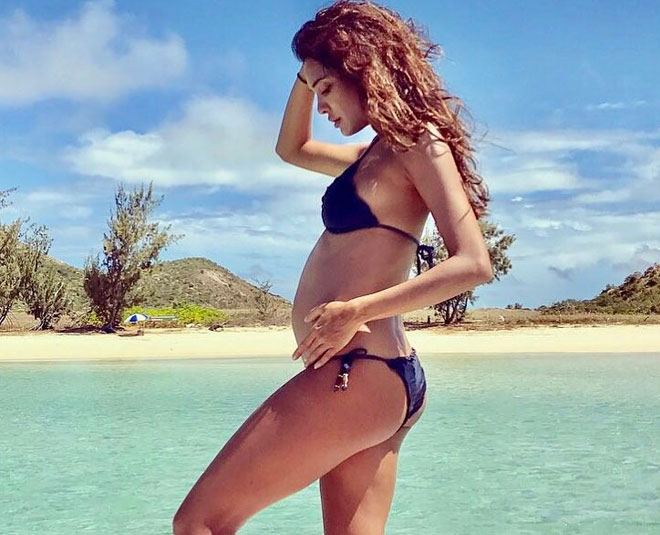 She looks so nice in this dark blue two-piece even when she is pregnant.
5Lisa In Black One Piece
This one is clearly a photo shoot but she looks sizzling hot in a black one piece with a belt.
6Swimsuit With A Typo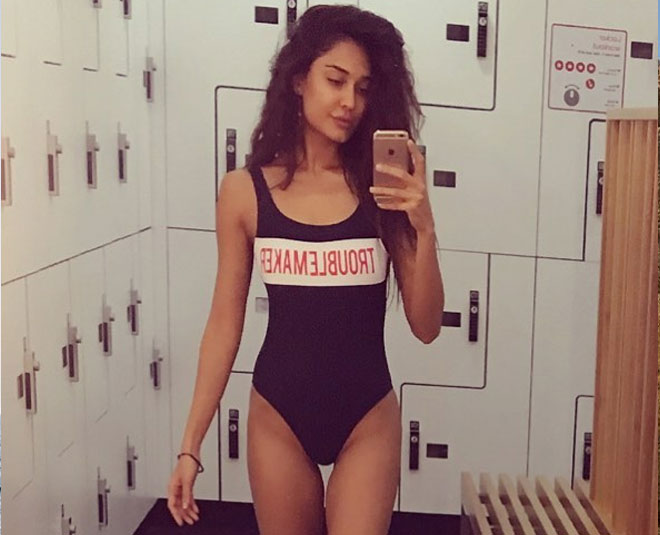 Lisa Haydon is a troublemaker! Proves her hot swimsuit!
7Lisa In Polka Dots
Who else can carry this hot red polka dotted bikini?
8While She Feeds An Elephant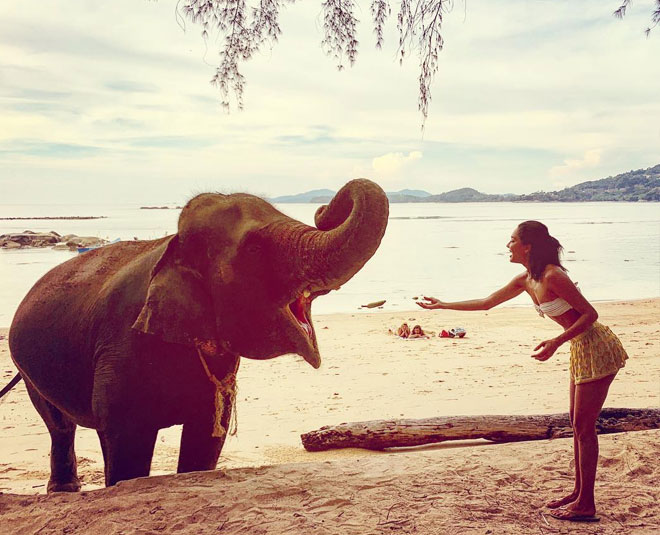 She looks super cute in this beachwear while feeding bananas to an elephant.
9Swimsuit With Cut Outs
Only someone like Lisa Haydon can flaunt a swimsuit with cut outs!
10Bikini In Blue
Damn that blue water and Lisa In a bikini! What a combination!
11Orange Peach One Piece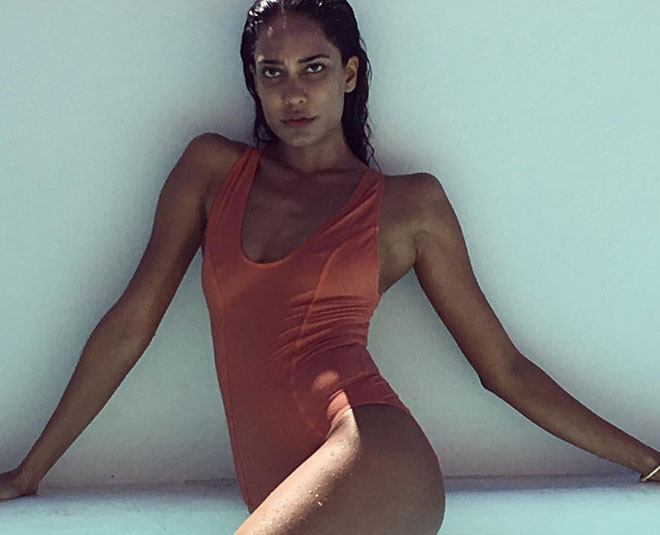 This one is simple but Lisa looks amazing in everything! Even in this peach-orange one piece swimming costume!
12Sheer Swimsuit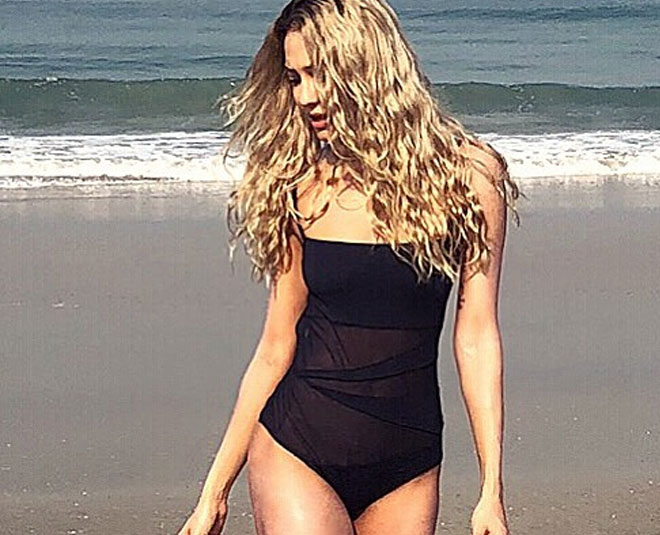 With those golden locks and a sheer black swimsuit, she looks stunning!
13Stripes & Bikini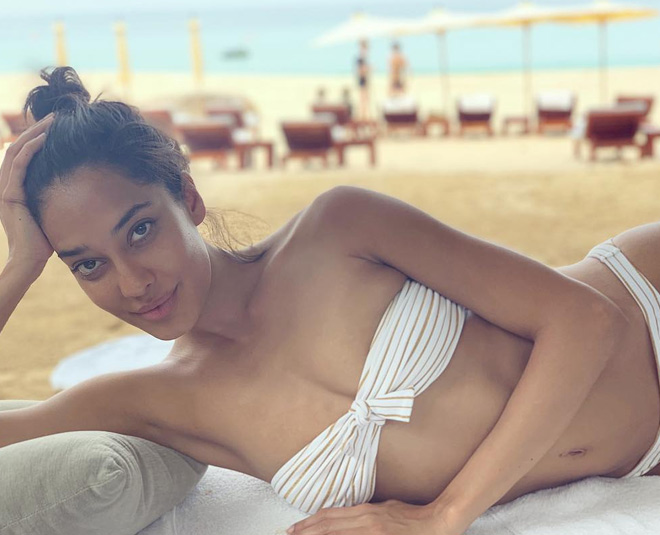 This chilled out pic in which the "Queen" actress is flaunting a white striped bikini is hot!
14Emerald It Is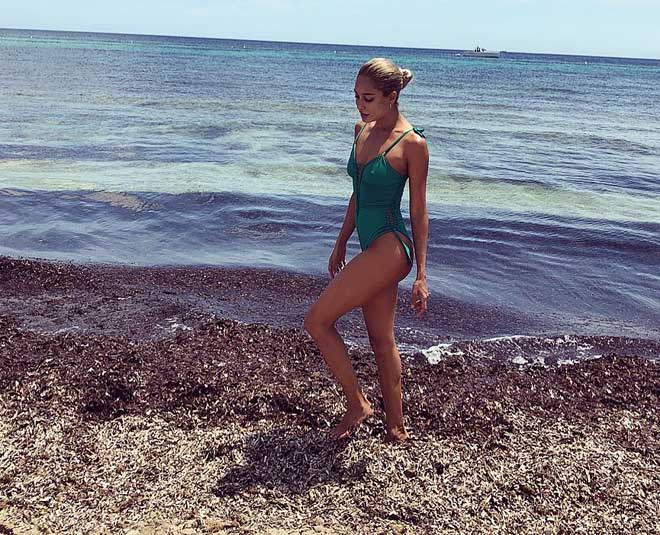 This one is my favourite! She looks amazing in this emerald green swimsuit!
15White It Is!
No words for this one! She looks like an out-and-out water baby!