A bride not only wants to look amazing on her wedding day but also during the pre-wedding ceremonies. This includes deciding on what to wear on occasions like haldi and mehndi.
While the colour and design or the dresses remain the major part of the discussion, the floral ornaments along with it also help to elevate the look of the bride-to-be. If you are looking for some fabulous tiara options for your pre-wedding ceremonies, check out these trending options!
1Jhoomar-Style Floral Maang Tikka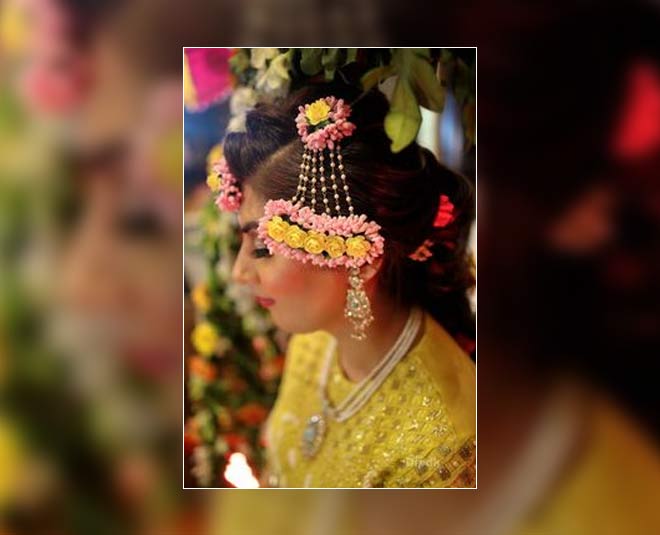 If you are looking for something that has a more traditional touch to it, this jhoomar-style piece is probably what you might fall for. Made using simple yellow and pink flowers, this is ideal for a haldi ceremony.
2Pink Rose Tiara
Let your tiara translate the love for roses you have. This elegant pink rose tiara will add more grace to your mehndi or haldi look.
3Regal Flower Maang Tikka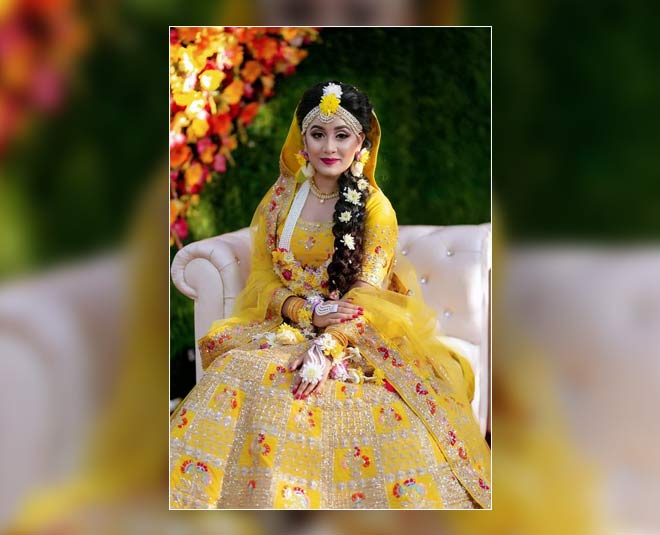 Not a huge fan of tiaras, but want something that is simple but regal? Try this gorgeous set, made using the most amazing white and yellow flowers.
4Pink-White Regalia
Most people only want to adorn their heads during the pre-wedding ceremonies. But there are others who love to wear matching pieces in their neck, wrist, ears and head. If you're one of those, go with this beautiful pink-white set.
5Dual-Colour Flower Tiara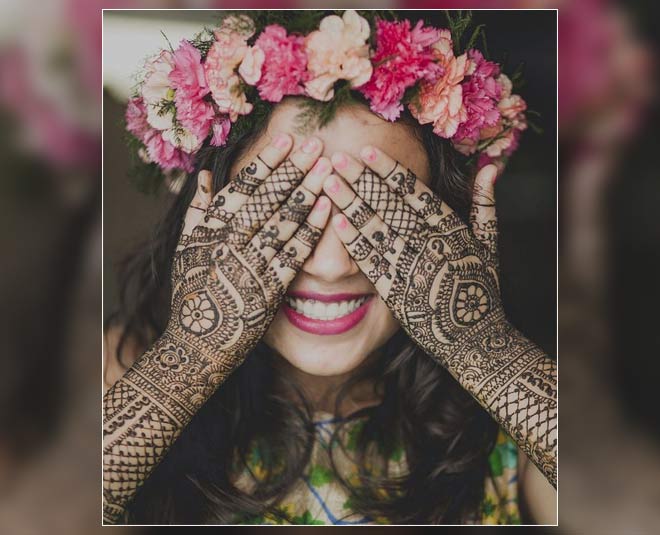 Many girls love pink as it a shade that brings out the best in them. You can pick something like this if you are also a huge pink fan. The dual-shade piece is soft and gorgeous.
6Red Rose Set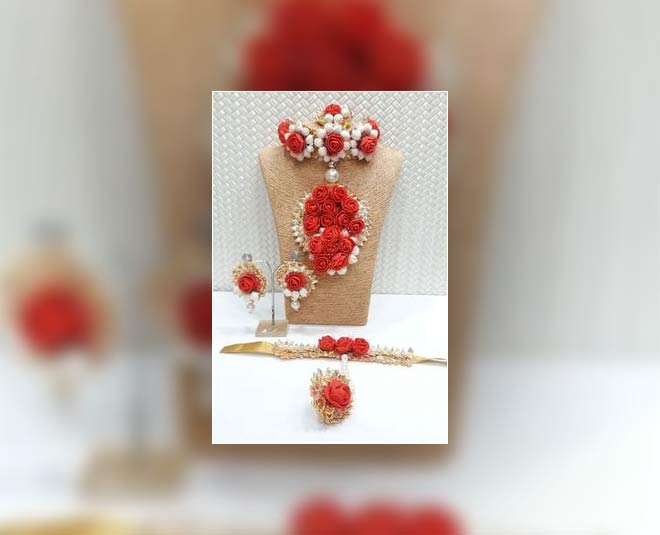 There are many who are allergic or not an ardent fan of flowers. They can go with sets that are made using silk or satin fabric. This red rose set is also made using a cloth and will look great for haldi or mehndi.
7Elegant Yellow Tiara Set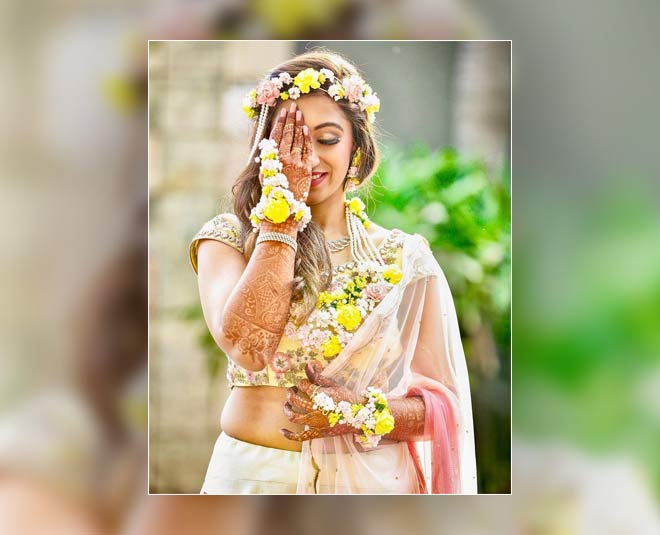 If you are going for a bolder look for your wedding day, but want to keep it simple and elegant for haldi or mehndi, try this stunning yellow tiara set. We love the punch of pink and yellow in it.
8Rich-Floral Tiara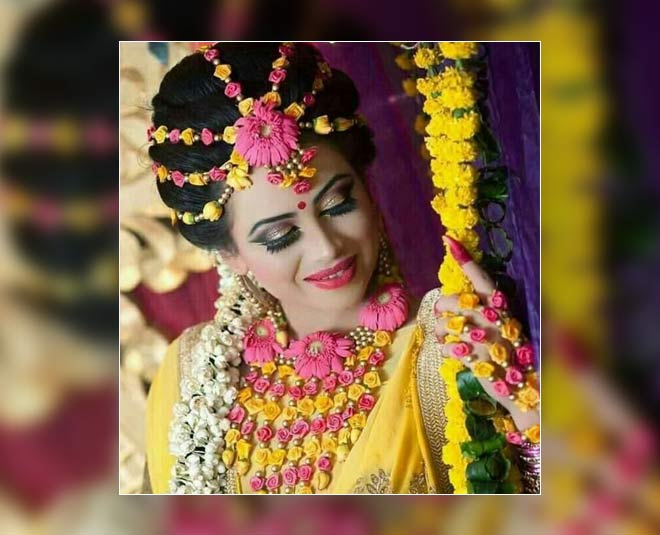 There is nothing like going overboard when it is your wedding. Want to sport something heavy and rich, need not think twice before going for something as fab as this floral tiara.
9Multi-Colour Tiara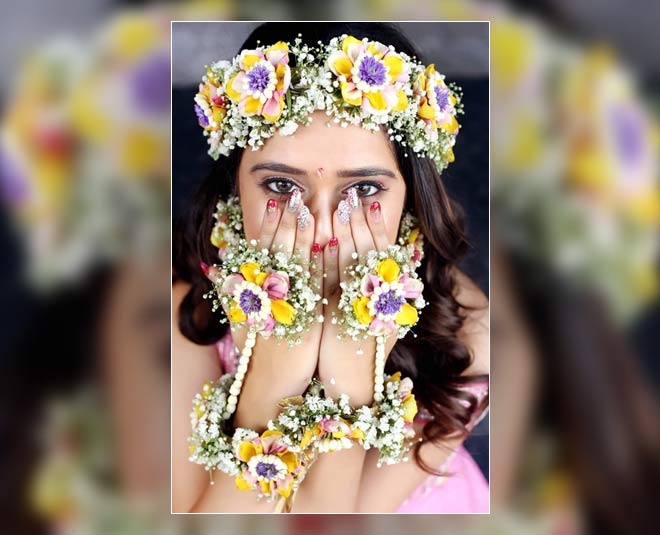 At times we may feel confused about deciding a particular hue. During such scenarios, always go for multi-colour pieces. We are totally in love with this set that has gorgeous purple flowers.
10Graceful Yellow Floral Tiara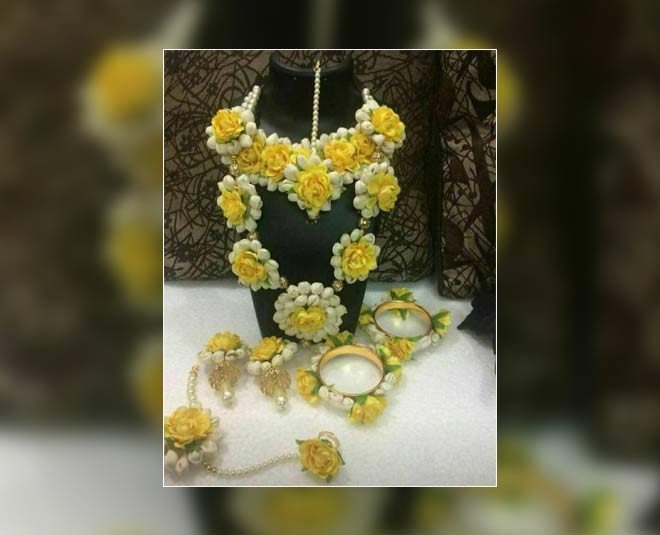 Yellow is considered an auspicious shade in Hindu religion, especially when it comes to the wedding. Want to keep it traditional, we suggest sporting this graceful set.