Besides your clothes, let your nails also do the talking! When it is the festive season, amazing nail art is a must to further enhance the beauty of our complete outlook. Check out these amazing designs that are easy to master and will make you stand out!
1Shine With Silver Feathers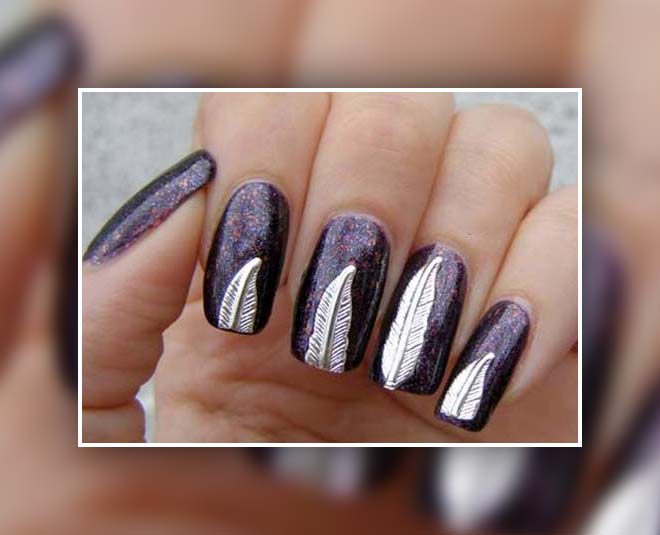 This is simple yet a timeless design, with a dark background and shimmery feather. We love how it has subtle modern look, along with ethnic vibes.
2Ravishing In Red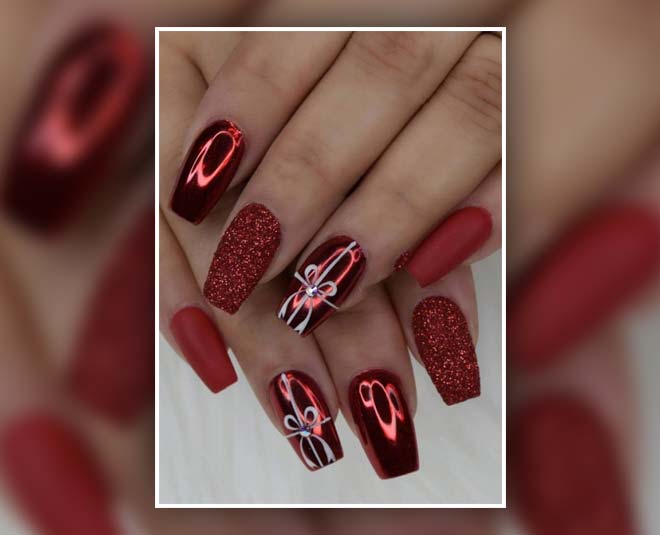 If you are a fan of glitter, but don't want to go overboard with it, this red nail art is perfect for you. It has perfect amount of glamour that is being balanced out by matte and metallic nail paints.
3Rich Aplic Work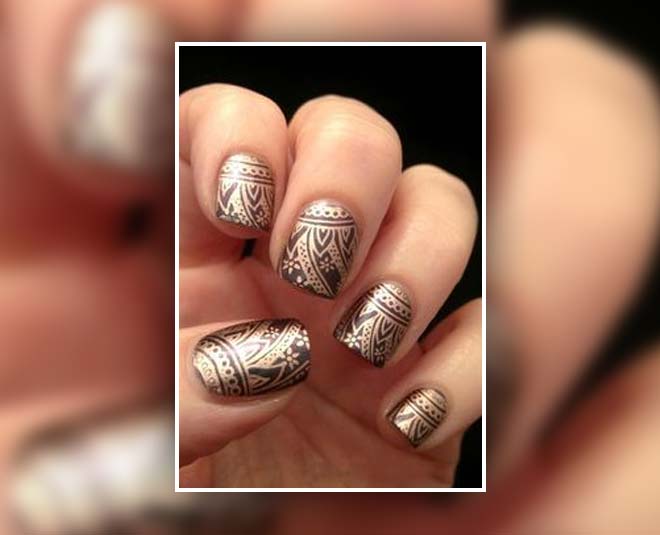 Nothing can beat the beauty of intricate aplic work, no matter it is on your outfit or your nails. If you are going for plain garments this festive season, add wow factor with this beautiful nail art.
4Beautiful Bead Work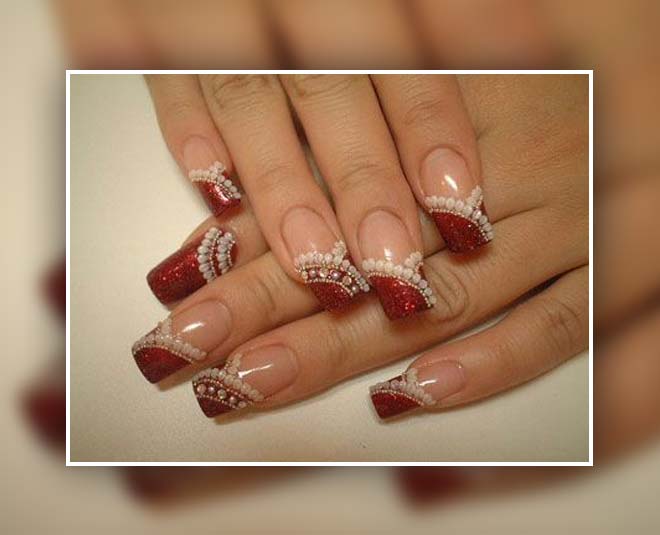 If you can't decide between keeping it low-key and using bring festive colours on your nail, we bring you something that will solve both the purposes. This beautiful bead nail art is just ideal for festivities.
5Heavenly In White
White nails look uber-chic and extremely high-fashion, no matter if you are clubbing it with western wear or ethnic wear. This nail art is simply perfect for those who are a fan of a minimalistic style.
6Graceful In Grey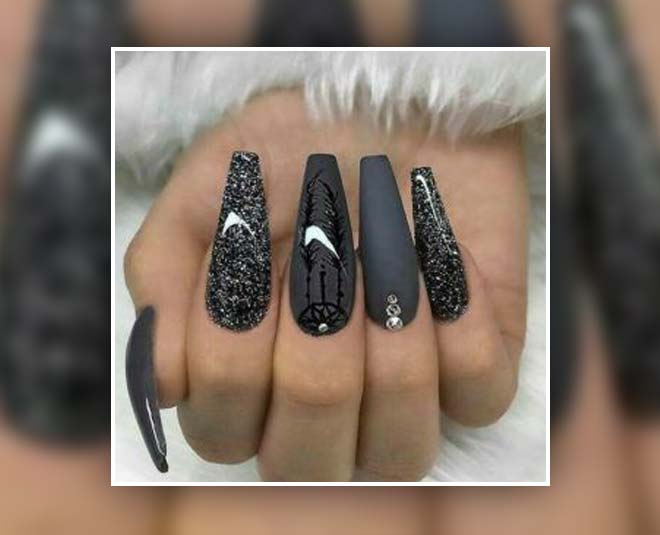 Grey can be regarded as one of the most fashionable colours. Be it a dress, shirt, shoes or nail paint, this colour settles perfectly for every occasion. We love this nail art for it being graceful and fun!
7Divine In Red & Gold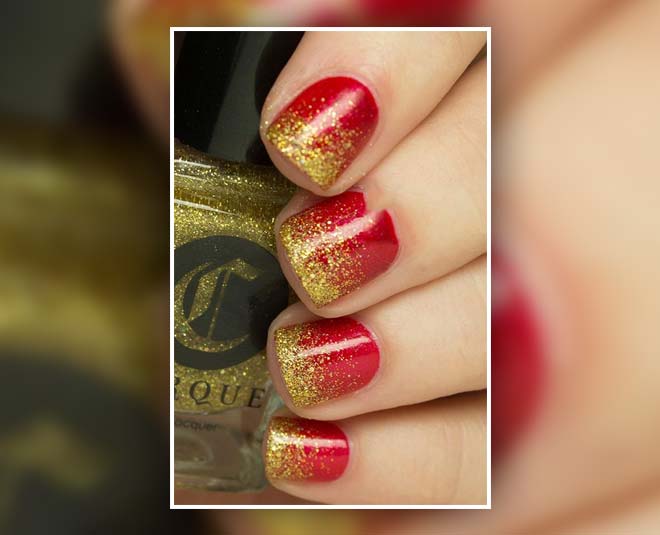 For all those newly wedded brides, we got something for you too. A hint of golds on the ever-beautiful red nail polish, we love everything about this gorgeous nail art.
8The Elegant Purple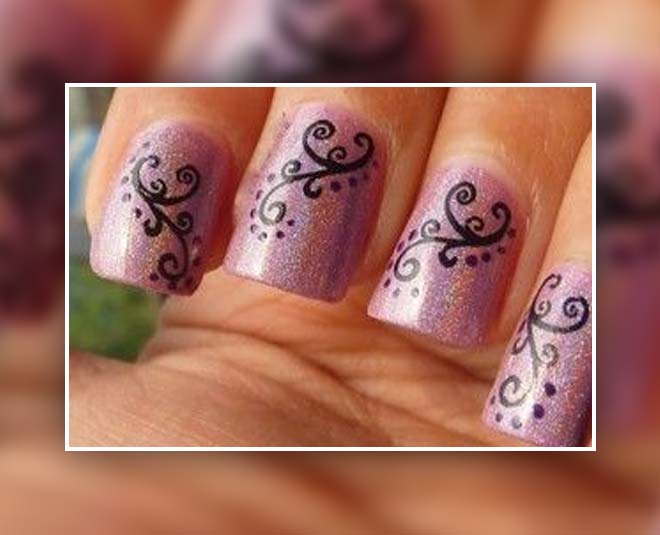 Shades of pink and purple are great for those who want their festive looks to have a feminine touch. While bold is great, celebrations are the time you can experiment. That's why we bring you this lovely purple nail art!
9Charming In Yellow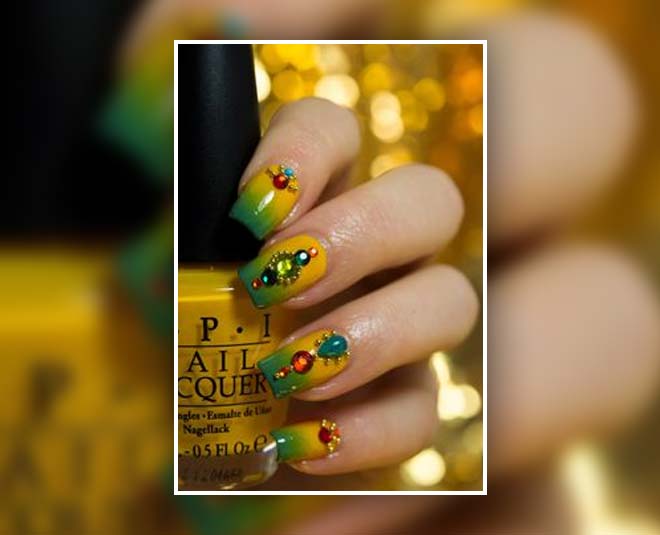 If you want your nails to exude Diwali vibes, need not think twice before going for this classy nail art. You will just need a few stones to achieve this look, with a beautiful yellow-green background.
10Artistic Festive Design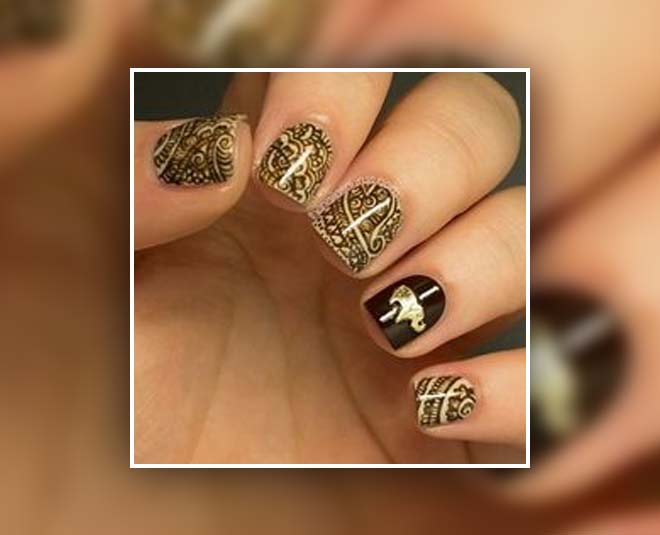 If you have an inclination towards art and design, let other people know your talent this Diwali. Try this stunning nail art that has rich aplic work and let your nails speak for you!