Traditionally, weddings in India takes place after the sun sets. However, there are those, who prefer to have a day wedding. Given the different lighting situation, one also need to pick garments that suit the vibe of the day wedding. If you are a bride-to-be, here are a few great lehenga options for you, for your daytimewedding.
1Embroidered Baby Blue Lehenga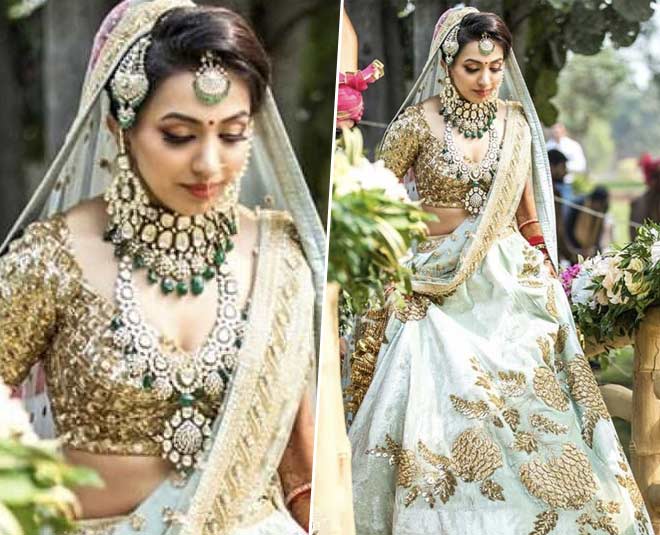 A fan of embroidered pieces, but also want something subtle for your big day? This baby blue lehenga is exactly for you. It is breezy and easy on the eyes.
2Floral Pistachio Green Lehenga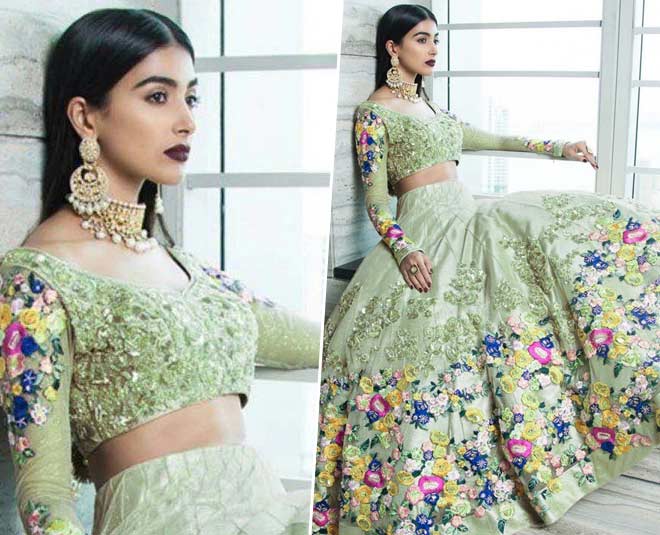 Pooja Hegde is looking drop-dead gorgeous in this floral pistachio green lehenga. While the shade of the couture is classy and minimalistic, the floral patchwork is giving ultimate royal vibes.
3Cantaloupe Orange Bridal Lehenga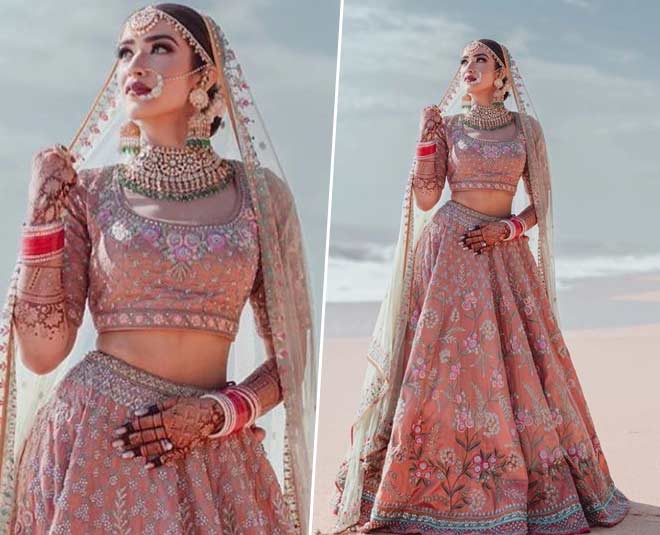 The current season is all about exuding glamour in pastels. If you want to mix traditional and modern shades, reach out for this beautiful cantaloupe orange bridal look.
4White-Gold Bridal Lehenga
When it comes to bridal wear, zari work automatically makes the couture look regal. This white-gold piece will make you look nothing less than a queen on your big day.
5Grey Zardozi Lehenga
Grey is one of Pantone's colour of the year. Hence, there is no way a fashionista bride should miss out on this trend. Club grey with traditional bridal shades to create an amazing day look.
6Multi-Colour Bridal Lehenga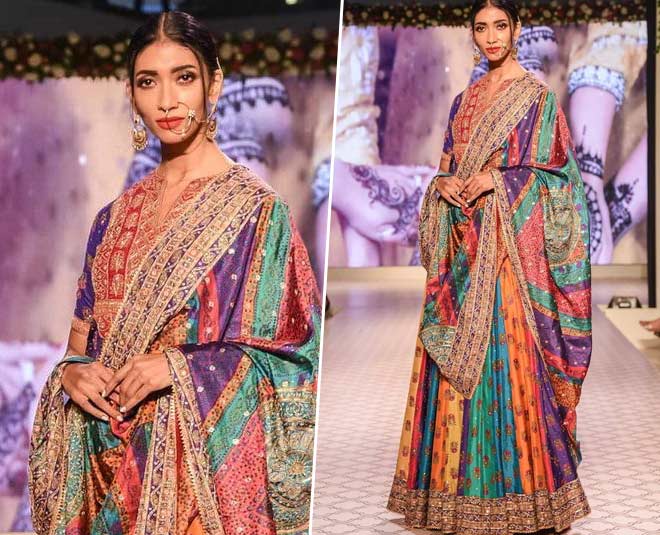 Forget sticking to one shade, and play around with multiple colours. This bridal lehenga has the perfect amount of oomph to make you stand out.
7Multi-Shade Pastel Lehenga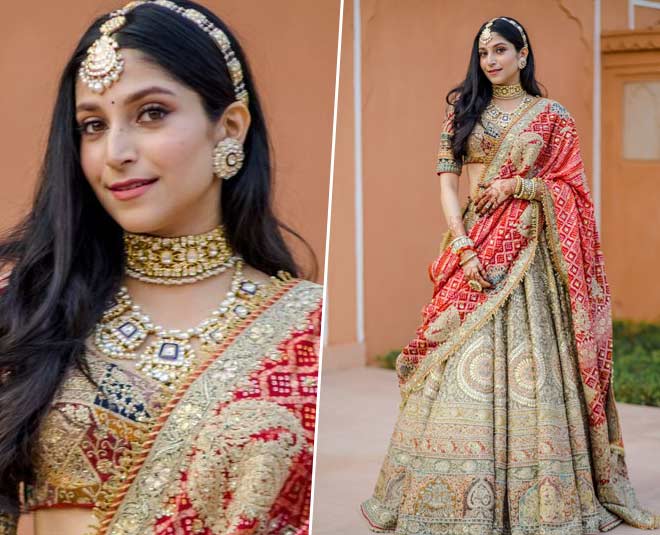 Don't want to do anything loud on your big day? be the ideal day bride by donning this pastel shade lehenga. we love the multi-shade pastel look clubbed with a red dupatta.
8Olive Green Bridal Lehenga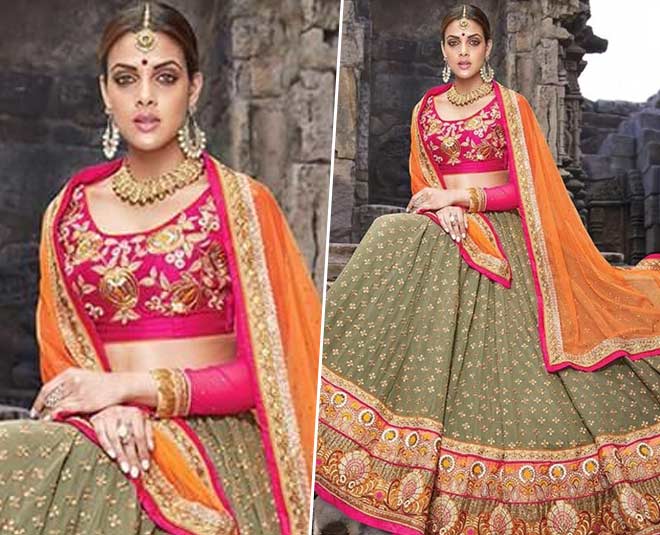 Mix and match bold and subtle shades to create a balanced bridal look. While the olive is looking soothing, pink and orange, on the other hand, are exuding bridal vibes.
9Royal Blue Lehenga
There is no way you should stop yourself from wearing bold shades even if it is a day wedding. This royal blue couture is everything a modern bride would want her lehenga to be.
10Statement Red Lehenga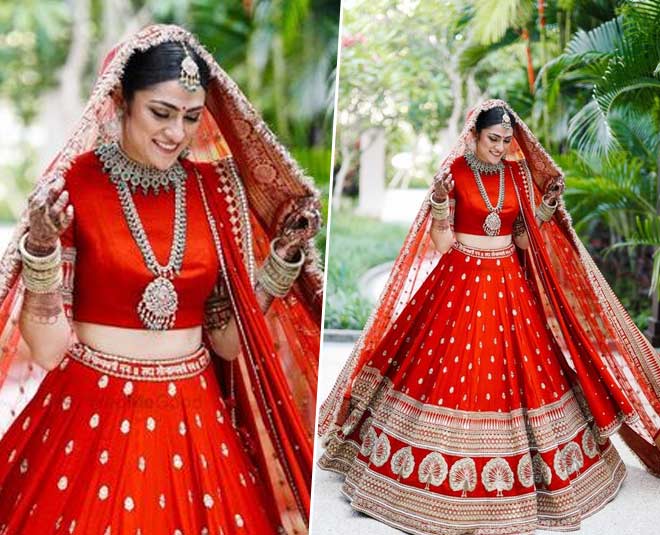 Red is a versatile colour that can be donned in multiple ways. Keep it simple with less embroidery to complement your looks for your D-day.