Trends come and go like seasons in the world of fashion. Yet some things remain eternal favourites. Whether it's an LBD (little black dress), floral prints, red lipsticks or blingy fashion, there are many things that keep making a comeback as they suit most of us. Indeed, we may love experimenting from time to time but we do end up choosing the style that suits us the best no matter what the occasion. When it comes to hairstyles, the same rule applies and though we would love to straighten, curl, chop or colour our hair in many ways, we would love to go with a hairstyle that would look lovely on us no matter what our age. But is this really possible? While some hairstyles may make us look older than we are, others may turn us into a wannabe teenager. But we don't want that now, do we? So read on to have a look at the top 5 hairstyles that you can easily maintain at any age to look beguiling and feel beautiful too.
Long Layers With Bangs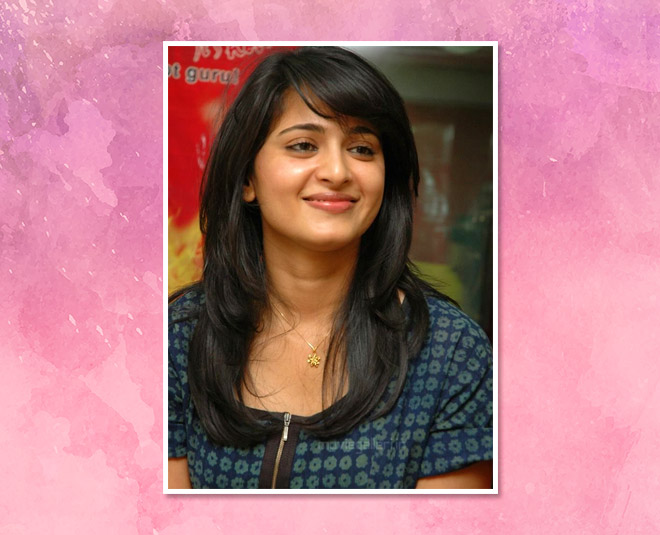 So you had long layers with bangs as a young girl but this is one style that can take years off your look, without making you look like a teenager again. The soft layers are subtly layered to frame your face and also add volume to the hairstyle. As you age and your hair starts to thin naturally, this style can be a good way to maintain your look. Celebs like Priyanka Chopra, Diana Penty, Anushka Shetty and Deepika Padukone keep going back to this style because it simply rocks! Also, Sharmila Tagore still looks as pretty as she used to with her shorter layers and side bangs.
The Long Pixie
Bored of long hair but fear of chopping off most of it making you sad? Don't worry as there is a middle path too. The long pixie cut is the haircut that can be changed to suit any face shape. You just have to tell your hairstylist to adjust it to the required length. A long layered pixie aka Gul Panag is perfect for your 30s and 40s, making you look a little edgier than your peers but if you want to go even shorter then tell your stylist to make it look like Mandira Bedi – volume on top and less hair on the sides. This is super easy to maintain and just look at her; she carries it well with Indian wear like sarees too! So take a cue. In fact, Shabana Azmi had looked great in this look too.
The Lob Or The Long Bob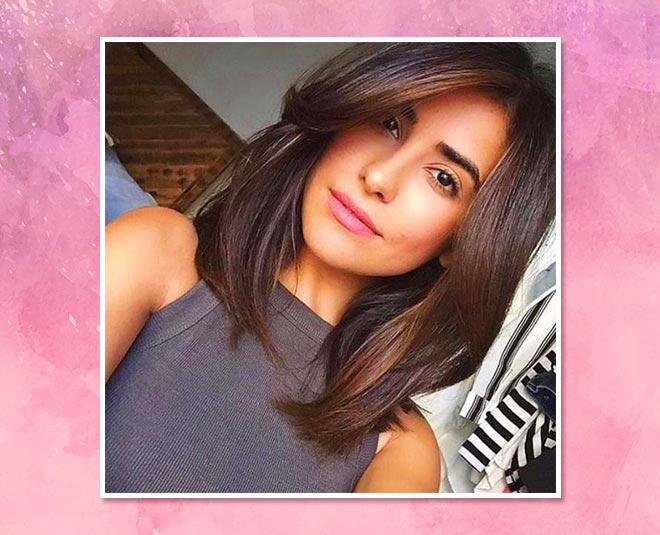 Want to make your hair look thick and more voluminous? Then opt for the lob or long bob. There's a lot that can be done with the lob hairstyle. You can add layers or have blunt ends which can be left as they are or slightly curled to change the look when you need. But basically, it just makes you look nice and there's no tension of tying it up into a bun or braid. You can just let the hair fall freely on your shoulders or tie it up quickly into a ponytail and you are good to go. Anushka Sharma, Sonakshi Sinha, Prachi Desai, and Priyanka Chopra – they have all tried the long bob cut and it suits them all.
The Blunt Bob
Cut it straight and you have an edgy look of full and healthy hair. Cut it at an angle and your hairstyle will never look boring again. The blunt bob is perfect for those women who have a head full of hair but don't want to wear it long and heavy. You can have the blunt bob with or without bangs, wear it straight or make it a little wavy for a softer look or have a combination of these styles for a new look whenever you want. Since there is lesser volume, you won't even need to style it with many products, just comb it straight or scrunch it when wet and you can have the look.
Don't Miss This: Aashmeen Munjaal Reveals Everything About Curly Hairstyles
The Shag
Forget everything and just let the natural texture of your hair speak for itself – that's what shag is all about. This haircut has shorter layers that create dimension and just scruffing your fingers through your hair can create a lot of movement.
Check out Priyanka's swag in the shag haircut at the Grammy party:
View this post on Instagram
Preity Zinta is another celebrity who rocks the shag look.
So now you have not one but five hairstyle options to choose from and depending on the volume of your hair and your choice, you can have an evergreen look that will look perfect on you whether you are in your 20s, 30s, 40s, 50s and so on.
Want to know about easy hair growth hacks or tips to remove facial hair naturally? Then keep reading Her Zindagi.