When it comes to bridal outfit, most girls are inclined towards lehengas. But then there are others, who believe in breaking the monotony. If you want to be that hatke bride, reach out for amazing sharara sets. They look regal and are super easy to carry. Here are some of your trending options.
1Sindoori Red Bridal Sharara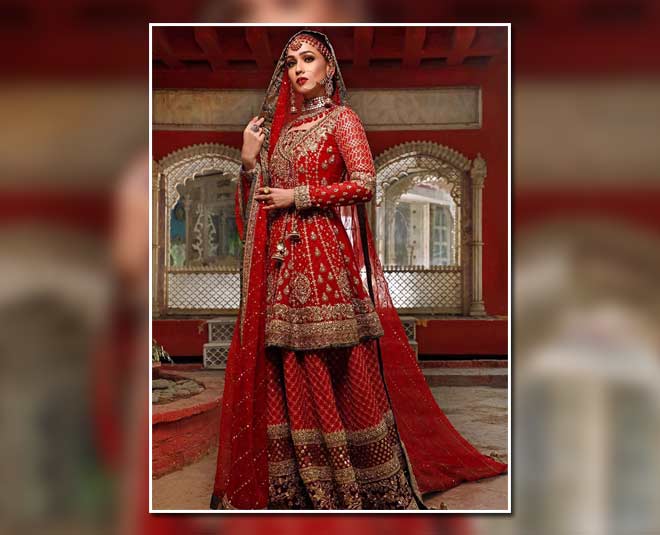 Go for traditional bridal shades and be that beautiful desi bride, wearing this red sharara. It has stunning embroidery work to enhance the beauty of the complete couture.
2Ocean Blue Bridal Sharara
When it comes to standing out, the easiest thing to do is playing around with hues. This bridal piece has royal vibes, with eccentric ocean blue hues. Pair it with kundan jewellery to complete your look.
3Pigeon Blue Bridal Sharara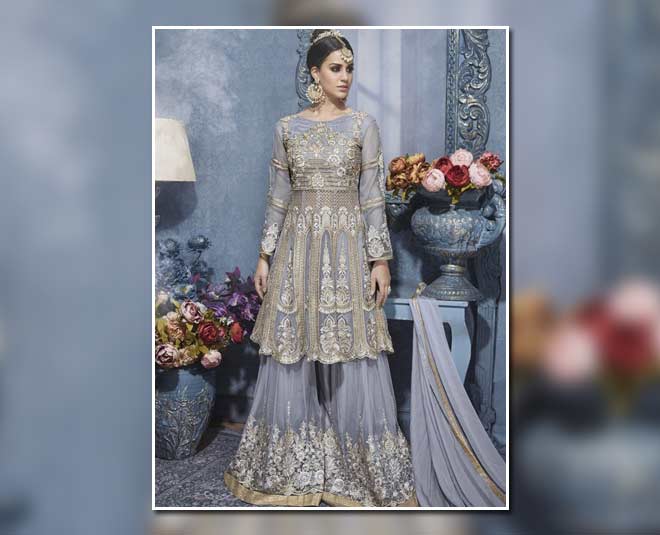 If you are a fashionista, you know the current season is all about exuding glamour in pastel shades. Try this beautifully embroidered piece, and make heads turn!
4Sepia Bridal Sharara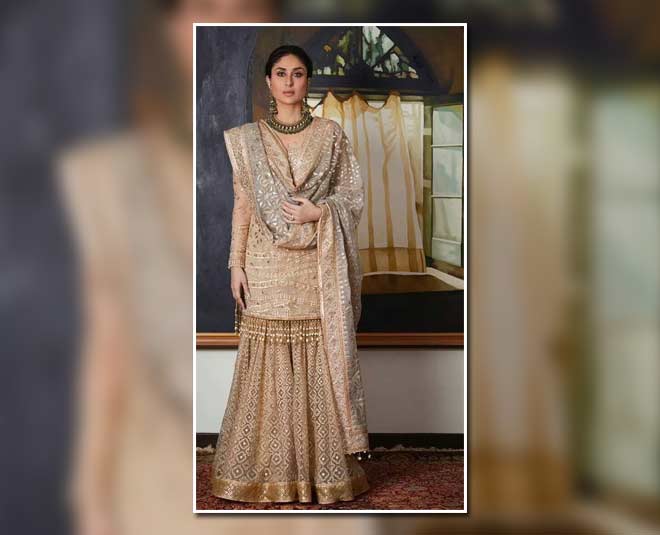 We are totally in love with this minimalistic sharara, which Kareena Kapoor Khan is wearing. It is simple and is perfect for both day and evening wedding.
5Mint Green Bridal Sharara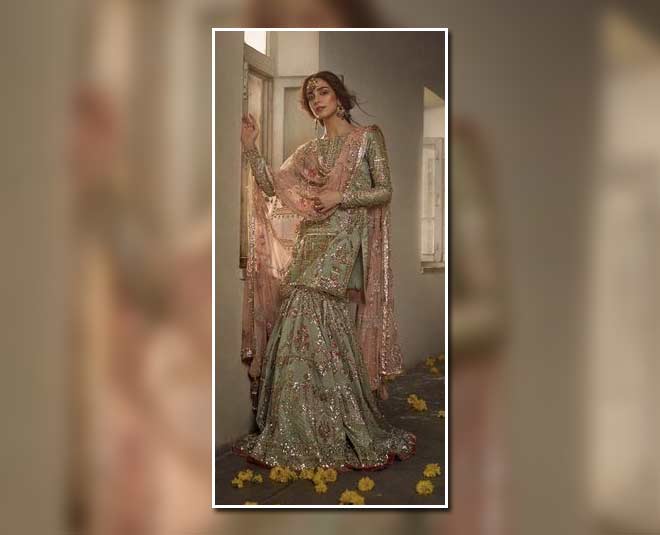 Most of the celebs and fashion influencers have been seen donning pastel ensembles for their wedding. Be the high-fashion bride in this mint green sharara. Add a pop of colour by pairing it with a simple, subtle pink dupatta and complete the look.
6Gold Silk Bridal Sharara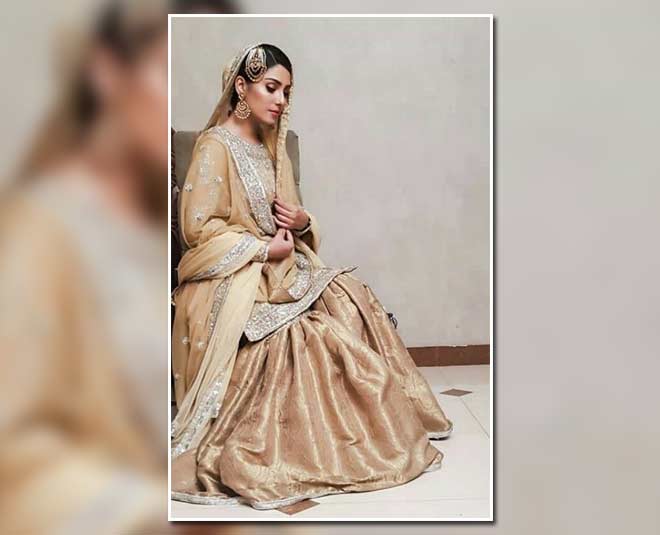 Nothing can beat the charm of silk when it comes to bridal attire. It automatically gives that queen vibes, making her look like one of the most beautiful brides ever!
7Heavily Embroidered Gold Bridal Sharara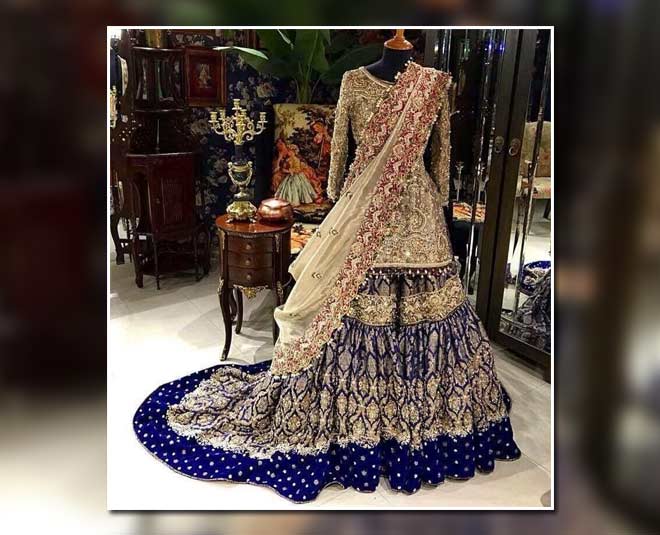 If you have a deep like for glitz and glamour, don't think twice before going for this heavily embroidered piece. After all, there is nothing like going overboard when it's your wedding day.
8Wine Red Bridal Sharara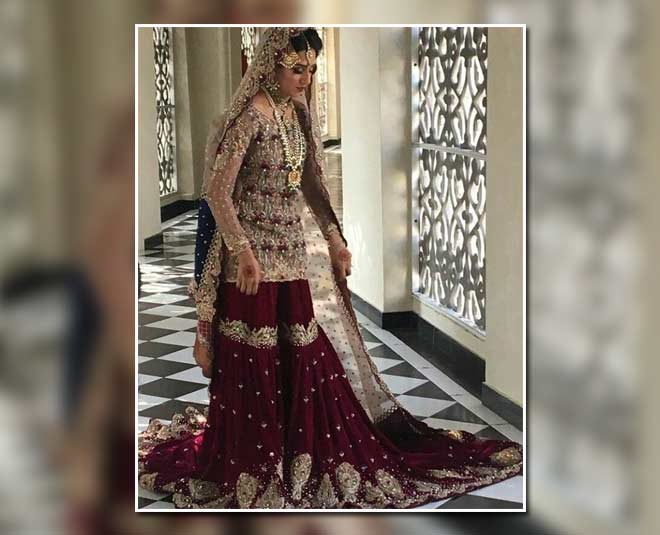 There is something classy about couture that have a balance of dark and light shades. Such as this wine red and silver bridal sharara. It is gorgeous and will suit the bride with any body type.
9Grey Bridal Sharara
If you have a day wedding, you must go for a simple set that will make you look minimalistic. This grey piece is subtle and has the most bewitching embroidery for a day time wedding.
10Baby Pink Bridal Sharara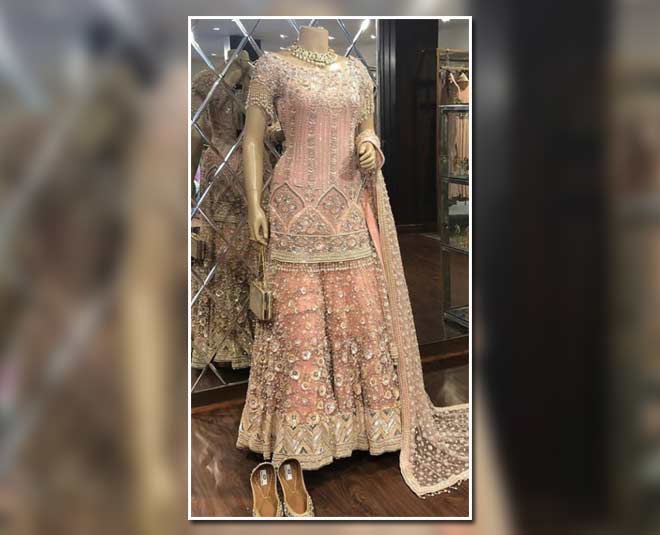 Another stunning set for a day time wedding is this pink bridal sharara. The silver zari work is adding glamour, whereas the hue of the bridal attire is soothing on the eyes.