Each one of us has a feature we can accentuate, be it the eyes, the nose or the cheeks with not just the right makeup but jewellery as well! If you have a round face and you wear round earrings, it will make you look rounder. Find out which jewellery designs and styles are best for various face shapes to bring out the dazzling diva in you. This guide will also help you look perfect amid the upcoming wedding functions.
How To Identify Face Shape
There are seven face shapes that we must know about: Oval, Round, Heart/Inverted Triangle, Oblong/Rectangular, Square, Pear/Triangle, and Diamond. Here are some simple tips on how to know your face shape.
Pull your hair back with hair pins or a headband to push back all hair off the face.
Ask someone to click your picture while you sit straight facing the camera. Make sure your hairline shows, and print it out. Or, lay a piece of tracing paper over the mirror and outline the reflection of your face.
Compare the face shape and choose the one that matches the closest. It doesn't matter how soft, hard or small or big your face shape is.
Check your face both 'at rest' and while smiling. Do keep in mind that face shapes can alter over the years, or with changes in health and weight.
Round Face
Image courtesy: i.pinimg.com
If you have round shape then you ought to stick to dangling earring designs. Long ornaments are the key as they create an illusion of length. Earrings that float lower than your chin are the best but don't use wider chandeliers or round dangles. Stick with a look that is narrow. As for neckpieces, go for long necklaces, anything that is below the neckline.
Avoid: Round shaped or oval shaped earrings.
Oval Face
Image courtesy: i.pinimg.com
Women with oval faces should opt for earrings which have a wide bottom. Go for circles, curves and large studs, basically whatever is a no-no for round face shapes, is for oval faces.
Avoid: Long earrings are good but ditch the too long ones.
Heart Shaped Face
Women with a broad forehead and sharp chin are the ones with a heart-shaped face. If you fall into this category then you have to opt for elongated curves. Danglers, chandeliers, and teardrops are what you should shop for.
Avoid: Stay away from too small earrings and studs.
Rectangular Face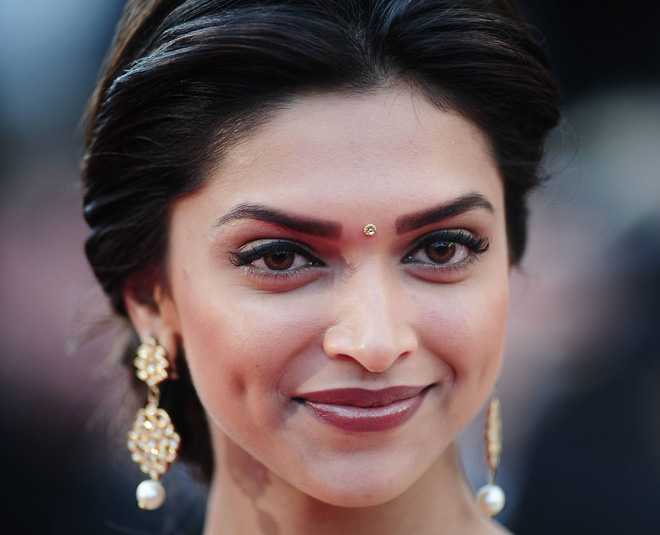 Image courtesy: vogue.com
An oval face with a strong, angular jawline, is what we call a rectangular face. Accessorise it with rounded ornaments. Wear earrings with some curves. Opt for wide circles, teardrops and curves. Avoid wide shapes with strong lines and corners, keep it soft. Shop for hoops, elongated and dangling pieces.
Avoid: A big no to hard angles shape earrings like rectangular and square earrings.
Don't Miss: Sabyasachi Jewellery Pieces Which Every Bride Wants
Diamond Shaped Face
Women with a diamond-shaped face have amazing cheekbones. They have a small forehead and a sharp chin with high cheekbones. These women can splurge on wide-bottom chandeliers, elongated dangles, and teardrops.
Now get on with it and check your face type before you go shopping for that upcoming date, marriage or get-together!
Stay tuned to HerZindagi for more on dressing the right way.