Can you imagine being dressed in algae as you step out for the day at work or to catch brunch with your besties? Yes, this is the future of fashion and it is totally sustainable.
Algae And Fashion
Algae and Fashion. Two words that you probably never expected to see in the same sentence. Little did we know, but algae could very well be the eco-friendly ingredient that will minimise the detrimental impact of fast fashion on our environment.
Many of today's garments are woven from plastic-based acrylic, nylon or polyester threads, and cut and sewn in factories. All such materials are chemically produced and nonbiodegradable. But these researchers think some of tomorrow's apparel could potentially be bioengineered — that is, made from living bacteria, algae, yeast, animal cells or fungi — which would break down into nontoxic substances when eventually thrown away. Such methods could reduce waste and pollution that essentially damage the environment irreversibly.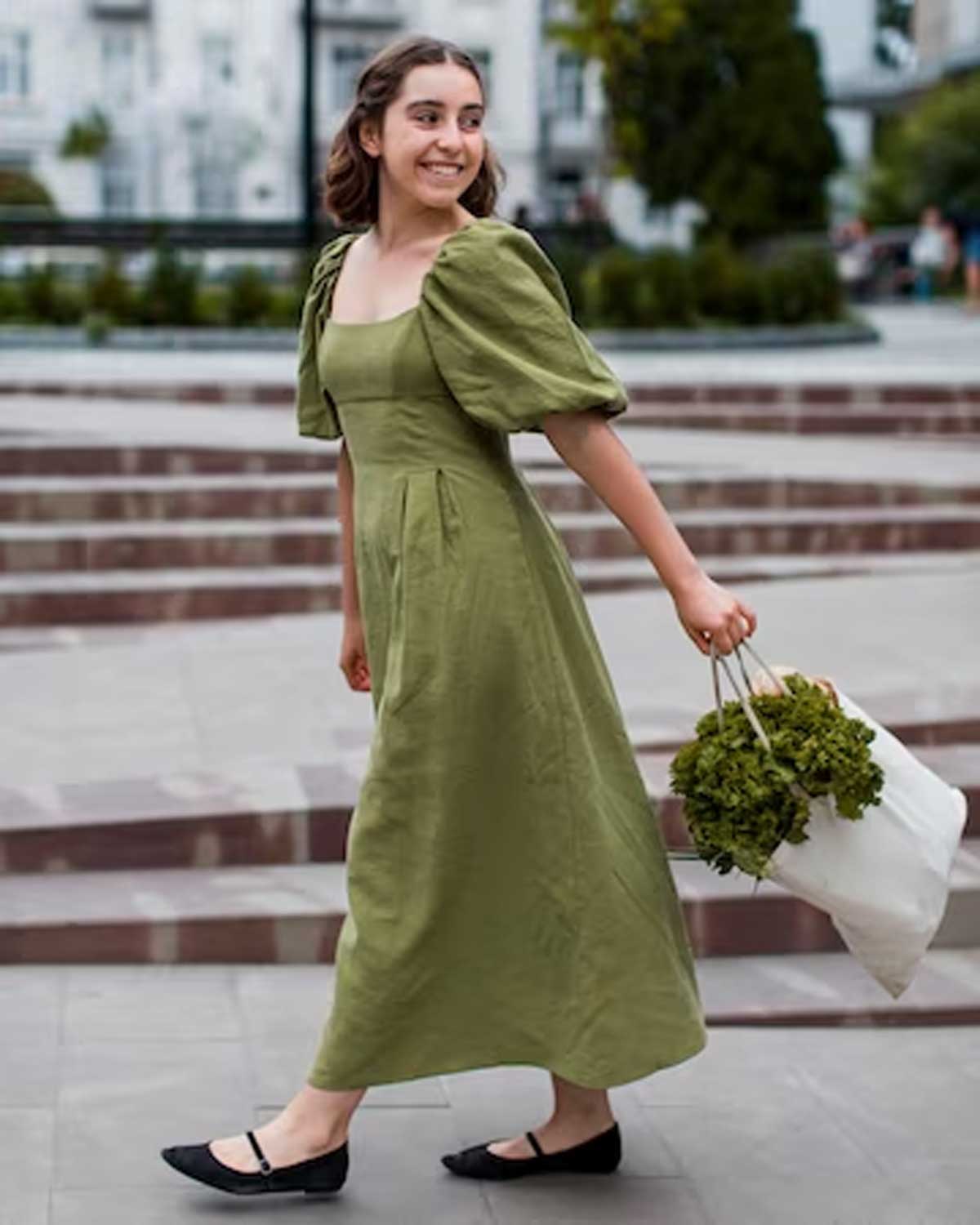 The Drama Of The Disturbing Environmental Condition
With troubling news highlighting the fashion industry's ecological damage popping up on the daily, environmentalists have sought out possible solutions to slow down or prevent further damage. The general population is growing more aware of the issues with fast fashion and seeking more sustainable options, and scientists and designers are now looking at alternative fabrics and fibres that can curb the creation of polyester and prevent these harmful microfibres from infecting our oceans.
Don't Miss: H'wood's Love Affair With Desi Designer Fits Ft. Jen Aniston's Manish Malhotra Lehenga
What Is The Big Deal About Algae Based Sustainable Fashion?
So, what is all this noise being created around Algae? Apparently, a small but increasing group of innovators believe harnessing living bacteria, like algae, is the key to zero-waste sustainable fabric. It can be created in bioreactors so it doesn't require large amounts of land or the use of harmful pesticides. It is also completely biodegradable with all pieces breaking down into non-toxic substances when thrown away.
Don't Miss: Designer Dhruv Kapoor Adds Indian Magic To Milan Fashion Week 2023
Algae - The Newbie Fabric Of The Future
Algae could well be the fabric fibre of the future. And trust us on the fact that there are top innovators, designers, fashion brands, celebrities and more that are utilising these game-changing sustainable organisms to make a difference for mother nature.
Did you like this article ?