Colour combinations can either make or break your outfit. These are some combinations which are evergreen like black and white and some a bit more unorthodox like orange and black. Each year there are some combinations which are a complete hit. We can see these colour combinations all over the Internet with models and celebrities wearing it.
We have made a list of top 5 perfect colour combinations which you will love to wear this 2021. These colour combinations are a must have for this year's wardrobe!
Orange And Black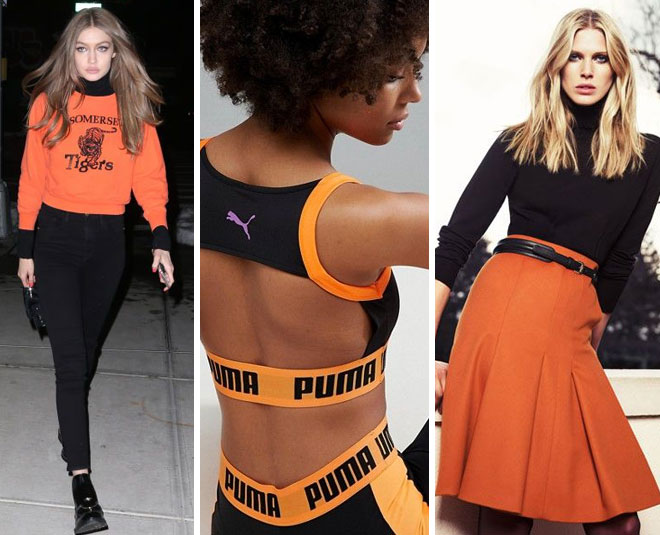 Image courtesy: Puma, thecut.com, Harper's Bazaar
The eccentric orange and mysterious black are shades which not many people would put together. Orange is a beautiful bright colour which black is a dark shade which eats up bright colours. This makes it perfect for orange and black to be together since black softens and subdues the orange making it less over the top and more wearable while at the same time the colour orange gives black energy and makes it more edgy.
Celebrity icon and model Gigi Hadid was also seen sporting a orange jumper and black jeans. So, don't be shy to throw on a bright orange skirt and a black top; just make sure it is cohesive as the patterns match.
Lilac And White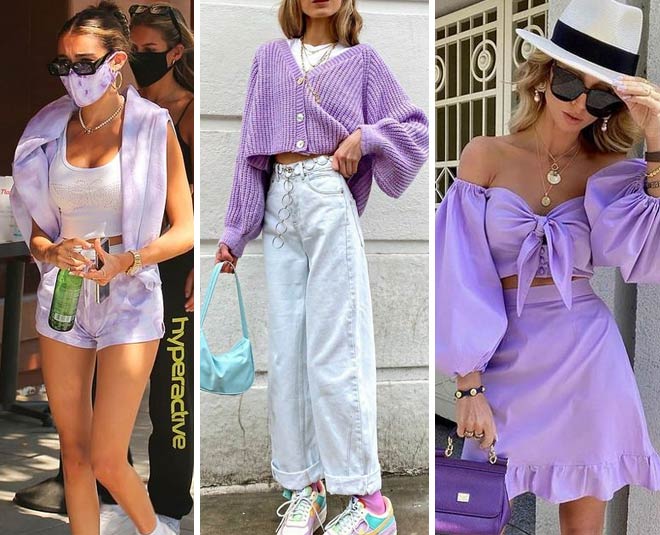 Image courtesy: yallababe.ca, pintreast, daily mail
Lilac and white is such and ethereal combination and sure to make you feel like a princess. White is definable a bit brighter than lilac but the soft purple tones in lilac complements the bright white. Having a soft purple shade like lilac; it disperses a bit of white making it more softer and pastel like.
You can always wear lilac tie-dye shorts, face mask and white crop top and match with Madison Beer or you can use white accessories with an all lilac outfit!
Don't miss; 10 Times Bollywood Actresses Were Spotted Chilling In A T-Shirt Dress
Yellow And Grey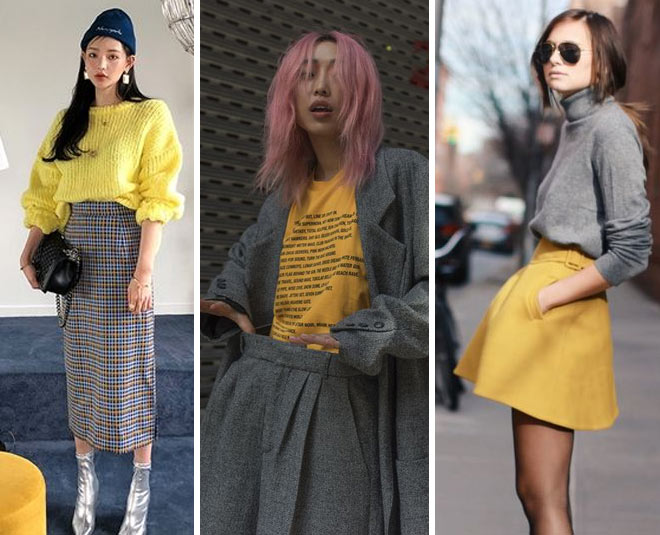 Image courtesy: officialkoreanfashion.blogspot.com, glamour, tumblr
Yellow and grey; another bright and soft tone matched together. Yellow is most definitely a bright colour but when matched with white it subdues and the combination turns into a beautiful outfit. You can even use a softer yellow to match the light colour of white.
You can always use accessories to create your outfit using yellow or white accessories. You can always try the classic combo of white shorts and a cute yellow jumper with sneakers; it will surely make you feel your inner street style fashion icon.
Red And Blue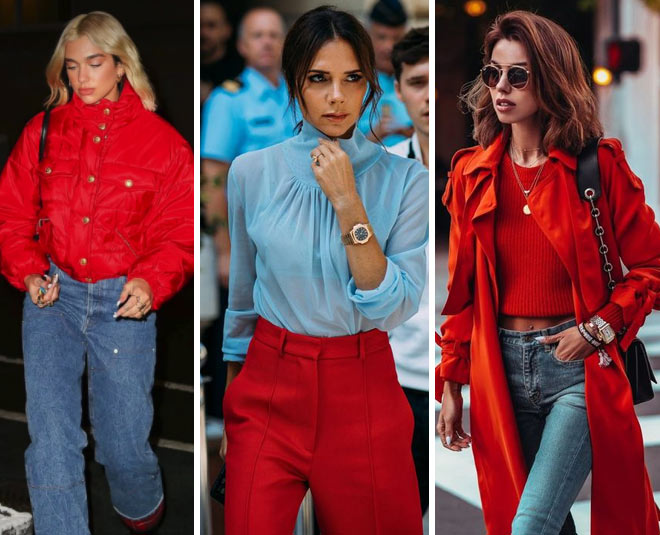 Image courtesy: nytimes, thevivaluxary, wewearart (pintreast)
Red and blue is a classic colour combination; not just blue but denim blue included. It's a miracle how a tailored red blazer, blue jeans and killer heels can transform you into a boss lady; pop on some ruby red lipstick and you are ready to take over the world.
Celebrities like Victoria Beckham and Dua Lipa have been seen sporting this colour combination and rocking it! You can always try the classic denim blue and a red badass crop top or something more comfy and cozy like Dua Lipa or something more chic like Mrs. Beckham.
Don't miss; 5 Times Tara Sutaria Impressed Fashion Police With Her Sequinned Outfits
Pale Blue And Pink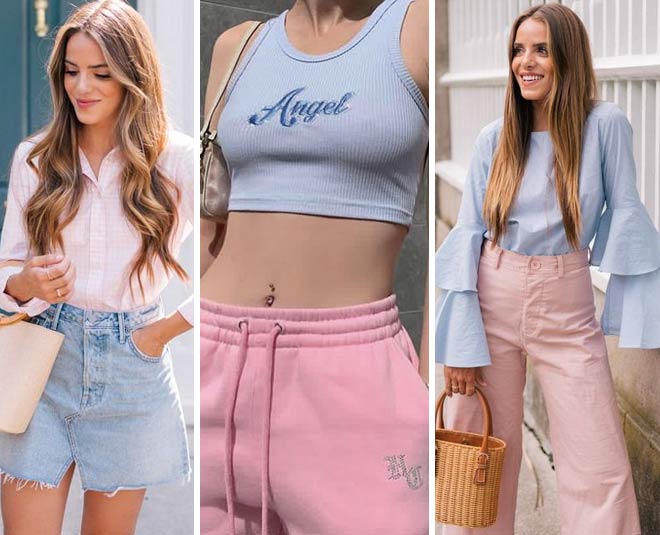 Image courtesy: juliaberolzheimer.com, hiddencult.com
Pale blue and pink is another ethereal combination with both light shades which compliment each-other. You can easily match these colours all-year-round with some versatile pieces. There are no limitations with the way that you can use this colour combination.
A pastel pink with pale blue is a colour combination from heaven for all pastel lovers. Try to incorporate pink and blue with a nice soft pink jumper and pale blue denim jeans.
For more advices on colour combinations stay tuned to HerZindagi.