Students going through the stress of board exams need a break and only studies can never keep them normal. A number of times some kids do not even let you know that they are stressed. So if my reader is a parent or a sister or a friend then make sure your friend or child gets a breather with these activities and if it is a student who is reading these tips then pick the activity you like and go for it. A break is necessary even to mug up the notes! If you are a working person then too these activities are really good. Think about yourself as well. Balance it out.
Take a Walk
Take a stroll, and stretch. You need to de-stress and clear your mind. Give your eyes a break as well. Take in the scenery around you and deviate from a different frame of mind. Not just students, in fact, even those working in an office can take a stroll outside the office, take a walk iin a park nearby. This activity simply rejuvenates the mind.
Breathing
Take out a few minutes and breathe properly. Breathe in and breathe out using techniques that calm down the mind and body. It just takes a few minutes and you are sorted. No one has to know, nobody gets to know that you are doing this whether in a classroom or at home.
Play With A Dog Or Your Pet
View this post on Instagram
If you are a pet lover then play with them for a while. This way it is not just you but even your pet or that particular dog or cat, will cheer up. It will help in releasing those hormones which are associated with happiness and that helps in lowering stress.
Aromatherapy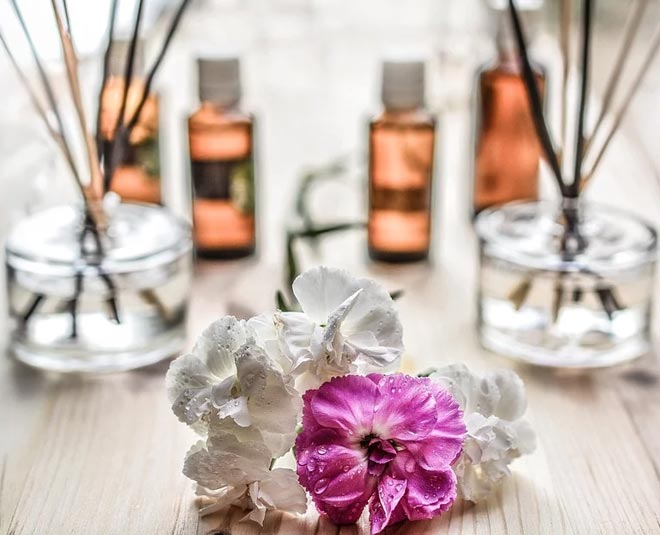 It is a worldwide known fact that aromatherapy helps in stress relief. It makes us feel energised and relaxed. Choose the fragrance you like and whatever soothes you. Lie down with cotton pads or sheet mask on your face (gender does not matter here) and breathe in the soothing aroma. Candles, diffusers or body products, anything can be used.
Don't Miss: Top Reasons Why Aromatherapy Facials Are Trending!
Colouring
Explore that creative side in you, bring out those crayons and that childhood and colour all the way. These days we get such wonderful colouring books that can help you in de-stressing. It is said to be a great activity.
Balanced Eating
A diet does a lot for you when it comes to stress. If you do a lot of emotional eating and pick up all sugary and high fat ingredients and foods then that certainly is adding to your stress you are not realising at the moment. They are certainly very temporary. What is generally recommended is avocado, eggs and walnuts which help in regulating your mood and stress.
Leisure Activities
If a certain hobby or activity helps you in destressing then go for it. By that, I mean stitching, dancing, gardening, playing outdoor games or even cooking for that matter.
Yoga
Now, this form of exercise is an answer for many troubles in life. It helps with your anger management, with your body pains, for anti-aging and well of course for de-stressing.