When the world is on vacay, why should B-town be behind? But it is party when all of them land in Switzerland!
1Priyanka & Nick Jonas In California
The couple has been on vacay mode since Christmas In California and have been sharing adorable pictures. Priyanka shared this pic saying: "Bye winter wonderland.. you will be missed. See you in 2020 #twinning"
2Jonas'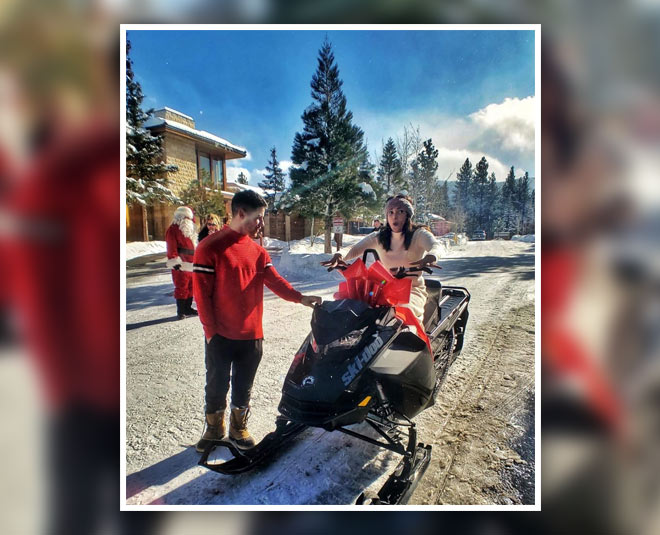 Priyanka flooded her Instagram with fun posts, sharing couple moments with Nick Jonas and her on snowmobile. Priyanka captioned the pic: "Santa drove in on my bat mobile!! Aaaah! My husband knows me so well! Thank you baby. I love you!"
3Varun, Natasha, Virat, Anushka In Switzerland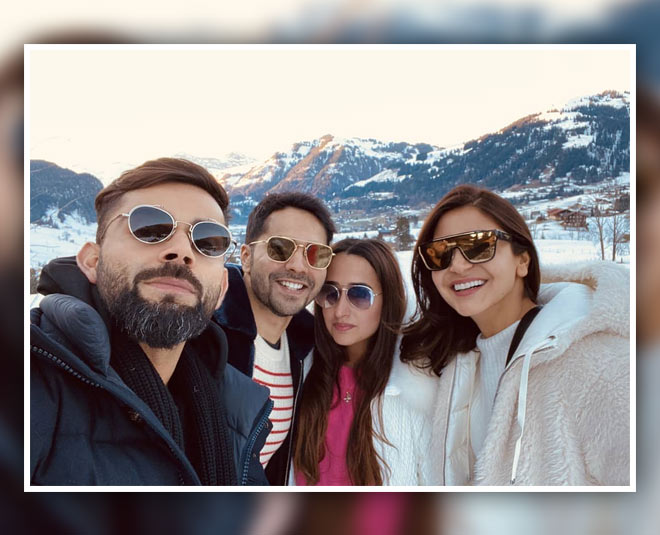 Virat-Anushka, Varun Dhawan and Natasha bumped into each other in Switzerland and took this lovely selfie which Varun shared on his instagram. He captioned the image:"mountain ke dost".
4Anushka & Virat In Switzerland
Anushka and Virat have always been giving us couple goals and they sure are giving us couple vacay goals as always. This time they are in Switzarland as well where they bumped into Varun and his long time girlfriend.
5Kareena & Saif In Switzerland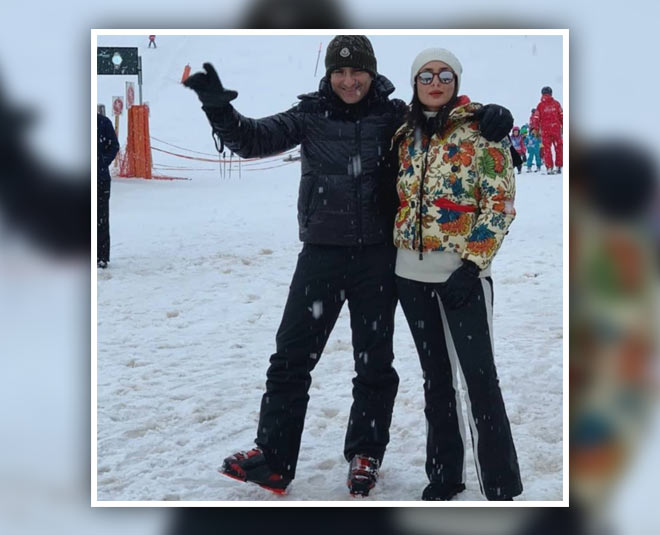 Saif & Kareena have been giving us some major holiday vibes in Gstaad Switzerland where most of the celebs seem to be.
6Kangana In Manali
Kangana Ranaut sure is having a blast in Manali & we wonder why Switzerland is a hot fav of the celebs when the scenic value is the same in our home country. Privacy maybe?
Kangana is holidaying with family and friends and her pics and videos that she shared prove that she is having a blast. Her team's handle shared her pictures with the caption: "Ice ice baby. Kangana Ranaut and fam enjoy a day out in the snow."
7Karisma With The Couple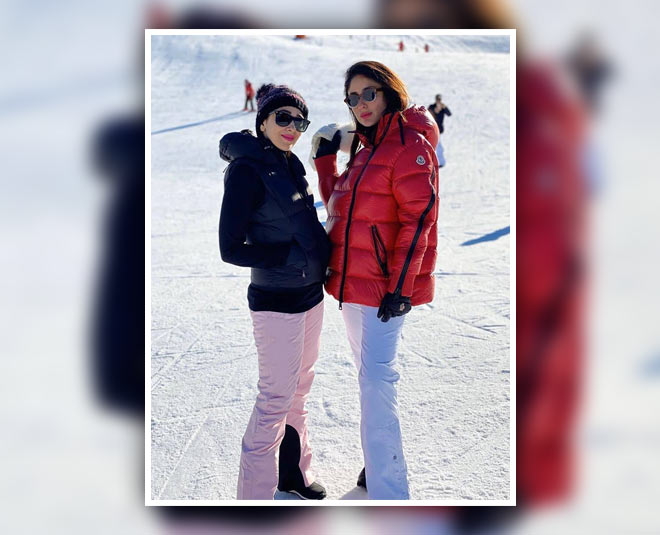 So not just Saif and Kareena, Karisma, her elder sister too is a part of the trip. The Alps beckon them all!
8Taimur In Switzerland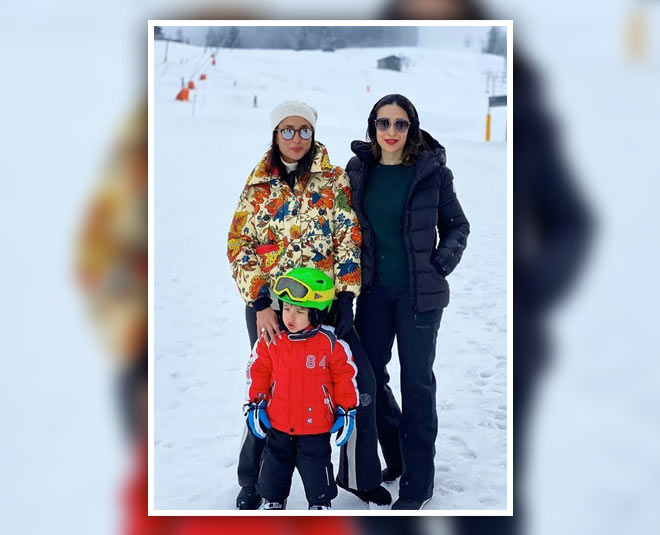 Not just the couple & the sisters, Taimur as well was very much there adorably packed in orange.