Kashmir is rightfully called as "Paradise on Earth," and the recent snowfall has just added to its beauty. Witness a stunning sight of scenic Kashmir after snowfall which will make you crave a quick trip to the paradise.
1Truly A Paradise On Earth
Pallav Paliwal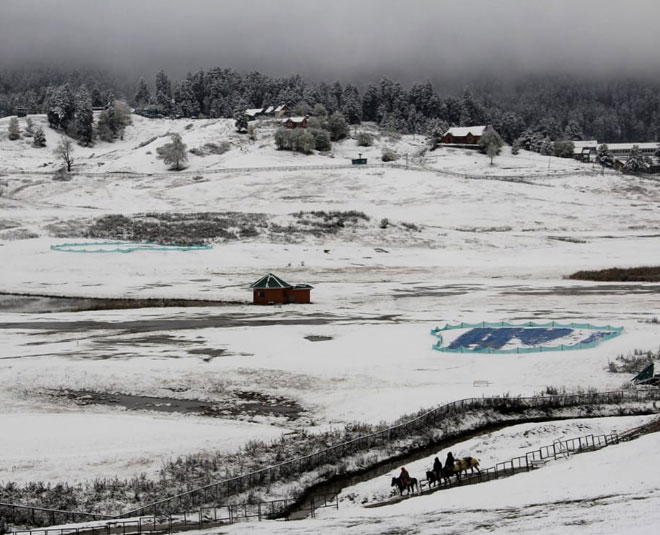 Kashmir has an unfathomable and implausible beauty. It has everything including mountains, dense forests, green meadows, grasslands, and water streams which combines together to create wonderful sceneries. "Paradise on Earth" is an apt description for this beauty. With Snow covering the valley, it looks absolutely breathtaking.
2Perfect Spot For Family Holiday
Pallav Paliwal
Kashmir, a slice of heaven in itself, is a fantastic family holiday destination in India, with countless gorgeous spots, activities for all members of the family, and heartwarming experiences. With snow, it becomes even more fun.
3Kashmir With Family
Pallav Paliwal
Play snow games and enjoy to the fullest with your loved ones. You can play snowfights or make snowman, etc.
4Witness Wonderful Flock Of Sheep
Pallav Paliwal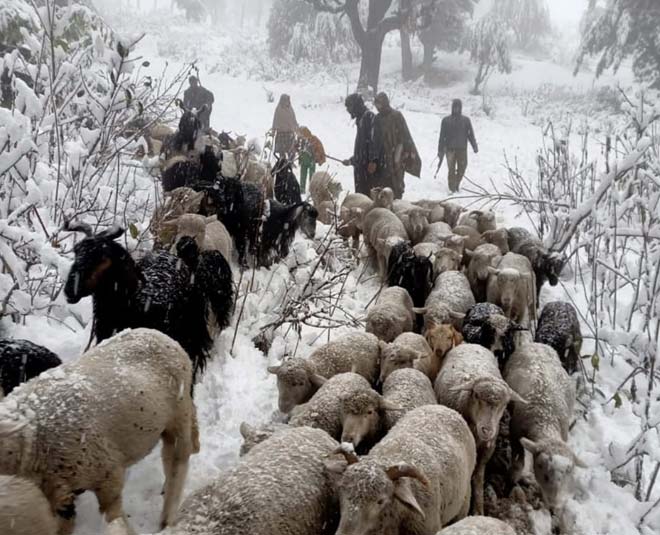 Visit the Kashmir and witness wonderful view of flock of sheeps walking around or grazing on lush green meadows.
5Kashmir Is A Land Of Holy Places
Pallav Paliwal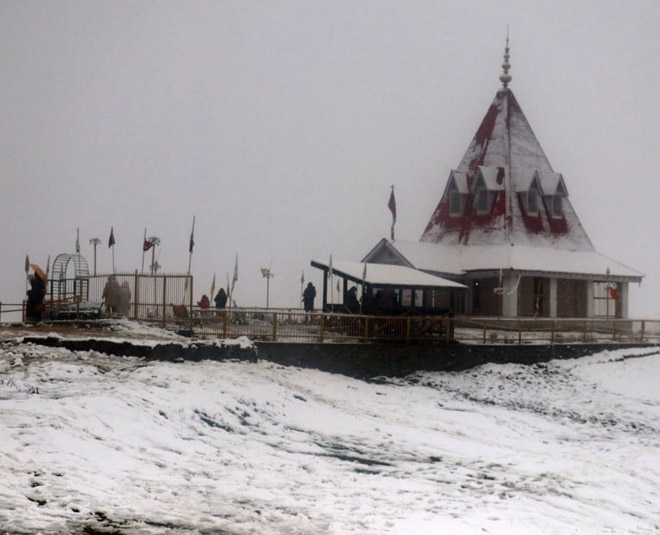 Kashmir is home to many religious places not only for Muslims but for Hindus and other religions as well. With the snow covering the temple in Kashmir, it looks incredibly beautiful.
6Kashmir Is As Safe As Any Other City For Tourists
Pallav Paliwal
Kashmir is a very safe place to visit; you only need to respect the culture and traditions there. Jammu and Kashmir is one of the states where almost zero crime against tourists are reported.
7Taste One Of The Most Delicious Fruits In The Valley
Pallav Paliwal
Kashmir is rich in delicious fruits with a distinctive taste that everyone should try at least once.
8Fall In Love With The Place
Pallav Paliwal
A person can fall in love with this heaven on earth because of the sights of snow-covered meadows, mesmerising peaks, thrilling adventure sports, and amazing frozen lakes.
9Gorgeous Adventurous Sports
Pallav Paliwal
Kashmir offers a variety of thrilling adventure activities. If you are adventure fanatics, it is a perfect place for you. Trekking, river rafting, shikara rides, mountain biking, camping, jeep safaris, fishing, skiing, boating, golfing, and mountain biking have all become popular adventure activities in Kashmir.
10October Snowfall In Kashmir
Pallav Paliwal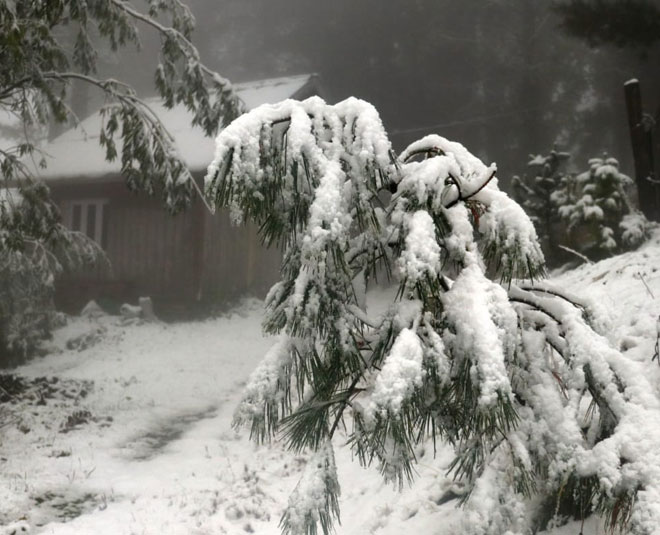 A few days ago, parts of Jammu & Kashmir and Ladakh received fresh snowfall, while the plains of the valley received heavy rain, resulting in the advent of winter-like weather in the valley.