Crime thrillers leave the audience wanting more as they deal with solving a mystery. Some of the best Bollywood thriller movies are no less than their Hollywood counterparts. They demand the attention of the viewers right up till the end. The story unfolds and engages the public even more. It can also become an immersive experience, away from reality. Here we have curated a list of five crime thrillers which will keep you on the edge of your seats.
Andhadhun
Aakash played by Aayushmann Khurrana dupes everyone by being a blind pianist who is also aware of an aftermath of a murder. His conscience urges him to report the crime he has technically not 'seen' due to his blindness. This twisty neo-noir by Sriram Raghavan has dollops of dark comedy in it. Open to interpretation, this film is unpredictable from beginning to end. Not many directors are well-versed with this genre, but Raghavan does an excellent job.
Inspired by a French short film, L'Accordeur or The Piano Tuner (2010) by Olivier Treiner, Andhadhun is a gut-wrenching tale of crime and deceit. There is an underlying fear in the viewer's mind of what lies ahead.
Khurrana in the lead role has an effortless ease to the character he plays. It just might be the best performance of all time, which showcases his versatility perfectly. Meanwhile, Tabu, the supposed antagonist, gives an outstanding performance.
The haunting background score by Daniel B. George lends the perfect sound to every scene.
Don't miss: Ammu: Twitteratis Praise Aishwarya Lekshmi For Her Strong Performance
Drishyam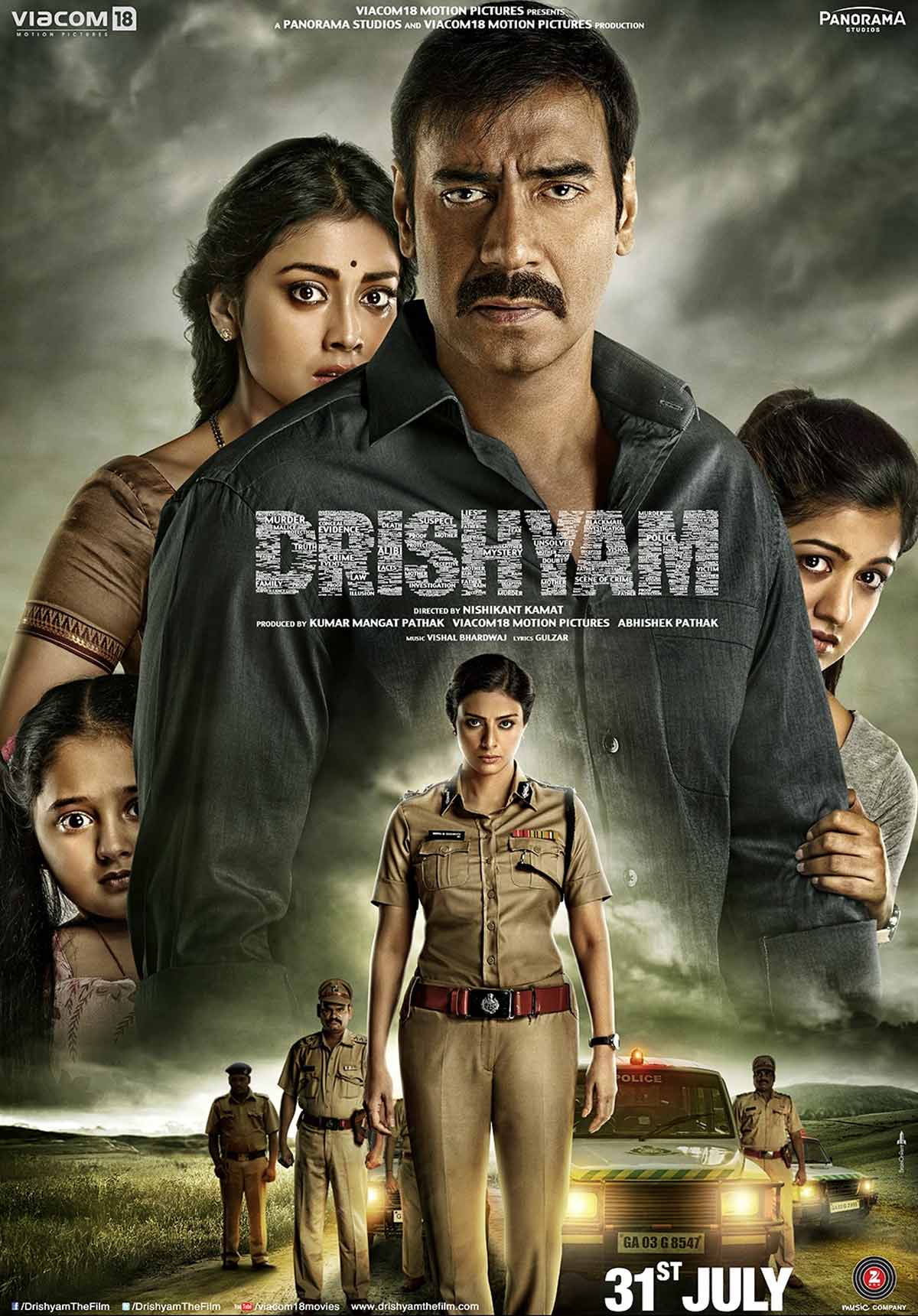 Inspired by Japanese writer, Keigo Higashino's novel, The Devotion of Suspect X, Drishyam (Illusion) is a Hindi film, originally adapted in Malayalam. Nishikant Kamat's Bollywood version is equivalent to its original.
The story narrates the tale of school drop-out Vijay Salgaonkar (Ajay Devgn) who leads a simple life with his family in Goa, but his daughter faces an untoward incident, after which the suspect dies, who is also coincidentally the son of Inspector General of Police (Tabu). The pace of the film kicks in with her entry, who is out for vengeance. The 'innocent' Vijay matches up to her conniving moves and the story takes a turn. Devgn shines in the role of a protective father.
Kahaani
A pregnant Vidya Bagchi (Vidya Balan) lands in Kolkata, searching for her missing husband in the crowded underbelly of the city.
Bagchi's search for her husband, Arnab Bagchi, makes her meet mysterious men and find baffling clues in the unknown city. If 'The Dirty Picture' was Balan's best, this nears a second. Her performance leaves you in awe of an actress who easily portrays a pregnant woman 'hero'. She overshadows everybody else's role, but Rana (Parambrata Chattopadhyay), a freshman cop with subtlety leaves a mark of his own.
The grime and beauty of the city is captured through the gorgeous cinematography. Moreso, Sujoy Ghosh's script and direction totally grips you in this nerve-wracking story.
Talaash
Surjan Singh Shekhawat (Aamir Khan), a cop, is given the case of a high-profile murder of a film star. What follows is a bizarre tale of whether he can bring the case to a close. Following the old genre of cinema noir, Talaash has its own mystique for its modern approach and contemporary setting.
Trying to solve the murder of Armaan Kapoor, the clues lead him to Mumbai's red light district where he meets a prostitute named 'Rosie' (Kareena Kapoor). Rosie and him develop an uncanny relationship, while he is still married to Roshni (Rani Mukherji).
While piecing together the mystery and dealing with his personal demons, Khan gives a power-packed performance. Known for breaking the mould and raising the bar with each film, this role is an underrated gem among his other characters.
The story written by Zoya Akhtar and Reema Kagti is a nail-biting adventure, which will make you suspend all your beliefs.
Don't miss: Hrithik-Saif Starrer Vikram Vedha: Twitter Praises Brilliant Actions Scenes
Ek Hasina Thi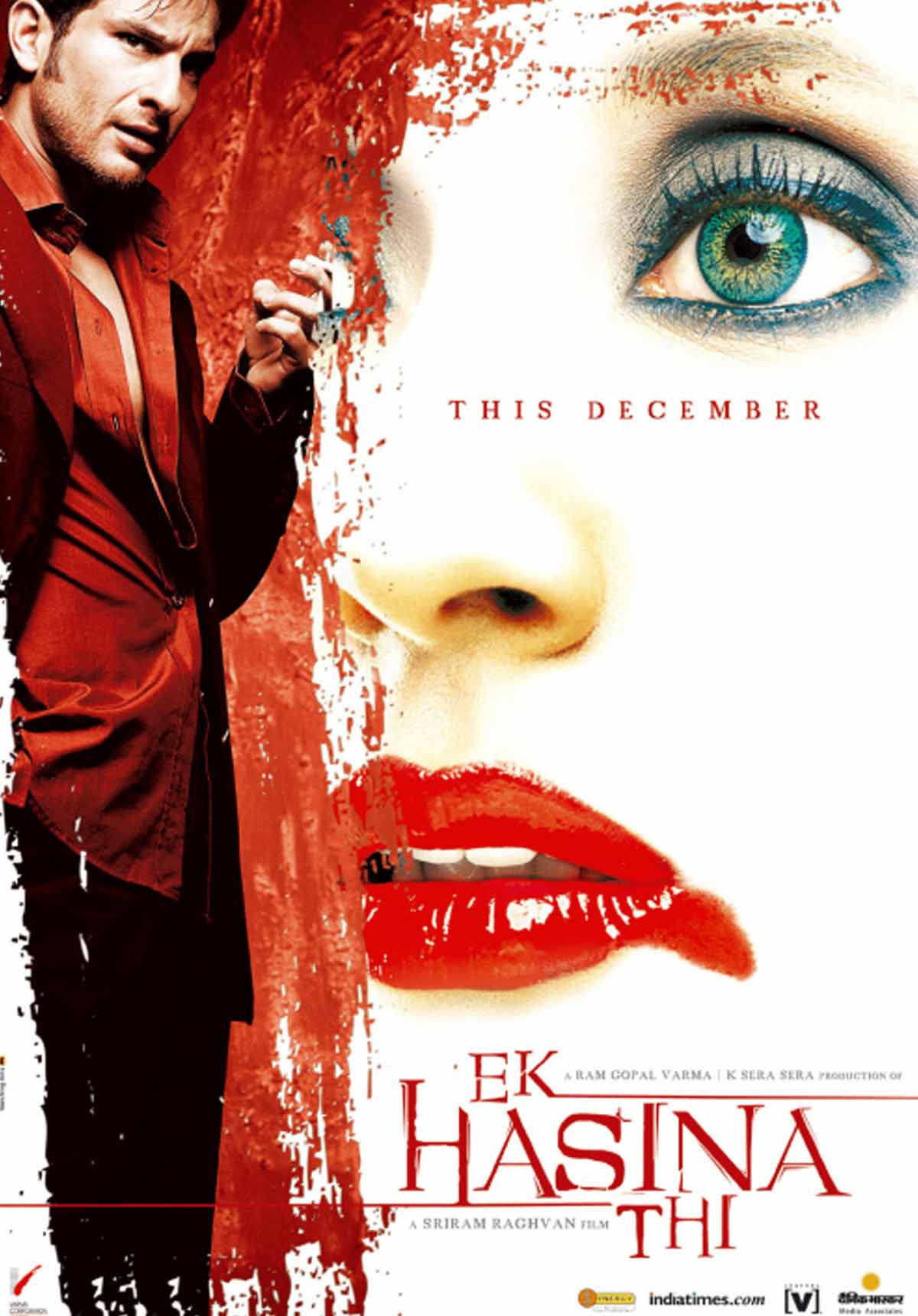 Directed by Sriram Raghavan, Ek Hasina Thi stars Urmila Matondkar and Saif Ali Khan in main roles. It's a film of a woman seeking revenge after being betrayed by her lover.
Nonconforming and appealing, the narrative of the movie cannot be compared to any other! Hell hath no fury like a woman scorned, and truly Matondkar's exemplary performance makes one witness this phenomena.
Karan (Khan), a globetrotter, sweeps Sarika (Matondkar) off her feet. But one incident plunges Sarika into a gruesome nightmare when she is left imprisoned. The cunning character of Karan becomes evident from the first scene itself, but the turn of events keep you engrossed till the end. The story moves at a good pace, with the viewer waiting for Sarika's vindication. The way she wants to settle scores is even more chilling. It is a fresh take on love, passion, crime and deceit.
Also Watch:
Did you like this article ?