5 Much-Awaited Hindi Films We Can't Wait To Release In January 2023
The coming year is going to be the year of films. Take a look at the much-awaited releases of January 2023.
In 2022, we saw the theatrical releases of many films. With the world trying to get back to normalcy, many exciting projects impressed the audience and even earned big bucks at the box office.
If everything goes well in 2023, we are expecting more films to be released this year. In fact, many shoots and releases that were delayed because of the pandemic are expected to hit theatres in the New Year.
We are specifically psyched about January 2023. A handful of films will be released, both in theatres and OTT, in the first month, and here is the list.
Kuttey
View this post on Instagram
Kuttey is releasing on January 13. The upcoming Hindi film is directed and produced by Vishal Bharadwaj. Its cast includes big names like Tabu, Konkana Sensharma, Naseeruddin Shah, Arjun Kapoor, Radhika Madan and Kumud Mishra.
The action-crime thriller in which the cast is chasing a truck loaded with money. One evening, three groups coincidently come in contact with each other. They all have the same motive and go ahead with the strategy of betrayal and bloodshed. So far, the trailer looks promising. It will be interesting to see who gets the money-loaded truck in the end.
Lakadbaggha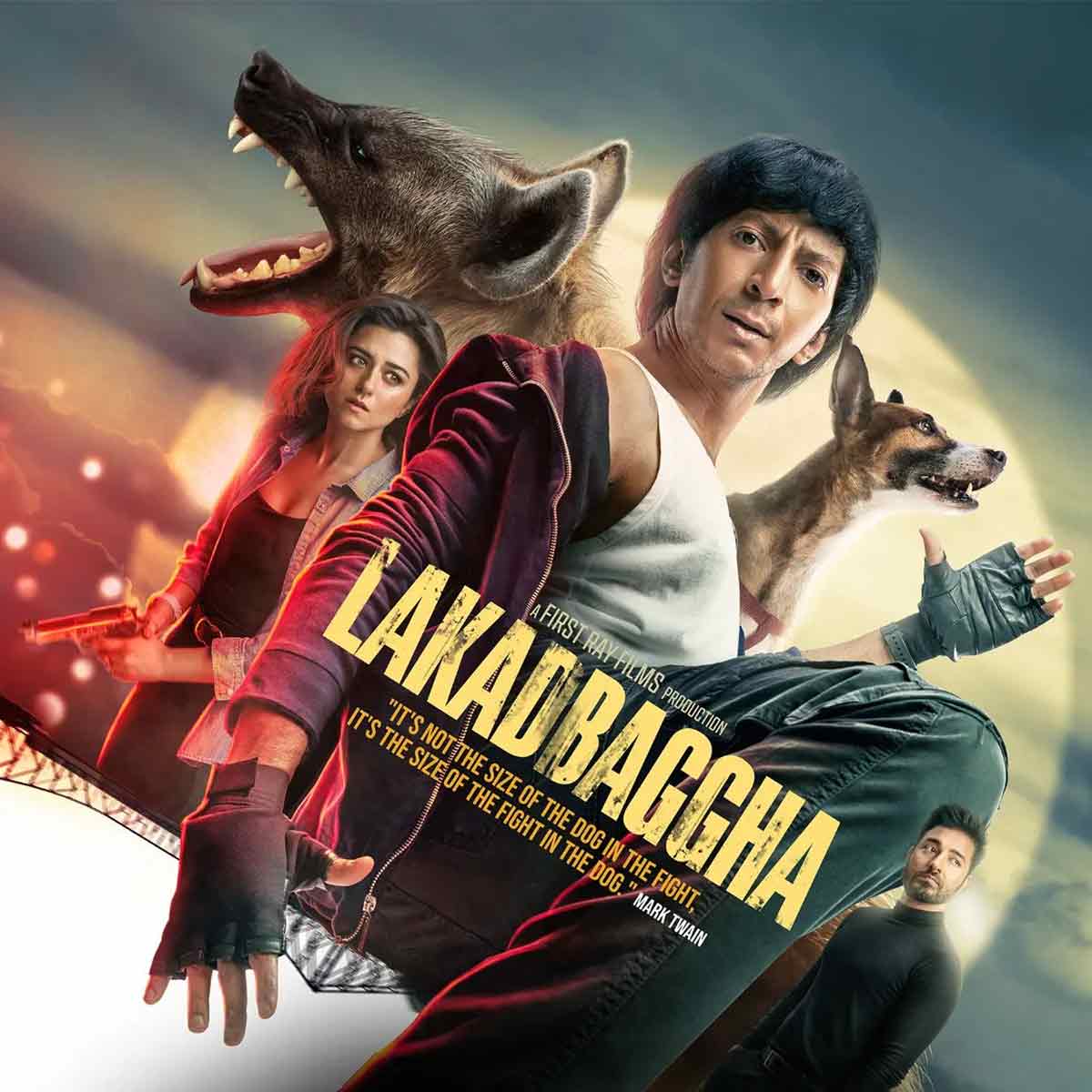 Image Courtesy: Instagram/iridhidogra
Lakadbaggha is releasing with Kuttey on January 13. It was screened at the 28th Kolkata International Film Festival. Starring Ridhi Dogra, Anshuman Jha and Milind Soman, the movie is a love letter to animals and dogs at large.
It is inspired by real events in Kolkata where animals were being traded illegally. Dogra said that her character, Akshara, gets stuck at the crossroad between the protagonist and antagonist. For Jha, the film is universal with an Indian soul.
Mission Majnu
View this post on Instagram
Mission Majnu has been making headlines these days. It will be released on Netflix on January 19. Its plotline revolves around an undercover Indian spy who is set on a mission to unveil a covert nuclear weapon program brewing in Pakistan.
It will see Sidharth Malhotra and Rashmika Mandanna as a fresh pair. Helmed by Shantanu Bagchi, the movie is set in 1971 when the Indo-Pakistan War took place.
Don't Miss: Indian Films That Set Fashion Trends & Left Us Impressed In 2022
Tehran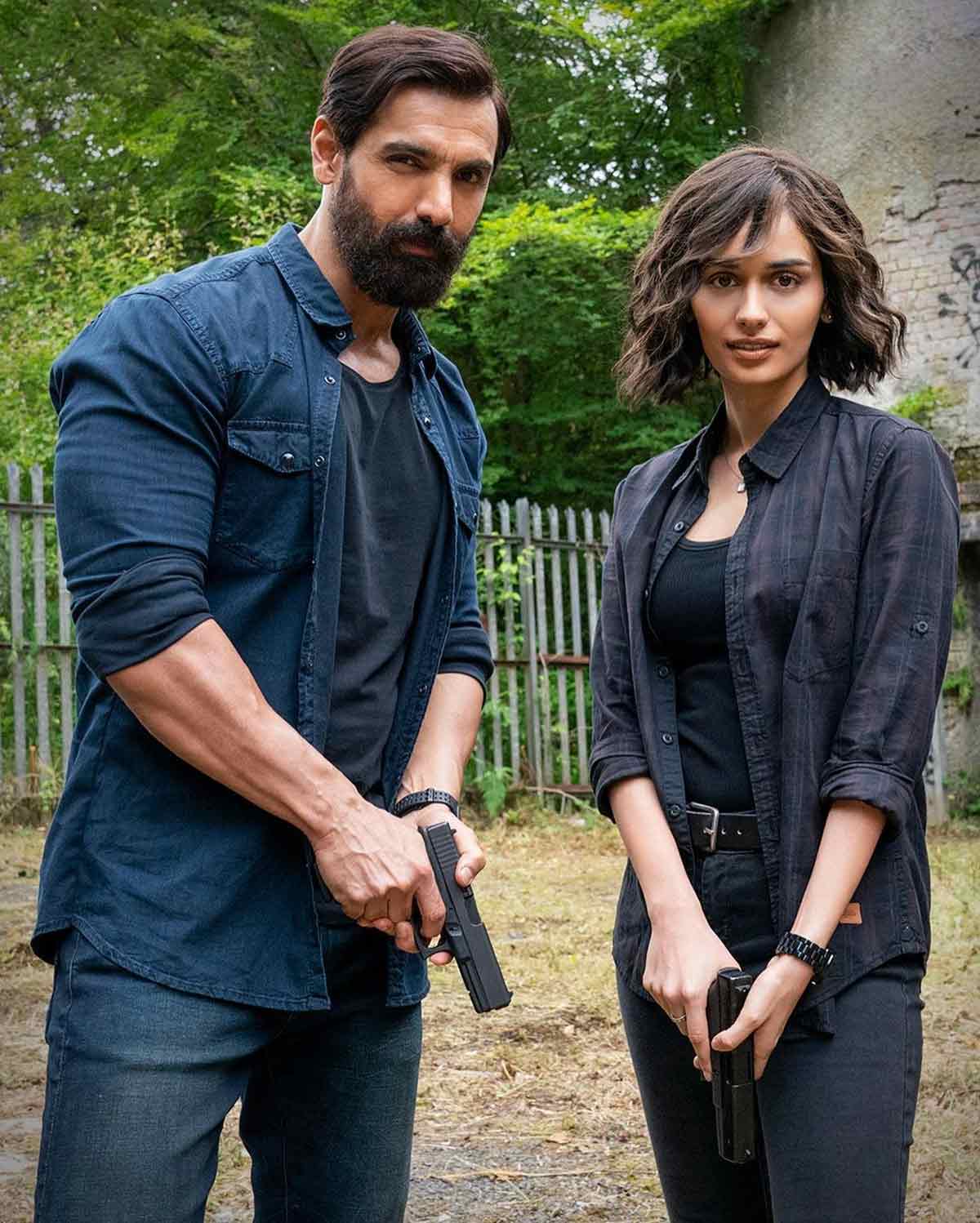 Image Courtesy: Instagram/thejohnabraham
Starring John Abraham and Manushi Chhillar as leads, Tehran is released on January 26. The plotline of the film is based on true events that happened during the Russia-Ukrain war. The geopolitical film centred around Tehran will release on OTT in February 2023.
Don't Miss: Bollywood Films That Succeeded Despite Calls For Boycott In 2022
Pathaan
View this post on Instagram
Pathaan is one of the much-awaited films of Shah Rukh Khan. Starring Deepika Padukone and John Abraham, it will hit theatres on January 25. Its dubbed versions will also be available in Telugu and Tamil.
So far, Besharam Rangand Jhoome Jo Pathaan have impressed the audience. People are eagerly waiting for Badshah to grace the silver screen.
Recommended Video