Is your friend or family member is getting married outside India or in another state? Are you unsure about what needs to be packed and what should stay behind? Is your packing all over the place? Hey! don't panic! We know what you are going through and we have listed your checklist. Read on and relax.
Travelling Documents
Passport, train tickets, flight tickets, insurance for foreign travel and other related documents are crucial so make a folder in which you can store all of it. Also, do not forget to cross check all your dates and validity and schedule before you start planning rest of the trip.
Grooming Kit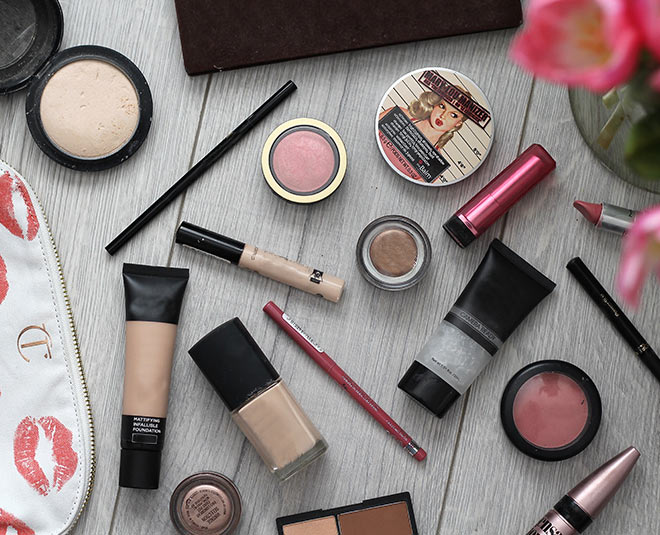 Image courtesy: whatshedoesnow.com
The most essential thing that needs to be in place is your essential kit. Keep your lipsticks - a nude, a red and a pink shade in the make-up bag, throw in your make-up brushes, your kohl and the sharpner, your lip liners, cotton pads, make-up remover, bob pins, mascara, toothpaste, tooth brush, mouth wash, floss, hair pins, hair spray, safety pins and your perfume, in your pouch. Prepare a checklist according to your needs.
Wedding Attire
Wedding celebrations usually last for 2-3 days. Which basically means 4 outfits (1 for just incase). Decie what you want to wear beforehand and keep your clothes ready. If some fitting needs to be checked, do not keep it fot the last day.
Extra Footwear
Image courtesy: pixabay.com
You got all your matching footwear in place but what if one breaks? Invest in one such footwear which matches all your dresses and you can carry as a spare. You have no idea what a saviour that footwear can be. Also we suggest that you do not take all heels. Carry flats as well as walking in heels the whole day might have you in tears by the end of the day.
Accessories
Along with your clothes, do not forget your jewelery. We say 'it's obvious', but many times we do forget something or the other because of our last minute packing habits. A simple way to go around this is that the moment you decide your outfit, take out or buy the
matching jewellery
asap and put it in a pouch and keep it all together.
Invitation Card
When travelling out of the country for a destination weding, it is a good an safe idea to carry the invitation card with you. Some times you have to shoe the proof to the customs officials to reaffirm the purpose of your visit.
Gift
Your prsence for your friend is as it is very much valued but it is always nice to get a thought after gift as wel. The small gesture can be a reminder as to why they are friends with you. Just refrain from buying something too heavy or too fragile.
Emergency Kit
Image courtesy: pixabay.com
Carry a small pouch in which you can store your medicines for a headache, or an upset tummy. Throw in some pain killers and ointment for muscle pain along with band aids of course. And also throw in a small collapsible umbrella for just in case.
Sunscreen
Carry a sunscreen with SPF 50 at least, so that you can prance around in a day tme wedding or function without hesitation. Carry a small tube as well in a clutch so that you can re-apply every 2-3 hrs to avoid burning.
Chargers
Charger to your phone, a mulitple plug and the wires to your DSLR. And do not forget extra batteries. If you can throw in a powerbank, then nothing like it.