Goa is the best destination for all kinds of travellers and especially the party-minded people who want to dance the night away and chill in hippie vibes the day after. While there may be a hundred party places in Goa, some of the clubs really stand out for their ambience, music, location and food. So let's give you a guide to the best party places in north Goa.
Club Tito's
Image Courtesy: www.titosmallorca.com
Club Tito's is one of the most famous clubs in north Goa and all of Goa in fact. The club is located on the Tito's Lane near the Baga Beach. While weekends at Tito's are reserved for crazy carnival parties that are a hit with all kinds of crowds, weekdays also have special shows with fire jugglers, dancers, acrobats and great music. Club Tito's is also the right place to see traditional dances such as the Goan Deknni and Portuguese Corridinho.
Cafe Mambo
Image Courtesy: www.facebook.com/cafemambogoa
This is another club managed by the Tito's Group. Cafe Mambo hosts Ladies' Nights on Wednesdays and has interesting theme parties from time to time. Located near the Baga Beach, Cafe Mambo is a great place to party for lovers of all kinds of music whether Bollywood, Techno or Hip Hop. Party lovers from various nations descend here for New Year Party In Goa and have the time of their lives.
Read More: Don't Miss These 4 Shacks in Goa This Winter
Curlie's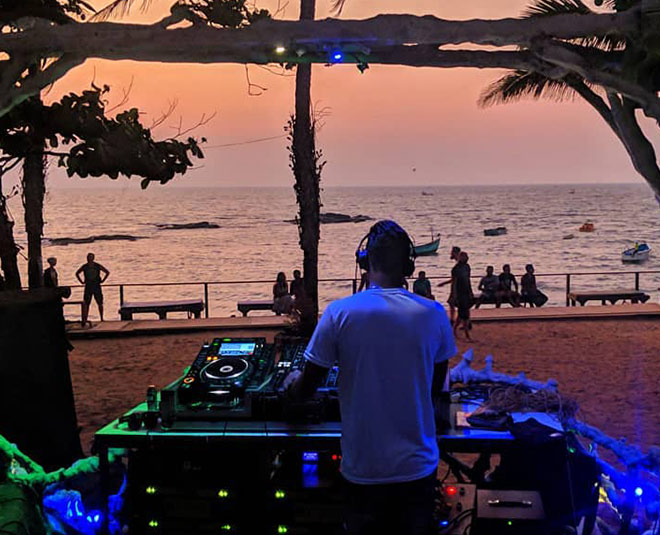 Image Courtesy: www.facebook.com/curliesgoa
This place is one of the best beach shacks in Goa and comes alive as a party place at night. Fresh seafood, chilled ambience, good trance and psychedelic music with the sounds of the Arabian Sea are what make Curlie's one of the good options for party lovers. The Curlie's Beach Shack hosts various open air beach parties and music festivals attended by popular musicians. Located at Anjuna Beach, Curlie's is a bit secluded so it is advisable to plan the transport well in advance.
Club LPK
For the ultimate clubbing experience in north Goa, Love Passion Karma or LPK is the place to be. Situated on the edge of the Nerul River near the Candolim Beach, this waterfront club has an ethereal ambience. Mud and stone sculptures in myriad shapes give this club a unique design plus a background of terracotta statues and a 400 year old Portuguese church make for an interesting outing. Club LPK is spread over a huge area and a little away from the crowded places so it can be one of the best options for a New Year Party in North Goa.
Club Cubana
Club Cubana describes itself as the 'Nightclub In The Sky' and true to this description, the club is located near the Arpora Hills and offers a splendid views of the Anjuna to Aguada beaches. This classy and accessible club is the ultimate party destination due to its trendy House music, beautiful pool and happening ambience. It's great for clubbing with your beloved or even for a gang of girls who are out to paint the town red on beaches of north Goa. Wednesdays are ladies night while Models' Night is held on Saturdays and guests are screened before entry to ensure that there is no hooliganism.
Apart from these excellent options, Nyex Beach Club, Hill Top, Silent Noise are other places that you can head to for a fun-filled party time in Goa. So if you or your friends are planning to have a New Year Party in Goa, Christmas Party in Goa or spend your birthday in Goa then head to these clubs to have the best time ever. For more info on travelling to Goa and travelling tips, stay tuned to HerZindagi.