You must have thought many times about taking a break from the cobweb of your daily routine, booking the tickets and going on a vacation, but you are 'afraid'. Questions like "do I really want to spend my money on this trip?", "can I afford to take leave from work?" and "do I actually need this at this age?" must have often popped up in your mind, and these have ultimately resulted in the cancellation of your plan. This time, before you drop your plan to travel, have a look at the five reasons why you should travel:
You Get To Know Your Capabilities
Life is not a bed of roses, and traveling is not smooth either. You may witness an unexpected event. Getting panicked and scared is obvious in such a situation, but realizing that having negative thoughts and fear will not help you in any way, you will have to gather courage and do what needs to be done to get things right. You will have to face all the challenges on your own and come out of it. Later, when you will think about all that, it will amaze you that you have done some of the things which you could never think of. You will know that no matter what challenge is thrown at you, you are capable of accomplishing and rising.
You Realise World Isn't That Scary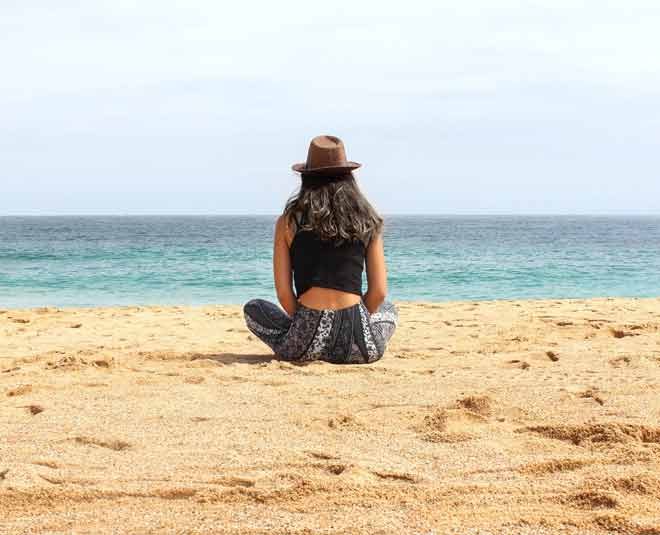 While having a vacation in a foreign land, you will find it hard to not start thinking that the entire world is a dangerous and scary place. But the reality is different. Of course, it is mandatory to be extra cautious and take special precautions when traveling, but you don't need to worry all the time. You will find a lot of travelers like you, who will first be unknown but as soon as you get to know them, you will find common areas of interests. Strangers turn into good friends quite often. The danger is always out there, but traveling will teach you that you don't need to let your fear inhibit you.
You Step Out Of Your Comfort Zone
Would you ever like to leave your soft and comfy bed to go on a hard trek on a hot summer day? Would you happily leave the comfort of the perfect living conditions to challenge your limits? If no, then you should. Travelling will be your best teacher when you want to see how far you can go. It will teach you that everything striking and miraculous lies on the other side of your comfort zone. You just need to give yourself a little push and you will see how splendid everything is. Never let the nervousness connected with leaving a comfy place to overpower the joy associated with a new place.
You Feel Joy In Simple Things
"Beauty lies in the eye of the beholder" holds true for many tiny destinations that have a lot to offer in terms of natural beauty. These are also the places for which majority of the people think that there is nothing much to see, but these destinations are a paradise for naturalists. You will get to witness beauty at its best while having an ideal and peaceful holiday. Before going, your friends will probably say, "there is nothing to see; nobody goes there", but you will have among the best trips of your life when you will find yourself in the middle of spectacular landscape and serenity. Travelling tells you how to take delight in simple things that life is offering. The joy, sometimes, lies in the simplest beauty.
READ MORE: Do You Know Travelling Has These Health Benefits?
You Start Living In The Moment
While traveling, curiosity and elation will take you to charming places, and fill you with unlimited memorable moments. The silence and tranquillity will let you focus on your thoughts. You will be able to unclutter your ideas and think straight. The beauty of the place will not let you think about anything else. You yourself would want to smile at the simple joys of life. Travelling teaches you to be conscious, and be in the present with all of your senses. You will learn that no anxiety or worry about the future is powerful enough to make you sad.
The world is a beautiful place and if you don't travel, you miss a lot of it! This time, don't wait for anything, just step out and travel!