Kashmir's Beauty Through Paushika's Eyes!
Wondering who the little girl is from the viral video of Kashmir's beauty? Here's a brief!
Kashmir is considered one of the most beautiful places in all of India. While the beauty is surreal, a little girl from an interview gives you all the right reasons to visit this place when it is winter season!
What Is The Viral Video?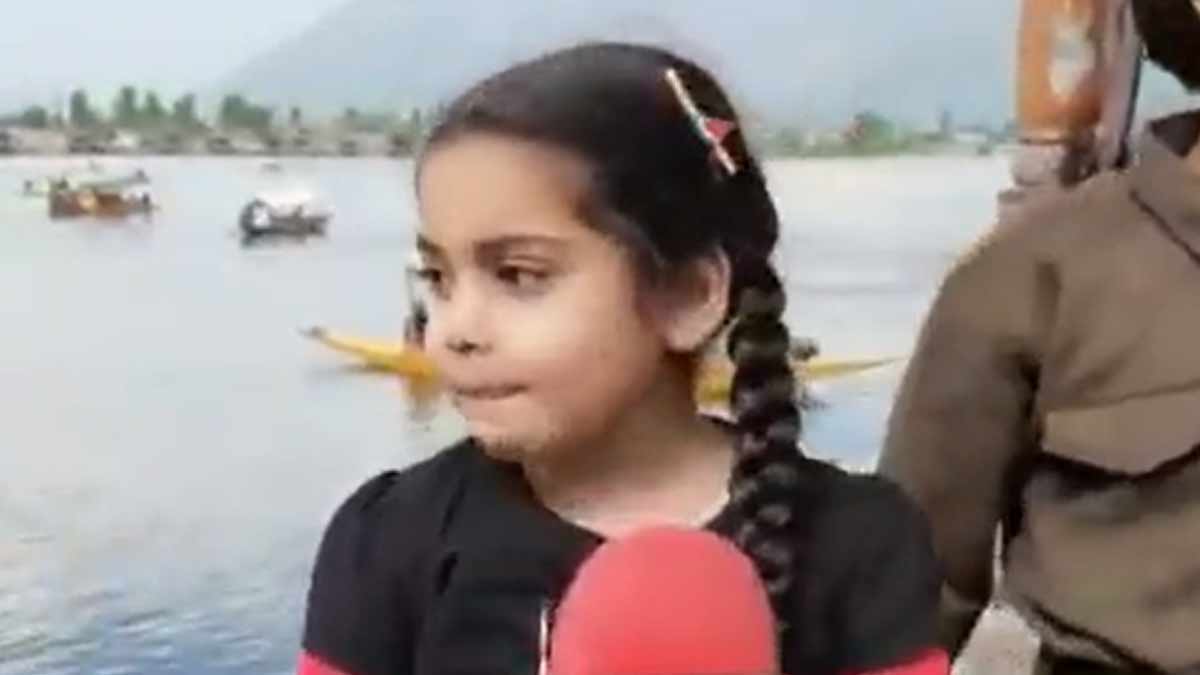 On April 16, an officer from Jammu and Kashmir, Imtiyaz Hussain took to his Twitter and uploaded a video with the caption, "Hey, Cutie Come again in winter. Promise, it will snow then." The video has become viral in a short time on social media.
It is a video of a small girl who is on her visit to Kashmir to have a glimpse of the snow!
Read More-Family Welcomes Newborn Baby Girl In A Chopper, Spends INR 1 Lakh For Her Homecoming
What Does The Little Girl Say In The Video?
Hey,Cutie😍
Come again in winter. Promise, it will snow then😊 pic.twitter.com/2eG7RIccPc — Imtiyaz Hussain (@hussain_imtiyaz) April 16, 2022
The girl in the video says, "My name is Paushika, and I was here yesterday. We moved in from an airplane. It was really fun and we explored. We got a hotel. " She shared her plans to explore the state, saying, "Then we were planning to go to a tulip garden. We were also planning to go to a boat hotel."
She went on to say, about the beauty of Kashmir, "This is my first time in Kashmir, so Kashmir is a beautiful place and the language is also very beautiful. I actually like the hotel, boats, and mountains."
She then stated her desire to touch the snow, but unfortunately, the snow did not occur. "My goal was to only touch the snow, but when we came it didn't snow." She then asked the person making the video, "Have you ever seen snow in Kashmir?" She further expressed her experience so far, saying, "Well, I have not seen snow, but I've seen it in the mountains. The mountains are a really chilly place."
Read More-Man Puts Daughter's Footprints On Trucks To Start A New Business, Watch Viral Video
Public's Reaction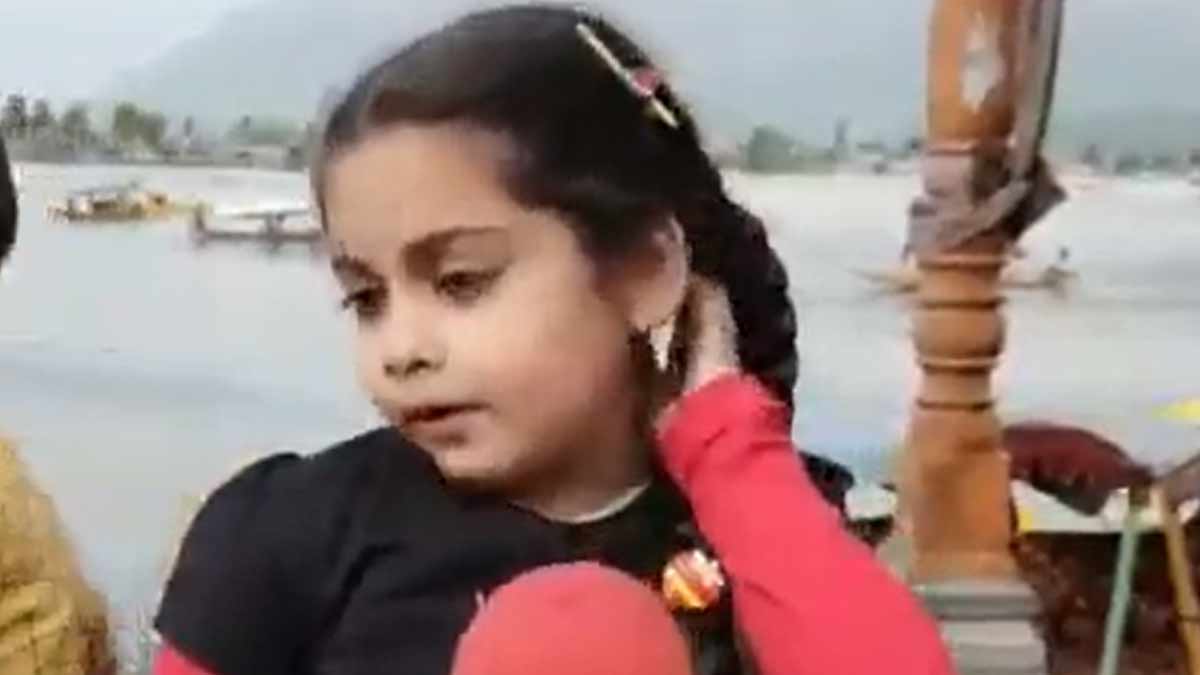 The video has received a viewership of 560K and has more than 3K retweets. The girl's review of Kashmir has received a lot of attention on the internet for a variety of reasons, including the girl's candor and cuteness.
Jammu and Kashmir are popularly known as the "Crown of India", and it is India's northernmost state. Kashmir is also known as a "paradise on Earth" because of its stunning natural splendor.
Green meadows, lovely natural lakes, and alpine ranges thrive in this valley, offering breathtaking views of the Pir Panjal Range of the Himalayas. Seven lakes and waterfalls can be found there.
Looking for something more? Connect with us over our official Instagram account and drop us a comment. Stay tuned to Herzindagi for more updates and viral stories!