I recently entered my 20's, and my life has drastically changed since then. There have been countless changes, but one that particularly annoys me is people expecting me to find a partner. For the past few years, I've been hearing from my friends and relatives that getting a partner will get one happiness and a feeling of complete enjoyment.
I've noticed that society pushes us to believe that having a partner is necessary to feel complete. They cannot imagine that people can be content with their lives as singles. However, I am extremely happy with my single status. After all, there are so many perks and no responsibilities this way. I have the freedom to live my life as I see fit. There are so many amazing things that I can only experience being single. If you don't believe me, have a look at these exceptionally amazing benefits of being single.
1. Travel Without Guilt
Consider how much travelling you can do with whomever you want, to anywhere you want, without worrying about your partner's decision or the deep thoughts and stress of managing a long-distance relationship. You can really wake up any day and decide to relocate overseas, go trekking through the mountains, or move for higher education without any doubts or confusions in mind. What do you think a romantic partner would do after this? They'll probably not be happy if you don't include them in the decision-making process. However, if you are single, you don't have to worry about these things.
2. Have Multiple Crushes
You are free to have multiple crushes and flirt with whomever you want without any constraints or guilt being single. Let's face it: everyone flirts now and then, and if you enjoy flirting, singlehood may be right for you.
Don't miss: Expert Explains Why It's Better To Be Single Than Being In A Toxic Relationship
3. You Make Your Own Schedule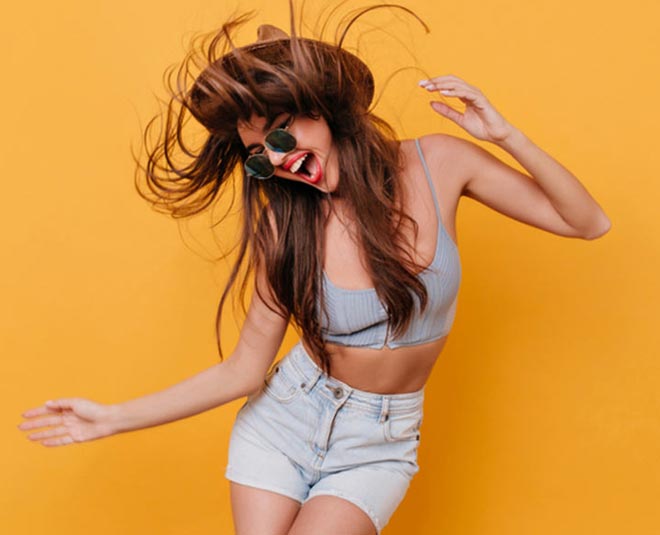 The amount of time a couple spends with each other, together or through chat may be cute but can you imagine how much time they waste doing so? When you're in a committed relationship, you gotta consider the other person's schedule. That could mean having a late dinner after a long day at work or skipping your friend's birthday celebration to attend their brother's wedding. Single people, on the other hand, have more freedom in terms of scheduling. You can save tons of time being single.
4. Self Reliant
Being single can actually make you more resilient, which makes it easier to solve difficult challenges. When you have the freedom to do everything on your own, you learn a lot more, and nothing is more empowering than knowing what you're doing and being self-sufficient. With each new challenge you encounter, you learn something new that is greatly useful to you and will eventually benefit you in becoming independent.
5. More Time To Achieve Your Dream
With more time to focus on yourself, you get closer to your dream. You can do things with more focus without any distractions, being single.
Don't miss: Are You 30 Plus And Single Shaming Yourself? Here Is How You Can Deal With It
6. Learn About Yourself
Being single means simply focusing on oneself, whereas in a love relationship, one may lose touch with oneself. Being single gives you the opportunity to reconnect with yourself. You can concentrate on yourself, learn, and grow. socializing with friends, taking time to focus on personal aspirations and spending time alone, doing all these activities and more are common for single people.When you're single, you learn to prioritise self-care and enjoy your own company, which is fantastic!
When we can enjoy all these wonderful things alone, why does society want us to believe we are not enough by ourselves? Surely, there are many people who are together, but being together does not guarantee happiness. Does it?
Those who are happy together, should stay together. But those who are not, don't need to settle. Don't let society make that decision for you. This is your life and live it like however you want to live it. And always remember, you are enough for yourself. So if you ever feel like getting into a relationship, be sure it's because you want to, not because society expects you to.
For more such pieces, stay tuned to HerZindagi!