Weekly Numerology Prediction Between May 8 And May 14
Find out what the stars have to say between May 8 and May 14 according to our numerologist.
Is there an urgent assignment or personal work that iss keeping you worried? Are your relationships getting you worked up? Fret no more! Our expert Dr. Madhu Kotiya, Tarot Mentor, Numerologist and Vastu Expert, is here to guide you through this week. Read on to know more.
Number 1
This week follow your intuition on health issues. If a diagnosis whether that is positive or negative does not feel right, or you do not feel comfortable with your health care provider, get a second opinion or a new provider. For those who take alcohol, this is a time when you are likely to overdo it. Indulge if you must, but in moderation. This is also a great time to access the great spiritual books of the world. On the work front, you are at your creative best, and your popularity will soar. A promotion or an additional charge at the workplace is likely. Businesspeople will do well. On the personal front, those looking for love could have to wait or may come across the wrong choice. Existing relationships are likely to feel stagnation. Mental tension will remain.
Lucky number: 18
Lucky colour: Indigo
Lucky day: Friday
Number 2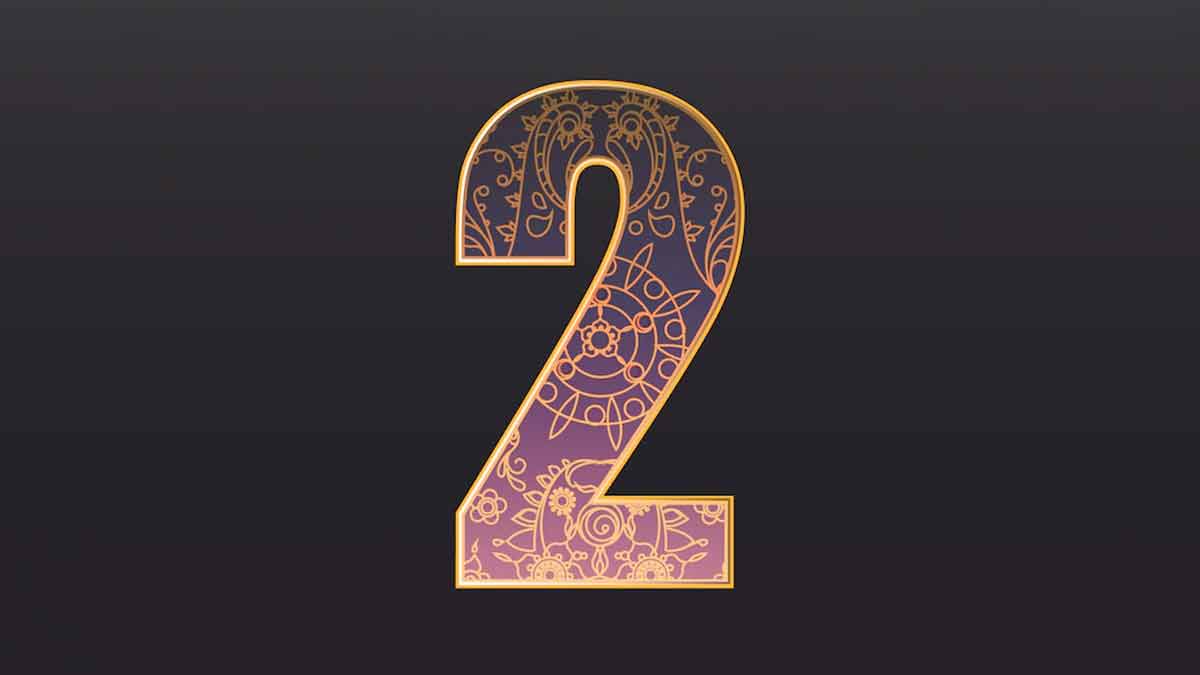 This week you need to take care of your health. You can get the things materialized and much-organized way. Prevention is better as things remain under control. Yoga, Pranayama, and meditation will be rejuvenating. If you are suffering some health ailment it is better to go to a medical consultant and start the medicine. On the work front, a promotion is in the cards for some. Good relationships with seniors will pay rich dividends. Those fond of reading and lecturing will find ample time for both. On the personal front, this is the time to be happy. You will enjoy a good reputation among your relatives too. Love will be at the centre stage of your life. This is either a new relationship or a powerful re-bonding of an old one.
Lucky number: 17
Lucky colour: Gold
Lucky day: Sunday
Number 3
This week a healthy and positive environment will add to your charm and attraction. You will grow both physically and mentally. This is a good week to enjoy, and pamper yourself with beauty-enhancing tips. You will not mind spending a good amount on your personality grooming. On the work front, a change of job is likely for some. This is not a good week for those doing partnership business. You tend to overreact, but keep your finance and wavering mind under control. Money transaction business should be done with great care. On the personal front, you are likely to get an ambitious partnership with a beneficial influence. You are kind and generous and make all efforts to win the heart of your partner.
Lucky number: 29
Lucky colour: Sky Blue
Lucky day: Tuesday
Number 4
This week's health should not be a cause for worry for you. This is a great time to give thought to what you are doing to increase your health and vitality. If you need rest or exercise, consider it, and add it to your schedule. On the career front, a position of power is predicted for you. Your hard efforts done in the past will reap rich dividends. You will find a harmonious balance between meeting your professional commitments and spending quality time with friends and family. On the personal front, with romance in the air. For the moment, even though life's problems go on, you can take time out to forget about the hassles of the everyday world and enjoy the company of your partner.
Lucky number: 28
Lucky colour: Peach
Lucky day: Saturday
Number 5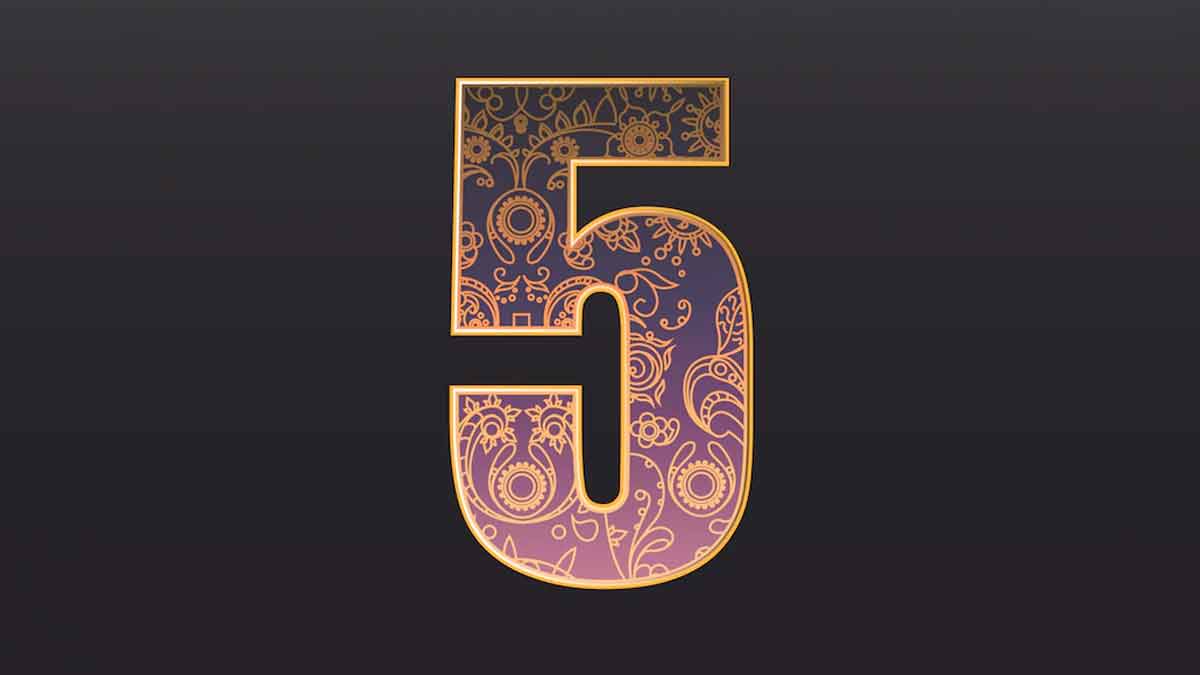 This week you might find that your health changes drastically, and you can let go of old negativity. Sudden insights and a feeling of great optimism make it possible to let go of old grudges and feel fabulous about the future again. Trying new things or food and enjoying them is also indicated. On the work front, this is a time when you can expect new opportunities to come on your way. Be ready for them. A good week for media people and politicians. On the personal front, lovers will have a good time. Those in a committed relationship will turn into a strong relationship that is mutually supportive and beneficial. If you are looking for someone, this might be the time. You might be very pleasantly surprised by how things work out.
Lucky number: 12
Lucky colour: Black
Lucky day: Tuesday
Number 6
Stress and anxiety are likely to be affecting your health this week. Balance in exercise, food and water intake, and getting adequate rest is required now. Breathing exercises and meditation are particularly advisable. If you are waiting on test results, try not to worry too much and focus on the positive vibes. Workwise, the week will be either burdensome or non-existent, and you may be feeling stuck. Know that you do not have to stay in a situation that is not healthy or workable for you. You may find a lot of mess created around you. Have faith in yourself and the Almighty that changes are possible. On the relationship front, this can be a make-or-break period. This is a time to be clear about what you want out of your relationships.
Lucky number: 21
Lucky colour: Grey
Lucky day: Saturday
Number 7
This week you feel spiritual and religious and would get immense benefits working in a group. Seeking advice from your spiritual leader in concern of health is on the card. If you have health challenges, discipline, order, and commitment are the way to go about it. You feel more comfortable with traditional therapy for healing yourself than consulting a doctor. On the work front, direct your energy into a job where quite a bit of planning has already been done. Focus on your strengths. There will be new opportunities coming on the way, making you a hopeful and vibrant person. On the relationship front, if you are currently committed, you will move to the next level. For some time, you are likely to have a peaceful, happy period in your love life.
Lucky number: 13
Lucky colour: Navy Blue
Lucky day: Tuesday
Number 8
This week if you feel lethargic, then follow through with your health regime on your own. Days ahead are great for your health. Health will improve, and those waiting for the test reports will have reasons to celebrate. You can have a peaceful and positive time now. Your positive and afresh outlook on life will be in progress to lead a better life. On the career front, you will feel new energy that pushes you to go ahead without much effort, and it will pay rich dividends. Those in the arts, music and literary fields will have good times. Even those in the psychic and healing profession will be doing well. On the personal front, you need some time and space to understand the intensity of relationships, especially in love relations.
Lucky number: 31
Lucky colour: Turquoise
Lucky day: Thursday
Don't Miss: What Is Alia Bhatt And Ranbir Kapoor's Connection With Number 8?
Number 9
This week you are highly active and feel energetic. You are action-oriented and rejuvenating to others. You want to pass your time in creative pursuits. You are filled with new ideas and thoughts. Your curious mind will make you occupied with one or other things. As your muscles are likely to act up, exercise regularly. On the work front, you need to take firm decisions. Be prompt and aggressive when it comes to business ventures,; otherwise, you may miss some good opportunities. Time is apt for journalists, if they are focused and clear about their goals, they will not find it difficult to move ahead. On the personal relationship front, offer what you have for your partner. The picture is not exceptionally good on the emotional front. A difference of opinions with the elders is likely.
Don't Miss: May 2022 Numerology Prediction By Expert
Lucky number: 39
Lucky colour: Red
Lucky day: Wednesday
Stay tuned with HerZindagi for more such predictions!