This week there is a sense of fulfillment health-wise. A new beginning that naturally occurs after the completion of a cycle. You are in the right place, doing the right thing to be in good health. You are following a strict regime of diet, exercise, and relaxation. The motto of healthy living is also reflected in your personality. Overall, you will enjoy the week. On the career front, you are filled with renewed energy and enthusiasm. You have a breakthrough moment on the card. This week you are likely to embark on a new journey of the self-made person. An idea or passion will inspire and motivate you. On the personal front, you have a crush on an unapproachable person. The danger is hidden in illusions and chances are there that you may face difficulties in the future. To move forward avoid daydreaming.
Lucky number: 9
Lucky colour: Orange
Lucky day: Saturday
Number 2
This week you need to have control over your taste, touch, passions, lust, and illusions. You should be smart and know how to make the best use of everything. You will be healthy, charismatic, and inspiring. People around you will get awestruck by your spontaneity and magical powers of words. Be positive and in control. Overconfidence could be harmful. On the career front, you feel more stable and mature in terms of finance as well as emotions. You take situations that come and turn them in your favour. You are more traditional in your way of working and believe in rules and regulations. Enjoy the confidence because of your self-control. You need to take time to meditate and spend some time alone even if you are in a committed relationship. Maintaining your inner balance is equally important.
Lucky number: 3
Lucky colour: Peach
Lucky day: Wednesday
Number 3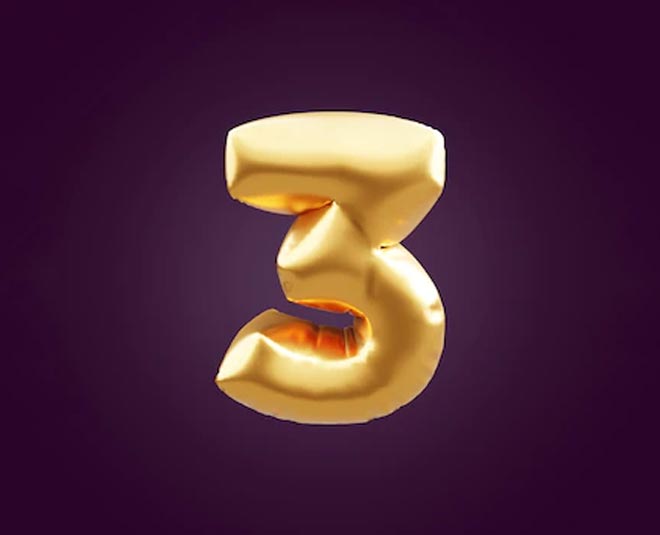 You need to be careful about your health this week. More work and no relaxation could be harmful. Your body needs rest. This is a time to create a detailed plan and to follow a schedule. Good time management will pay off and you will enjoy both work and health. Those who are planning a healthy family, need to be persistent and focused. On the career front, you are now headed towards a much better position. Use the opportunities for changing your beliefs about yourself. At some point you feel offensive but stay away from such a situation, this may give you an upper edge in the times to come. On the personal front, romance is on the card, and you feel delighted. Trusting your partner will give you the strength and confidence to overcome the obstacles in life.
Lucky number: 12
Lucky colour: Golden
Lucky day: Sunday
Number 4
This week you are full of energy. You are a visionary and dream beyond your current limitations and move confidently into new areas. Take this leap of faith to develop the real you. Think big in terms of where you want to be and what you want to discover along the way. On the career front, you feel immense satisfaction once you find your work is on the right path after a long time. All this while despite putting your heart and soul into your work, some hurdles appeared making you frustrated. Now you can bid adieu to the failures and accomplish your tasks. You can start a business that sells items for children this week. This week a happy close-knit family and enjoyment in love relations are on the card. You enjoy a happy family life even if you are single.
Lucky number: 22
Lucky colour: Red
Lucky day: Wednesday
Number 5
You may need a medical examination this week. Do not ignore your health. This is a wake-up call. Take timely action which would be to your advantage. Learn to live in the moment and seize the time. You will be radiating good energy. Share these good energies with the people around you who are feeling low. On the professional front, you are likely to make decisions with your mind than heart and are very disciplined. You are independent in thought and action. For a better understanding of the situation and a person, you like to know the how, what, why, where, when and who of everything. Your relationship is taking a turn this week. Everything was going fine but some sudden changes could change your life. Your spouse or partner starts doubting you or becomes over-demanding.
Lucky number: 19
Lucky colour: Sky Blue
Lucky day: Friday
Number 6
This week you feel inspired to start a creative project like taking up an art class or enhance your skills. You feel comfortable with your real identity and are not afraid to express yourself to others. Allowing your creative pursuits will bring new potential. Stimulating your imagination will allow your new talent to unfold. You will enjoy good health. Career-wise this is the time to dream and enjoy the pleasures of life. You are likely to spend more time on your happiness. Executing your ideas to achieve a target will put you in your senior's good book. You are rich financially and by heart too. Your generosity and kindness will nurture your relationships. This week you are at ease with yourself and others. You are likely to create a positive environment at home. Trust will give you the strength and confidence to overcome the obstacles in life.
Lucky number: 20
Lucky colour: Indigo
Lucky day: Tuesday
Number 7
You are about to bring a fresh perspective on life and some significant positive changes are likely to be made. You will feel rejuvenated. You are likely to go on a deeper spiritual journey that will bring greater meaning and purpose in your life and renew your inner energy. Hope for a better future and optimism is reflected in your creations. There is a call of destiny that motivates you to go on. Professionally, you may have to bring changes in your working schedule. If you are not able to meet the demands of your professional responsibilities, think over it. Try to bring about balance and moderation in your life. On the personal front, there will be issues while communicating with your family. It is time to know the importance of family bonding, and this will help you to focus your energies on lovely home life.
Lucky number: 11
Lucky colour: White
Lucky day: Monday
Number 8
This week you are adventurous and curious. You will be filled with a great amount of energy like a child. Use this energy in creative pursuit and hone your skills. Risk-taking and creative energies will open new areas in your life. If you are facing a moment of doubt, then believe in yourself and follow your heart. On the career front, you feel kind towards others and may decide to use abundance in your life for the benefit of others. You are likely to work for welfare schemes or volunteer for a religious organization for your happiness. It will give you immense satisfaction. You may lend money to someone in need. On the personal front, you will experience a spiritual spark and divine feeling will fill you with faith. This is a time when you seek solitude and isolation from others.
Lucky number: 6
Lucky colour: Pink
Lucky day: Friday
Number 9
Eliminating unwanted emotions will make you feel refreshed. This is a period of self-evaluation and to think about your mistakes. This will help you release the feeling of guilt and sorrow about the past. This is a suitable time to make fresh decisions. Share your experiences with others and in healing within a group. Professionally, you have logical and analytical strength and the courage and intellect to accomplish all that you desire. You need to detach yourself in a specific situation, to discover the truth. You need to use your intellect to prove your point and succeed. You can also solve problems through diplomacy. On the personal front, you are filled with unbounded energy. And this energy needs to be balanced with a realization of responsibility and compassion.
Lucky number: 13
Lucky colour: Blue
Lucky day: Thursday
Did you like this article ?
Disclaimer
Your skin and body like you are unique. While we have taken all measures to ensure that the information provided in this article and on our social media channels is credible and expert verified, we recommend you consult a doctor or your dermatologist before trying a home remedy, quick hack or exercise regime. For any feedback or complaint, reach out to us at compliant_gro@jagrannewmedia.com