With the new week all set to mark its beginning, here's how the stars are aligned for you. Read on your weekly numerology prediction as provided by Dr Madhu Kotiya, Tarot mentor, Numerologist, and Vastu Expert to plan for days ahead.
Number 1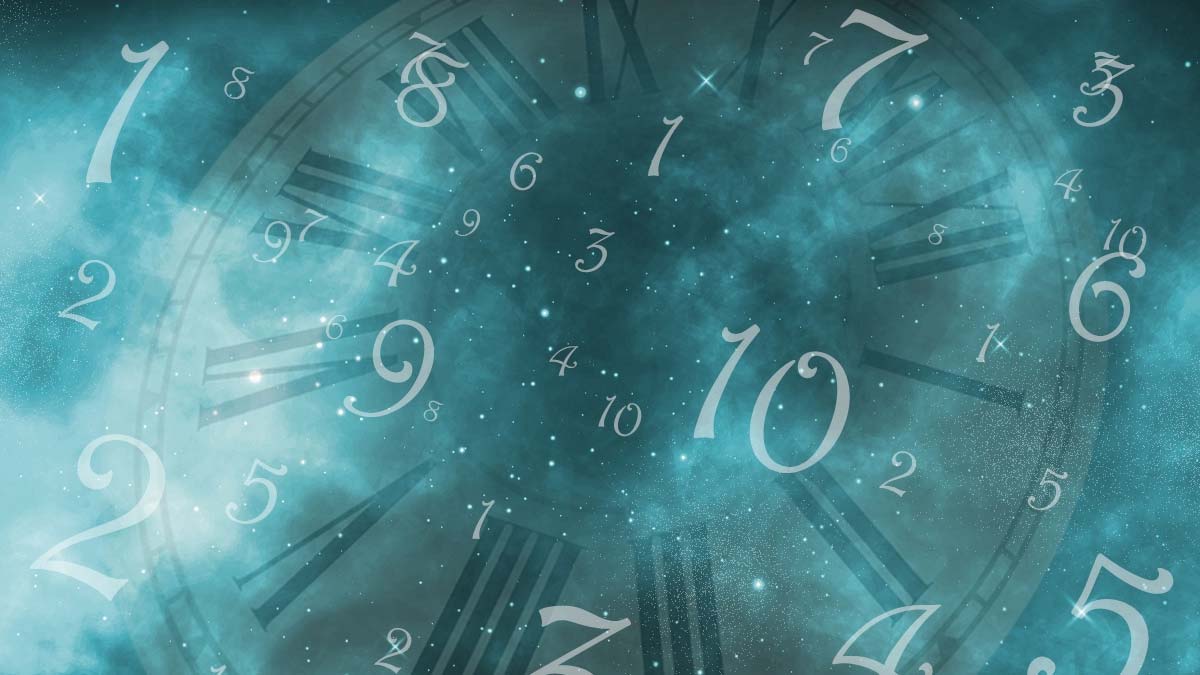 This week you need not compromise on the health front as you tend to become inflexible in your approach. Analyse how you are dealing with health issues because chances are you are resistant to changing your ways for the good. You have established your way of living and are following the tried and tested ways. This week on the career front, it is crucial that you have focus and determination to achieve your goals. Chances are that you will be faced with difficulties and others may try to limit you. Be confident and diligent to overcome any opposition. On the personal front, the potential for new beginnings in relationships or renewal is on the cards. Committed people are likely to find a deeper spiritual meaning with their partners.
Lucky number: 15
Lucky colour: Grey
Lucky day: Friday
Number 2
This week your health will be good. You have been through challenges and now are feeling much stronger. With positive health will come happiness in other aspects of life as well. You will feel that you have come a full circle whether it is a career or a relationship. Professionally, you will be quite surprised at how well things are going for you. This period will be marked by the end of any problems that you have been experiencing especially related to your interaction with others. A compromise will be found which will create a harmonious environment. On the personal front, it will be a time of a breakthrough moment in which you feel very inspired and motivated about your relationship with your partner. Ensure you express yourself and know how to use this creative energy.
Lucky number: 10
Lucky colour: Golden
Lucky day: Sunday
Read More- The 4 Most Confident Zodiac Signs, According to Astrologers
Number 3
Anxiety and stress are likely to affect your life his week. You will feel let down by some health challenges. More than your external situation, it is the troubled psychological state that is bothering you. Stop worrying about what will happen in the future and think objectively about what needs to be done. On the career front, you are on the verge of completing a project but face a setback at the last minute. Know that you have the inner resources to overcome any difficulty or challenge. Be resilient as hidden enemies will oppose you. On the relationship front, you may be confused in deciding whether to stay with your beloved or move on. The decision will affect both your present and future.
Lucky number: 17
Lucky colour: Sky Blue
Lucky day: Wednesday
Number 4
This week you have all the positive energy to take good care of yourself and upgrade your health. However, it depends on how well you channel this energy for your good. This is a period of self-transformation. On the work front, things are not noticeably clear. It is a time when something is not what it appears to be. Practice active listening to make sure that you and your co-workers understand each other perfectly. Some of you may feel lost as you are unsure of your destination. Be calm and let your intuition guide you to success. On the personal front, this is a time to renew your love life. Express yourself to your partner and see how it works in deepening your relationship. You are ready to explore different aspects of your relationship.
Lucky number: 8
Lucky colour: Pastel colours
Lucky day: Wednesday
Number 5
This week your health is likely to be good. If you are facing health challenges, then be supportive of yourself and love your body. Turn to women with strong feminine energy that will help you heal at this time. Think positively and trust in the universe's healing energy. On the career front, things are looking good. You will be able to achieve quite a lot in a short time. You will be busy and active and sustain your creative vision even in times of adversity. The best part is that you will be focused on your goals while being friendly and optimistic to those around you. On the personal front, this is an excellent time for you. Unpleasant times are over and there is great potential for happiness in the future.
Lucky number: 22
Lucky colour: Blue
Lucky day: Sunday
Read More- Tarot Card Reader Jeevika Sharma Shares How Should An Aries Select Their Partner
Number 6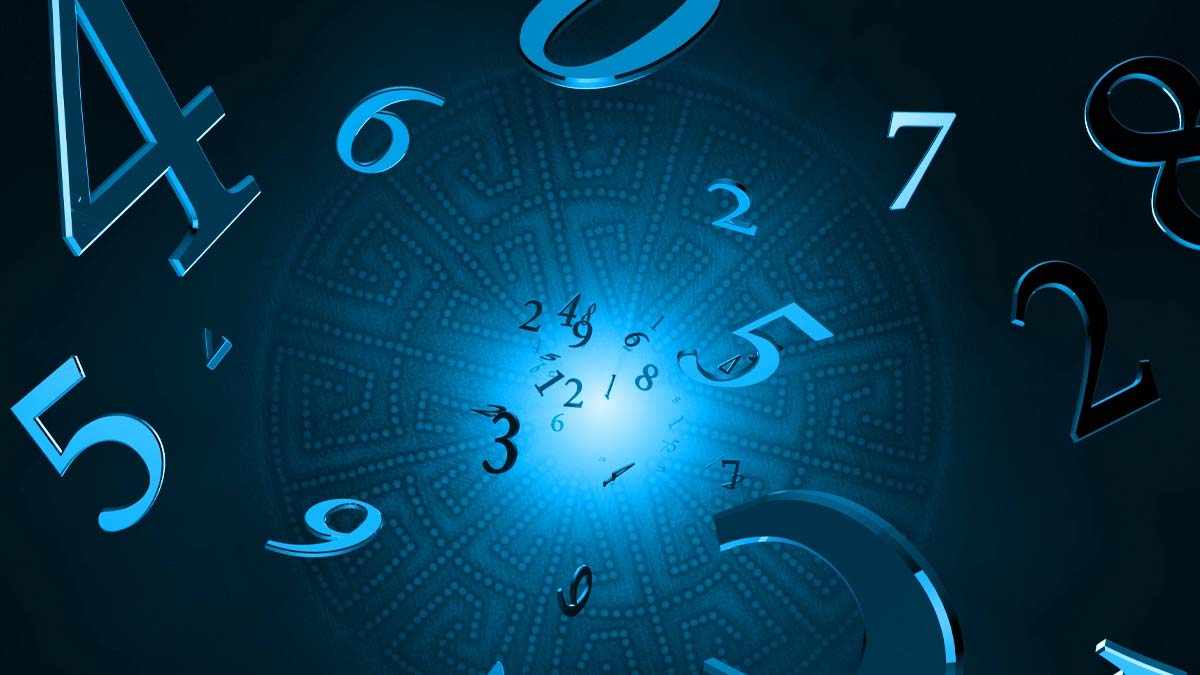 This week discipline and logic will be the mantra for your health. You will display self-control in managing your health if you have still not started then this is the right time to do. If you are suffering from an ailment then, lay out a healthy regime that suits your body well. Through your attitude, you are likely to bring comfort to those around you. Professionally, this is an excellent time. You will learn to trust yourself and your abilities. You have a strong desire to make the necessary changes that will put you on the path to success. On the relationship front, you are likely to feel disconnected. It is important to let your partner know about this feeling. It may be helpful if you simply spend some time apart.
Lucky number: 12
Lucky colour: Red
Lucky day: Thursday
Number 7
This week you are neglecting all areas of health from physical to emotional. This is the time to change that pattern and look for more healthful lifestyle choices. You need to take out some quality time for yourself to rest and rebuild your physical, mental, and spiritual energies. Career-wise, this period will be crucial. You will be offered a new project or venture. You will feel very enthusiastic about pursuing it. This is the time to use the creative force and inspire in a channelized way to get the desired results. On the personal front, it is time for you to keep your balance in every way you can. Stay mindful of the 'give-and-take' required for all successful relationships. Pay attention to both your and your partner's ideas and share them.
Lucky number: 11
Lucky colour: Brown
Lucky day: Monday
Number 8
This week your vitality will be quite strong. Increasing the magnitude of a fitness plan is sure to bring excellent results. Any health challenges that you face at this time will be tackled well by you. Your mental energies are also well-directed and controlled. You must use this time for your best. On the professional front, things are not looking that great. Do not panic and take some time off to re-evaluate what your situation is and what you want out of your job. You must seek answers from within and should be open to taking help from a career counsellor. This will help you to see a fresh perspective on your current situation. Your romantic relationship is likely to go well. You must embrace change and take a long-term view of your future.
Lucky number: 19
Lucky colour: Black
Lucky day: Saturday
Number 9
This week you need to pay remarkably close attention to your emotions. You may have to plan for the health that you are currently avoiding. It may be taking a test or getting that surgery or following a fitness plan. Whatever it is, seek opinions and feedback, and get to know the key information. Also, positive thinking and balanced behaviour are crucial now. On the front, things will go well. If you are already employed, then there are chances for upward mobility. It all depends on whether you utilize your thoughts and conquer your fears to use them for your and everyone else's highest good. On the relationship front, you are aware of any issues that are present in your relationship at this point. The good part is that you are not letting it affect you.
Lucky number: 12
Lucky colour: Yellow
Lucky day: Thursday
We hope you have a great week ahead! For more such predictions, stay tuned!
Did you like this article ?
Disclaimer
Your skin and body like you are unique. While we have taken all measures to ensure that the information provided in this article and on our social media channels is credible and expert verified, we recommend you consult a doctor or your dermatologist before trying a home remedy, quick hack or exercise regime. For any feedback or complaint, reach out to us at compliant_gro@jagrannewmedia.com